"My name is Fi Munro. I'm 32 and I'm dying."
Staring bravely down the lens as she shares her story with the world, Fi's message speaks straight from the heart.
Her inherent zest for life cannot be hampered. She is not ready to stop fighting. But she cannot do it alone.
"My cancer is aggressive. My tumours are growing fast.
"Cancer is spreading around my body.
"I need your help."
Each day spent with her family, the Perthshire woman counts as a victory against the stage four ovarian cancer she was diagnosed with in 2016.
Six doses of chemotherapy and major surgery, involving the removal of five of her organs and partial removal of four others, followed.
Fi was left with a colostomy bag and she also had to accept that her dream of having a baby couldn't be realised after having a hysterectomy.
Despite a gruelling period of treatment, remission followed and Fi was able to realise her ambition of teaching children and adults yoga. She even wrote a book in the hope of helping others with stage four cancer.
Then, at the start of the year, she was given the difficult news that her cancer had returned.
After being admitted to hospital with chest pains and breathlessness, doctors discovered her right lung had collapsed and the cavity had filled with fluid.
A tumour has developed on Fi's right lung with several others in her abdominal cavity. She could have just months to live.
Frustrated but not without fight, she is now turning her efforts towards raising enough money to pay for treatment which she hopes will help extend her life.
She has already received her quota of the drug called Avastin on the NHS and so can only now receive this treatment privately.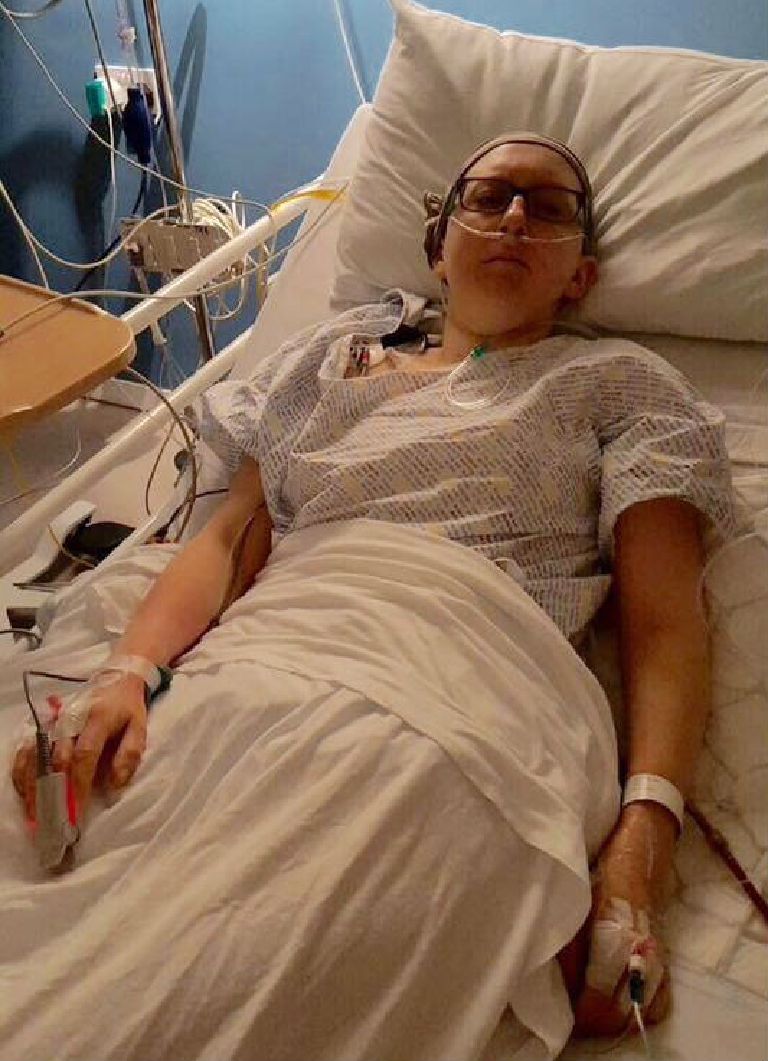 Having felt the benefit during her initial treatment, she hopes access to this drug will slow down the progression of her cancer and stabilise it enough to allow her to hopefully take part in an immunotherapy trial when it comes to Tayside.
"It is frustrating but I feel really fortunate that I got [Avastin] in the first place," Fi says.
"There are so many places in the UK where you can't get it all."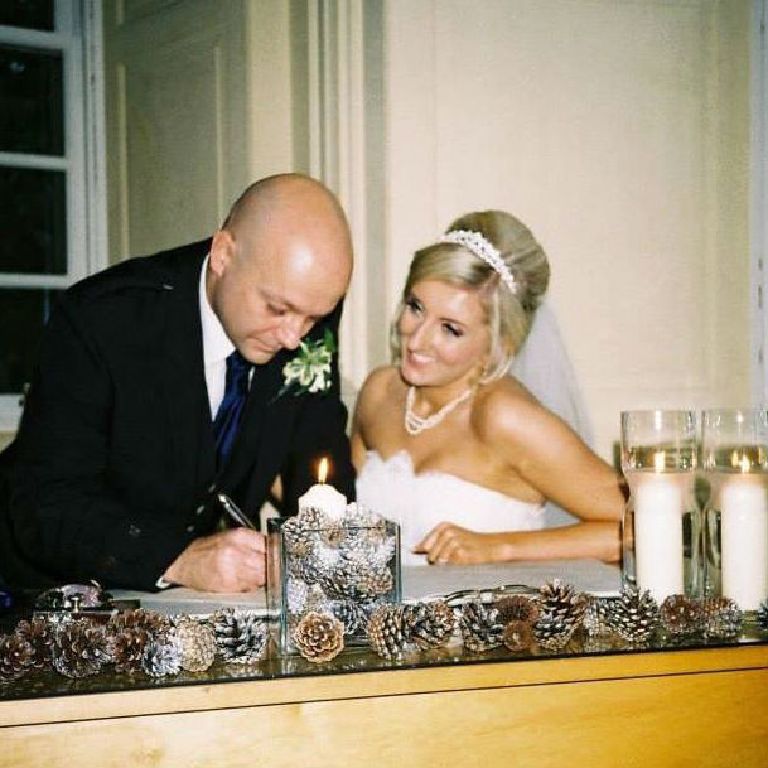 Speaking openly has always been Fi's approach to tackling her cancer. In her blog, she recalls how she and her husband Ewan had been trying to start a family when she experienced an ectopic pregnancy, which was caused by the ovarian tumours.
She had emergency surgery due to internal bleeding when her fallopian tube ruptured. Then, a week before a scheduled procedure to pinpoint the cause of her symptoms, Fi collapsed at work and had to be rushed to hospital where she was later faced with the news that she had stage four cancer.
Working as an award winning researcher specialising in health and healthcare up until this point, Fi has spent the last two years dedicating time to understanding her diagnosis and focusing her efforts on recovery.
As well as training to be a yoga instructor, she also been following a healthy diet and taking regular walks outdoors, writing on her blog that "life is a gift and an adventure waiting to be embraced and enjoyed."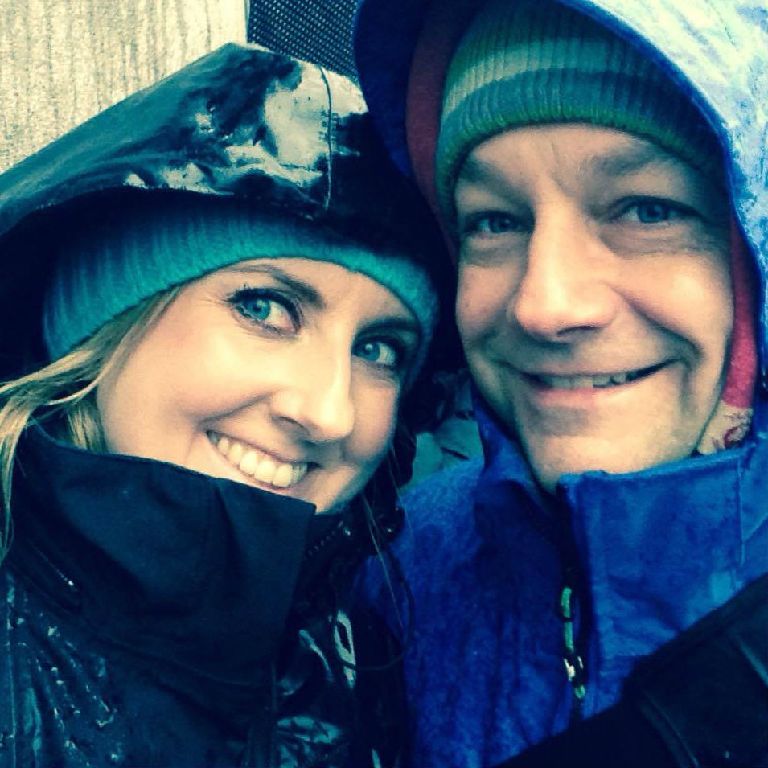 While news of her cancer's return has been a lot harder to come to terms with than her initial diagnosis, Fi's determination to continue fighting and focus on alternative treatments remain strong.
"So many of us take for granted the time we have on earth," Fi says.
"We seem to think we are going to live forever. This has been such a wake-up call for me."
She adds: "It has just made me appreciate how important each day is and to live your life to the fullest.
"So even though I am facing this dire prognosis, these are the days where I am actually experiencing the most joy and the most love because I am going out there and just grabbing life."
Initially worried about having to ask people she didn't know for help, Fi has been overwhelmed by the response of the crowdfunder so far, with more than £12,000 raised of the £200,000 goal.
She is hopeful that the donations will continue and allow her to buy the precious time she so longs for. As she so powerful writes in her online campaign page, "I still have a lot of living to do."
"It would buy me more time, even an extra day with my family. That's priceless," Fi says. "You can't put a price on that.
"It is just so amazing that people are helping with that and hopefully giving me the time and stability that I need to go on the immunotherapy drug trial – and who knows what that will lead to."
She adds: "The gift that people are giving me is more time to make memories and share love with my family and that is absolutely priceless.
"I'm just 32-years-old. I've got all the hopes and dreams of anyone else my age. I want to travel more, spend more time with my friends, watch my sister's kids grow up and play with them and I have got my yoga business.
"There's just so much I feel I am being robbed of because of a disease that I am losing control over."
Video by Louise Cowie.