A car crashed into a ditch after construction workers failed to close off a road.
The incident happened on the A90 at Blackdog in Aberdeenshire at 6.30pm on Saturday.
The dual carriageway was down to one lane heading north and southbound over the weekend as part of works to develop the Aberdeen Western Peripheral Route.
Workers failed to close off a section near the Blackdog junction, causing confusion for drivers and resulting in a Volkswagen Polo crashing into a ditch.
A bus was also moments away from landing in the trench.
Transport Scotland has apologised, saying proper traffic management measures had not been put in place by the contractor.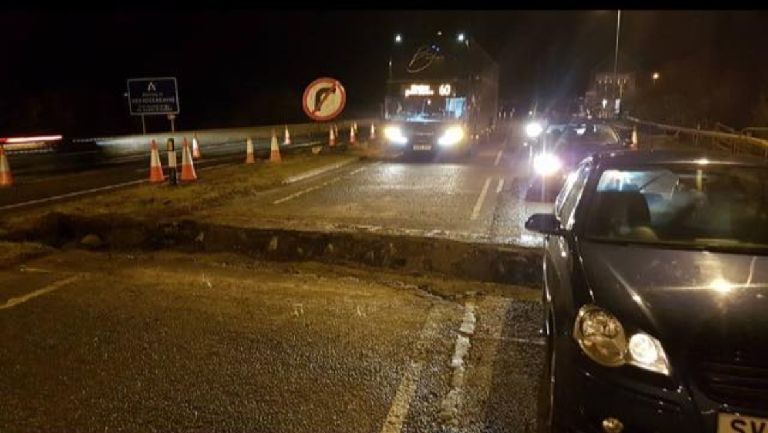 A spokesman said: "We are aware of an incident that took place on Saturday on the A90 near Blackdog.
"Both Transport Scotland and the contractor for the works, Aberdeen Roads Limited (ARL), regard public safety as paramount.
"ARL have confirmed they attended the incident along with Police Scotland and are currently investigating to ensure that appropriate actions are taken and lessons learned are implemented in the future planning of traffic management."
The Aberdeen Western Peripheral Route (AWPR) will link the A90 at Stonehaven and Charleston south of Aberdeen and Blackdog to the north.
Hundreds of workers are located at sites including at Charleston and Blackdog.