Nessie hunters say overgrown trees by the side of Loch Ness are to blame for a decline in sightings of the elusive monster in recent times.
The Loch Ness Monster Fan Club says there are too many trees along the side of the A82, preventing a decent view of the loch from the roadside.
The club's president says photographs from the 1930s show the road is clear whereas today drivers are forced to slow down if they want to catch a glimpse of the loch or its famous monster.
Transport Scotland says the vegetation around lay-bys on the iconic route will be cut back after the summer.
Gary Campbell, president of the Loch Ness Monster Fan Club, said 22 miles along the loch's 24-mile length had become overgrown.
He told STV News: "Unfortunately people come form all over the world desperate to see Nessie, they drive the length of the loch and all they see is trees."
The famous "Surgeon's photograph", which purported to show the monster's head rearing above the water, was taken in 1934 and sparked a surge of interest in the loch.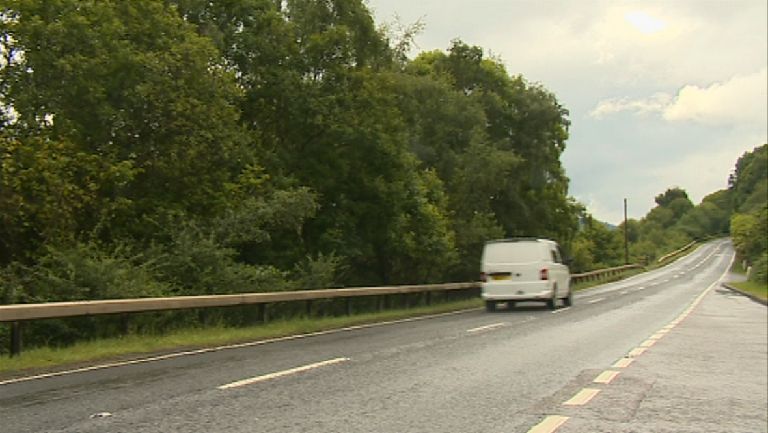 Naturalist Adrian Shine said the picture led to more people claiming they had spotted Nessie.
He said: "There were more sightings of the Loch Ness monster, or what people took for it, than before or since.
"So it's perfectly valid to say the subsequent growth of trees would have reduced sightings."
Transport Scotland says lay-bys along the A82 will be the best place to spot Nessie, with trees due to be cut back.
A spokeswoman said: "The A82 is one of Scotland's most iconic routes and we do all we can to make sure it is safe and well maintained to allow people from across the world to visit beautiful sights like Loch Ness and take full advantage of everything on offer there.
"We are responsible for the maintaining the lay-bys along the side of the road and our operating company, BEAR Scotland will be cutting back the vegetation in the late autumn outside of nesting season.
"We would encourage visitors to only stop in designated lay-bys, and with our planned works they will soon get a better view of the loch and hopefully there will be more sightings of Nessie herself."