An Aberdeen charity is planning to build a new £10m dolphin watching facility on the city's coast.
Greyhope Bay launched its fundraising campaign on Friday night at a gala to reach their target.
The plans are for a world class leisure facility, with panoramic views, created for dolphin watching at a site in Torry, near the harbour mouth.
The centre would also have a restaurant, theatre and exhibition space.
The charity hopes it will increase tourism to Aberdeen.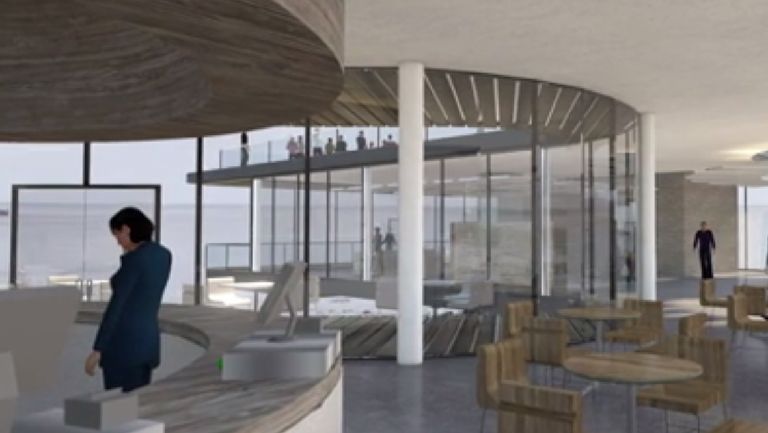 The centre would also highlight the region's status as an international hub for marine research.
In a statement, Greyhope Bay said: "Our proposals are a response to emboldened thinking already happening in the city.
"A commitment to diversify the economy, to develop the city's leisure and cultural offer and an opportunity to tell the city's story of development including its innate and future connection with the sea."