The wrecks of two experimental anti-torpedo ships used to protect Navy vessels from air raids have been discovered in the Scapa Flow.
Experts know very little about how Anti-Torpedo Close Protection Pontoons worked as they were only used for 13 months in the early years of the Second World War and few were ever built.
Divers carried out surveys of the wrecks near Orkney last year on behalf of Historic Environment Scotland.
A spokesman for the University of the Highlands and Islands Archaeology Institute said: "Historic Environment Scotland commissioned ORCA and SULA Diving to conduct side-scan sonar and archaeological diving surveys in 2015 of two wrecked vessels located off Flotta Island, Orkney.
"Archival research indicates these are the remains of Anti-Torpedo Close Protection Pontoons.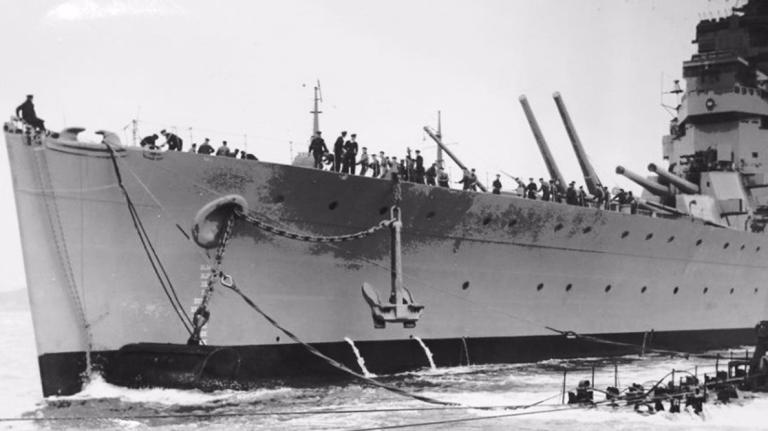 "They represent a rare, frequently misidentified heritage resource, for which very little is known about their operation.
"Had the site not been reported, a unique heritage asset would have been overlooked and the identity of similar vessels would have remained unconfirmed."
The Scapa Flow, now one of the world's most popular diving destinations, was home to the British Grand Fleet during the First and Second World Wars.
It came under attack in the first months of the Second World War and in October 1939 the HMS Royal Oak was sunk by a German U-boat. The battleship went down with 834 men aboard.