A £12m funding boost to support areas hit by severe weather has been announced by the the First Minister.
Nicola Sturgeon, who visited Inverurie in Aberdeenshire as the town recovered from flooding, said every household or business which saw flood damage would be able to claim a £1,500 grant from their local councils.
Businesses who have seen trade impacted by the flooding will also be able to claim a further £3,000.
The Scottish Government said the latest funding was in addition to the £4m announced by deputy first minister John Swinney in his budget statement, bringing the total to £16m.
The north east has been hit by heavy rain, causing severe disruption to travel, the evacuation of homes in some parts of Aberdeenshire and two severe flood warnings for Inverurie and Kintore.
It follows flooding across other parts of the country, including Tayside and the Borders, as a result of Storm Frank.
The First Minister said: "The Scottish Government is committed to providing the support needed to help individuals, business and communities to recover from the damage caused by this unprecedented severe weather with additional support of more than £12 million.
"With this new funding, every household and business premises that has seen flood water damage will be able to claim a grant of £1,500 from their local authority. They can use this to replace lost or damage items or to take steps to help flood proof their home.
"We know that the weather has also impacted on business that is why any business who has had their ability to trade impacted by the flooding will also be able to claim a £3,000 grant."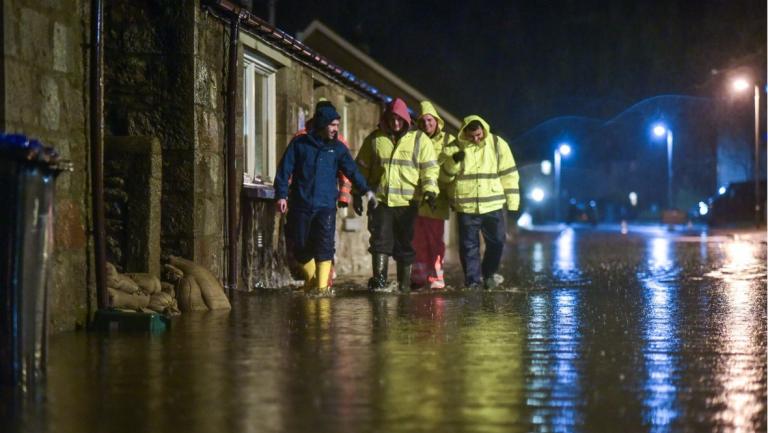 She continued: "And we are making further funding available to help local authorities restore damage to infrastructure caused by the recent storms.
"In the face of devastation Scotland's communities have rallied together and shown real strength. I have met with some local business owners who have made a real difference by offering vital support and once again I am amazed by the determination and dedication of all of our emergency services who are working around the clock to save homes and livelihoods.
"We do not yet have confirmation of consequentials coming from UK Government flood funds however, now that the picture of those who need support is clearer, the Scottish Government is acting now to make sure that the people who need help get it."
The First Minister travelled to Inverurie to meet with people who had been affected by the floods, including business owners who helped their communities during the severe weather and emergency services workers.
She was joined at the Inverurie Academy rest centre by north east MP Alex Salmond.
Mr Salmond, MP for Gordon, said: "The north east of Scotland has been sorely tested over the last week and I think it has passed with flying colours in terms of the community spirit and people looking to help their fellow citizens in distress.
"In all of the people's houses I've been in today, they have had nothing but praise for the council workers, the police and the fire service who performed exceptionally well. But I think we should also emphasise the community spirit.
"The reaction of people has been extraordinary – right down to the 20 workers from Asda with their disinfectant, looking to help people clean up."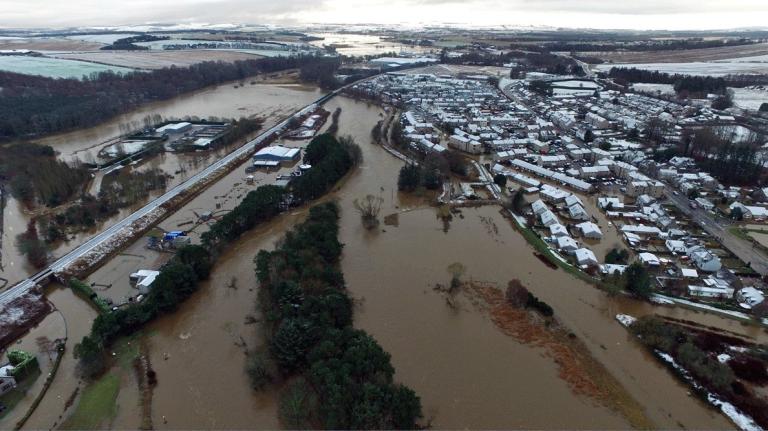 Scottish Labour's environmental justice spokeswoman Sarah Boyack renewed calls for a review of flood defence infrastructure.
She said: "It is vital that those affected receive this money as soon as possible. Families and local businesses can't wait for months for this support to actually arrive.
"Questions also need to be asked about how local authorities are expected to shoulder the burden for flood defences when the SNP plan to slash council budgets across the whole of Scotland."
Scottish Liberal Democrat MSP Alison McInnes, who lives in Ellon, one of the towns badly hit by flooding, said: "I'm pleased the First Minister has finally given us details of how the Scottish Government plans to help home owners, business owners and farmers affected by the recent flooding get back on track.
"Lessons need to be learnt on what's happened in Scotland since the start of 2016 because I still think this response took place at a snail's pace."