Families have been rescued from their homes in Aberdeenshire after the River Don swelled to its highest recorded level and burst its banks.
Teams from the Scottish Fire and Rescue Service and the coastguard mounted an operation to evacuate people from 38 properties in Inverurie on Thursday.
Elderly residents were among those rescued from 18 homes in Ellon and others were urged to leave their houses as the River Ythan rose.
The Scottish Environment Protection Agency (Sepa) has issued severe flood alerts in Inverurie and Kintore, meaning there may be a threat to life.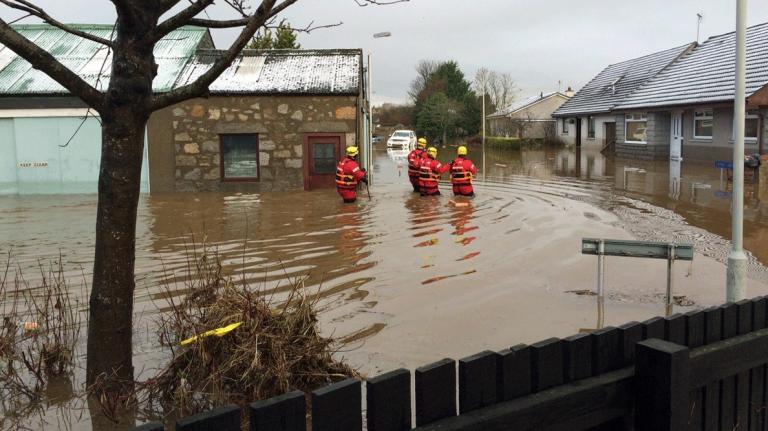 A Police Scotland spokeswoman said: "Police and other emergency services have responded to a large number of incidents over the past 24 hours in Donside, Deeside and Aberdeen with a number of properties having to be evacuated and people rescued.
"Throughout this period of adverse weather, the priority for police and partners has been to ensure the safety of the public. With this in mind, police declared the weather events of Thursday into Friday a major incident."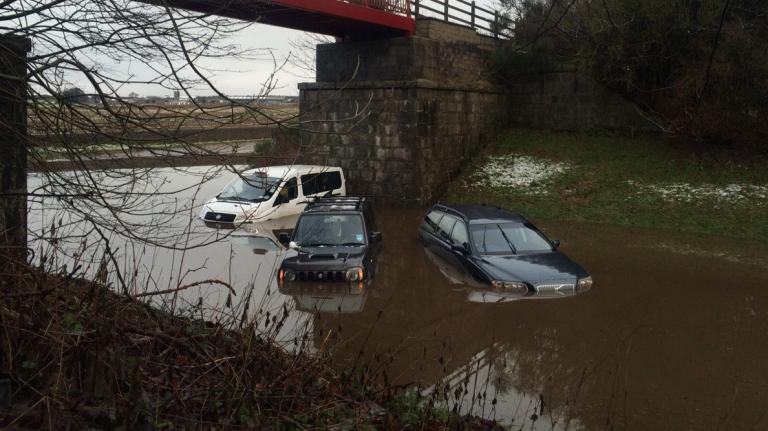 A number of roads have been closed, including the A90 and A975. Motorists have been advised to avoid travelling in the north east unless it is essential and NHS Grampian warned some appointments may be as many staff are unable to get to work.
A motorist escaped uninjured after his car ran off a flooded road near Pitmedden in Aberdeenshire and crashed into a tree.
Trains were running normally on Friday afternoon after widespread flooding which disrupted travel between Aberdeen, Inverness and Dundee.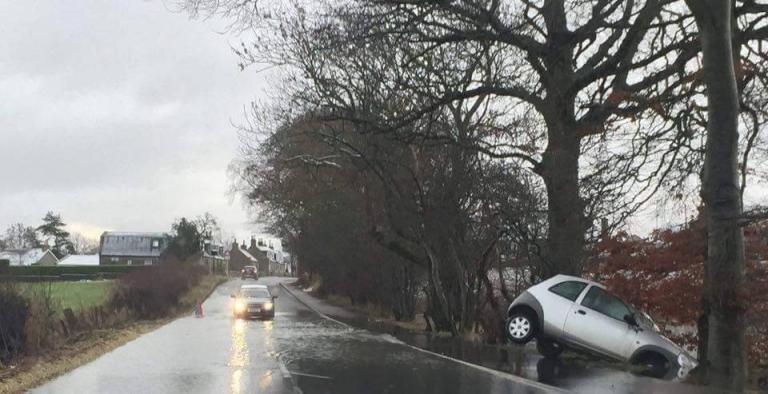 Twenty people were forced to spend the night in the terminal of Aberdeen International Airport after flooding damaged its runway, disrupting flights until 9.30am on Friday.
Rest centres have been set up across Aberdeenshire for people forced to leave their homes and more than 20 schools have been closed or partially closed. The Strathburn Hotel in Inverurie offered rooms free of charge to people in need on Thursday night.
Electricity was restored to homes in Inverurie and Port Elphinstone on Friday morning after power cuts on Thursday evening.
The Met Office has issued yellow "be aware" warnings for ice and snow across the east coast of Scotland and the northern Highlands. Earlier warnings of heavy rain were rescinded on Friday afternoon but Sepa said flooding is still likely in more than 35 areas.
Sepa hydrology duty manager Nigel Goody said: "Persistent rainfall yesterday has affected much of North East Scotland from Fife to Moray in particular areas of Tayside, Angus and Aberdeenshire.
"This has resulted in widespread rainfall totals of around 50mm and up to 70mm on higher ground. As these totals have fallen on areas which are heavily saturated and where rivers were already high from rainfall over the Christmas and New Year period, we are now experiencing extensive flooding to properties, utilities, transport infrastructure and farmland across the region.
"It's imperative that the general public in affected areas stay vigilant and flood prepared by checking our live flood updates or sign up to Floodline on 0345 988 1188 for the latest information on flood risk in your area."
The Met Office reported: "Given the earlier exceptionally wet weather please be aware of a renewed risk of both river and surface water flooding, and of disruption to transport.
"In addition, further snow is likely to affect higher routes, and may also start to also affect some lower ground, chiefly in Moray and inland Aberdeenshire.
"As the rain and snow gradually clear from the south west, icy stretches will form on untreated roads."
The First Minister chaired the latest in a series of meetings of the Scottish Government's resilience committee on Friday morning.
Nicola Sturgeon added: "The unprecedented weather we have seen across eastern Scotland has had a devastating impact on many people in our communities with families forced to leave their homes and businesses fighting to protect their premises.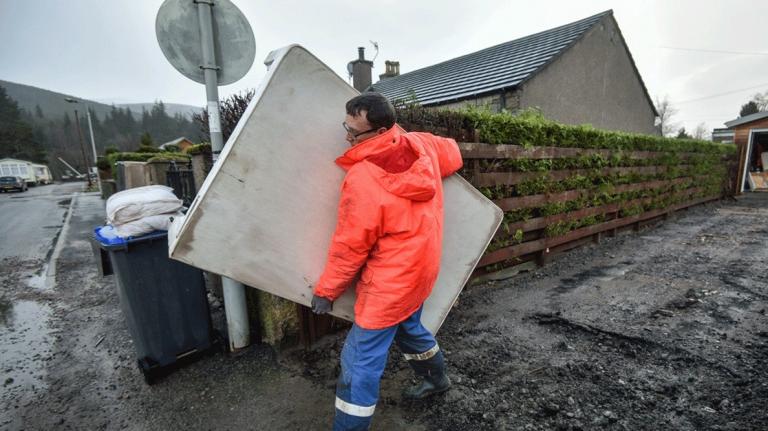 "Again I am impressed by the efforts of the emergency responders who are working round the clock to protect our communities. The Scottish Government is committed to supporting this effort and I plan to outline further assistance tomorrow when I meet those affected.
"I have also heard about the work of transport agencies who are doing everything possible to get the North East moving again after the significant damage to transport infrastructure.
"Network Rail have maintenance teams positioned at various locations monitoring flood waters, embankments and structures along with pumps to alleviate any flood damage.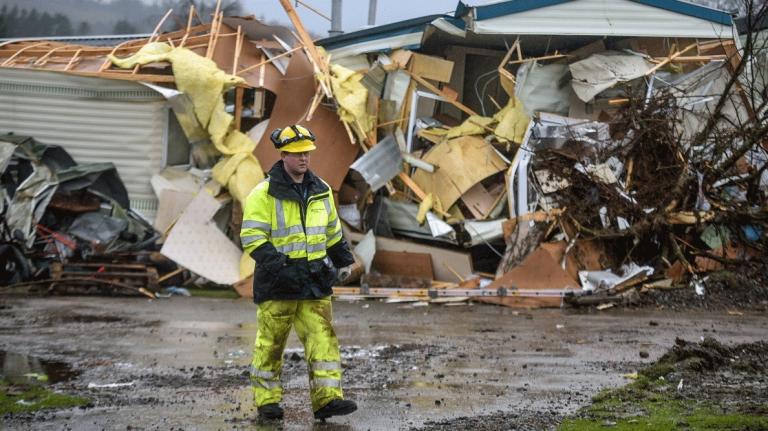 "ScotRail also have customer service staff around the network assisting customers with support from their customer service centre as the rail services recover from the earlier line closures. On the trunk roads, pumps and sweepers are being used to clear routes with incident support units in the worst affected areas.
"The Met Office is warning of snow and ice risks in the South of Scotland and staff at the National Traffic Control Centre will continue to actively monitor conditions and provide real-time information on the Traffic Scotland website and Twitter feed.
"Our trunk road operating companies have gritters and patrols out where required but motorists should listen to police advice, drive to the conditions and be aware of the possibility of disruption."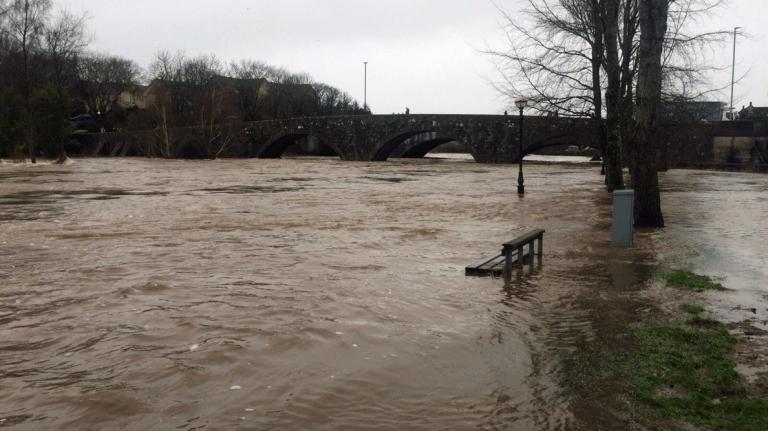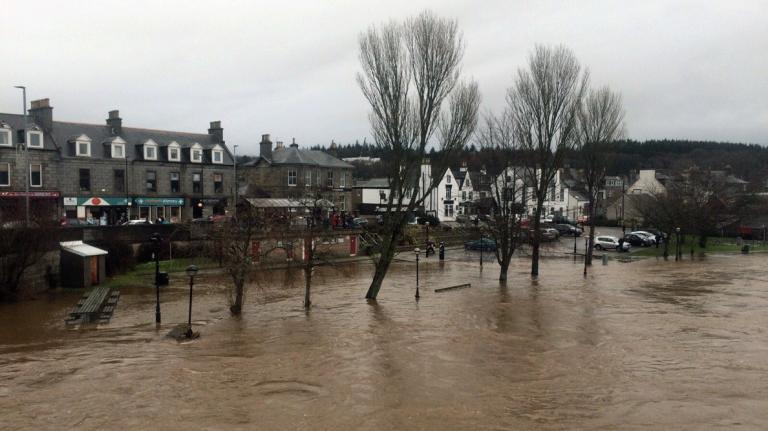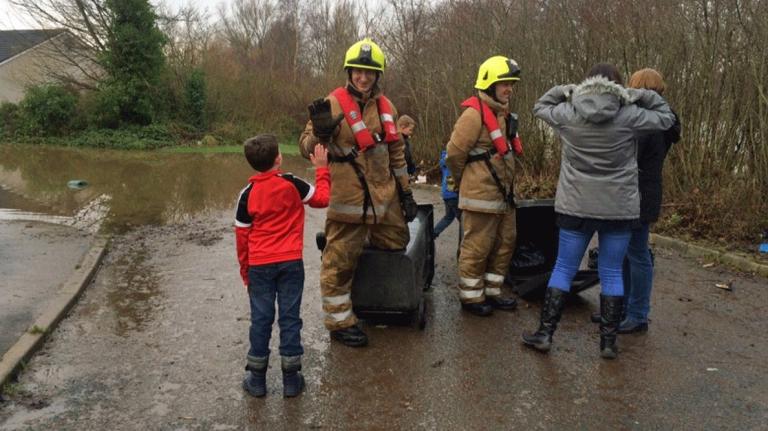 A Police Scotland spokesman said on Friday evening that rest centres set up by Aberdeenshire Council and Aberdeen City Council were now being stood down, although some still remained open.
He said: "All residents assisted from affected properties are now either returning to their homes or are staying with friends, families or have been rehoused.
"Everyone in the affected areas has been accounted for an
d there have been no serious injuries. Agencies are now working together to aid the recovery process."