Fishermen facing eviction from a historic harbour hope to raise £40,000 to fund a legal battle against their landlord.
Pralhad Kohle has repeatedly ordered the fishermen to remove their boats from Cove Bay Harbour in Aberdeen, where villagers have fished since the 1790s.
The fishermen have refused to move despite a series of legal threats and now plan to take their case to court.
A spokesman for Save the Fishing Boats of Cove Harbour said: "We have already spent a lot of our own money so far and it's got to the point where we can't afford any more."
The fishermen have launched a crowdfunding campaign which has been backed by more than 70 people since December 30.
Meanwhile, concerns have been raised over the safety of boats at the harbour, which was blocked off with boulders last month.
Jim Adam, chairman of the Cove Bay Fisherman's Association, said: "My main concern at the moment is the safety of the boats at the harbour.
"The weather is so bad at the moment it's like being under siege by the weather down there and it would be very difficult to remove boats from the shore with the boulders there."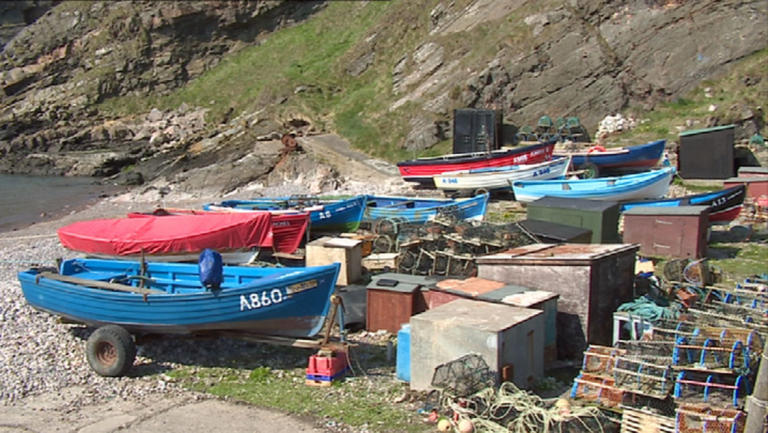 The fishermen were first ordered to remove their boats in May 2014, when lawyers representing Mr Kohle gave them two weeks to leave. Fences and signs were put up, but no action was taken when the fishermen refused to move.
They were presented with a similar ultimatum in September.
Mr Kohle's lawyers said the plastic surgeon wants to "improve the harbour for amenity use".