Flood warnings have been scaled back almost entirely as Scotland returns to normal and begins to recover after Storm Frank.
More than 6000 homes were left without power and hundreds were affected by flooding after the Met Office put a "be prepared" warning in place covering all mainland regions, with the exception of the Highlands, as Storm Frank swept in on Tuesday night into Wednesday morning.
Two severe flood warnings, around 90 flood warnings and over a dozen flood alerts from the Scottish Environment Protection Agency (Sepa)were put in place across much of the country earlier in the week.
The "severe flooding – danger to life" warning for Whitesands in Dumfries and Galloway and for the River Tweed in Peebles in the Borders have now been removed.
Just five flood warnings and one alert remained in place on Friday as the weather returned to normal and communities began to rebuild.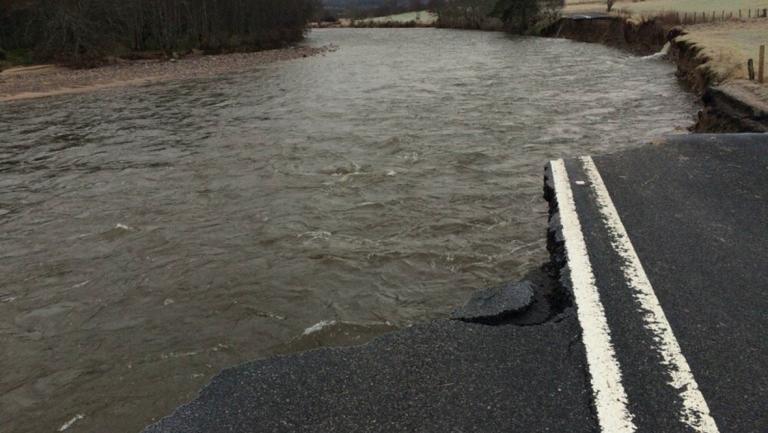 Ministers will now consider emergency financial assistance for any local authority to help deal with the costs of flood damage that occurred in the aftermath of Storm Frank.
The Bellwin Scheme is a discretionary scheme to give financial assistance to councils who face an undue financial burden as a result of large-scale emergencies.
There is no automatic entitlement to assistance and local authorities are expected to include a small amount within their annual budget to deal with unforeseen emergencies.
If Storm Franks does not qualify for extra funding it can be included in any further claims in 2015-16.
Deputy first minister and finance secretary John Swinney will consider all eligible expenditure under the terms of the Scheme when formal claims have been received from any local authority.
He said: "Various parts of Scotland are experiencing emergency situations caused by the flooding after Storm Frank.
"This Government is committed to helping communities get back on their feet as quickly as possible. I have today agreed to activate the Bellwin scheme which provides support to local authorities to assist with immediate and unforeseen costs of dealing with the latest flood damage.
"I would encourage everyone to monitor Sepa's Floodline website for the latest flood information and to sign up to receive Floodline warnings direct to their phone."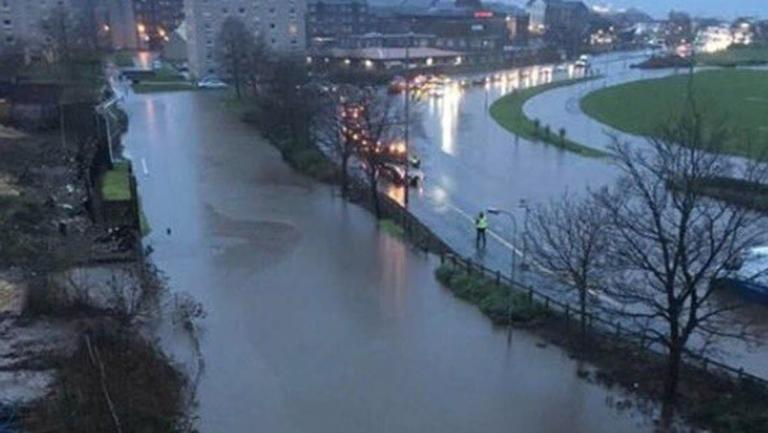 Nicola Sturgeon visited shops and businesses devastated by the floods in Newton Stewart, Dumfries and Galloway on Thursday.
Ms Sturgeon said: "The impact is devastating for people, it's absolutely heart-breaking.
"This is probably the worst flooding episode that Newton Stewart and much of this region has experienced, for some people, in living memory.
"On the other side of that, the response has been heroic. Emergency services, volunteers, members of the public, the council, working together. There's a sense here of real community spirit."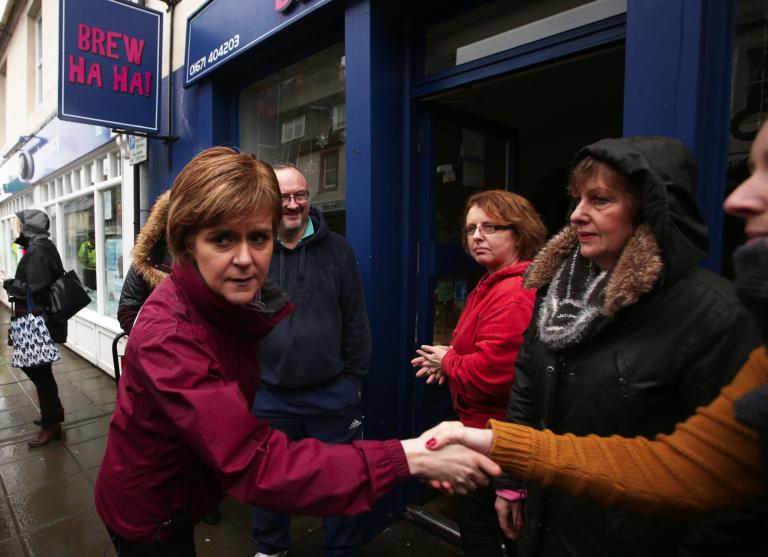 During the severe weather, passengers were stranded inside a bus which was swept into a flooded river in South Ayrshire.
A Stagecoach bus became trapped in flood waters in Dailly. Police Scotland said ten adults and two children aged seven and five, were rescued.
Emergency services also attended the scene after a kayaker got into difficulty in the River Findhorn. A call for assistance was made after the man began to struggle in the water. Aviemore Caravan Park was evacuated as rising water levels became unmanageable.
The rain and gales also left thousands of homes in the north without power, with faults caused by wind damage and trees or other debris on the lines.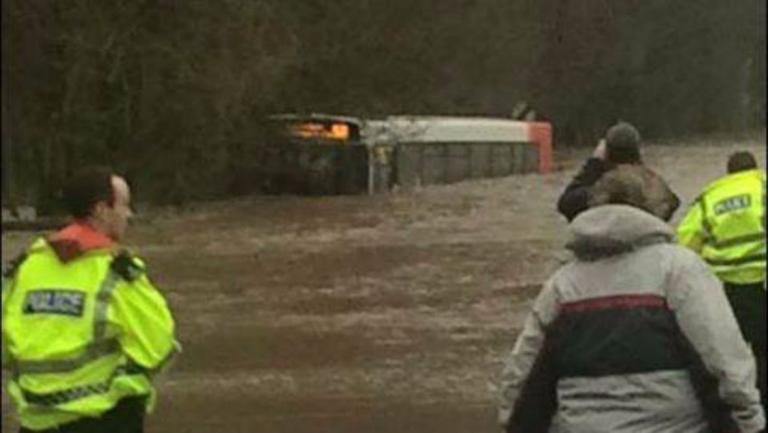 Over 100 people in Anderson Road, Deebank Road and Albert Road in Ballater were evacuated and a rest centre was set up at the Victoria Barracks and nearby Aboyne Academy. They stayed there on Wednesday night into Thursday morning.