A tidal turbine described as the "most powerful" in the world has started generating energy off Orkney.
The O2 has the ability to create two megawatts of energy every year – potentially providing electricity to around 2000 homes.
The company behind the project, Orbital Marine Power, hailed a major step forward for the tidal sector in Scotland.
Chief executive Andrew Scott said: "I'd like to think this is possibly, excuse the pun, turning the tide here a bit.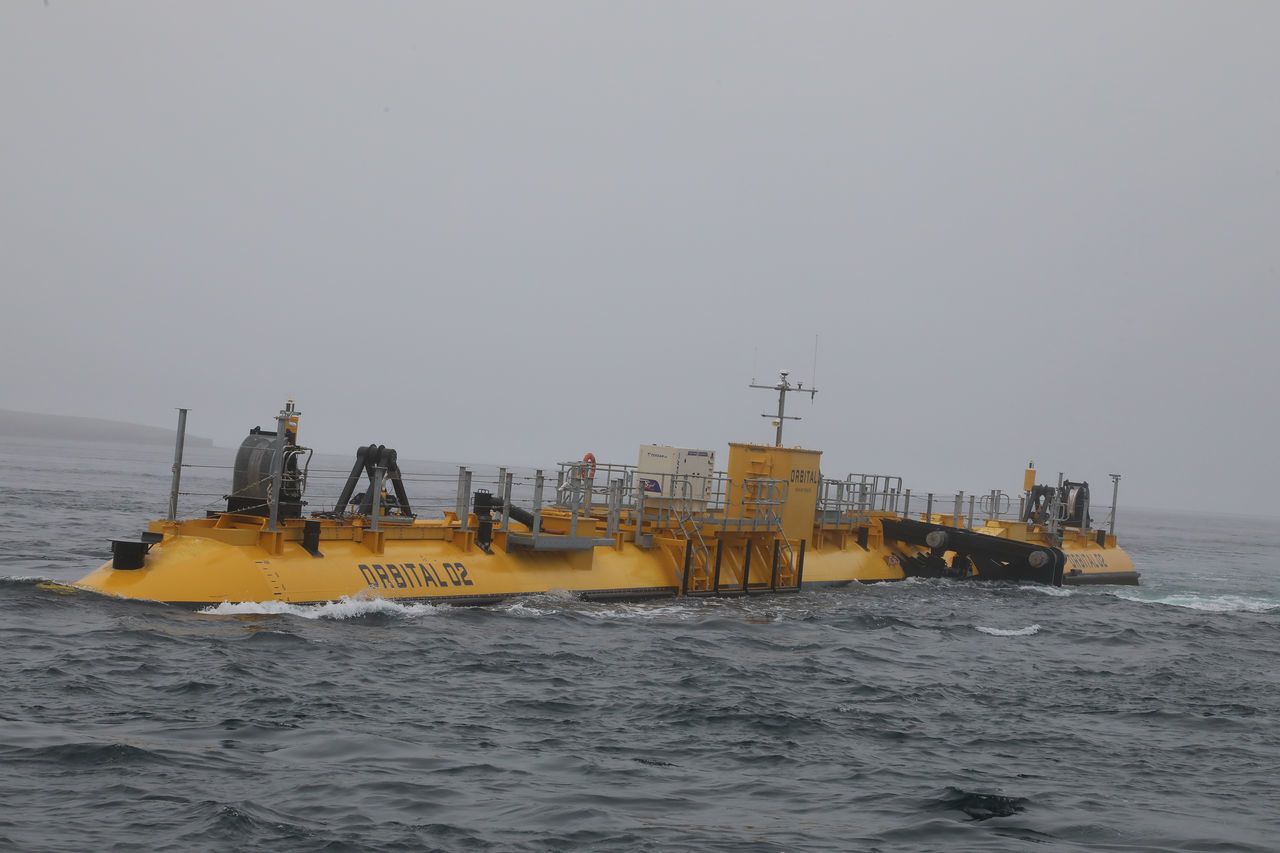 "We've been very much focused on our research and development programme for the last 15 years and developing technologies of this nature in the marine environment is not a job which happens quickly.
"We hope that this is a milestone that triggers a commercial era for the tidal stream sector."
How does it work?
Assembled by an 80-strong team in Dundee, the O2 is 74 metres long, with ten-meter blades under the water which capture the energy from the powerful tidal stream and change direction depending on the movement of the tide.
Based at a site run by the European Marine Energy Centre at the Falls of Warness, power is then transferred by cable along the seabed to the onshore electricity network.
It's hoped the technology – launched just months before Glasgow hosts the Cop26 climate conference – could also help create jobs in Scotland.
Orkney already generates more electricity than it needs from renewable sources, but has been unable to export it to the mainland due of a lack of infrastructure.
Hot meal or a bath?
There is a real issue with fuel poverty on the islands, where around 60% of households struggle to heat their homes.
The charity Tackling Household Affordable Warmth (THAW) was set up to help people.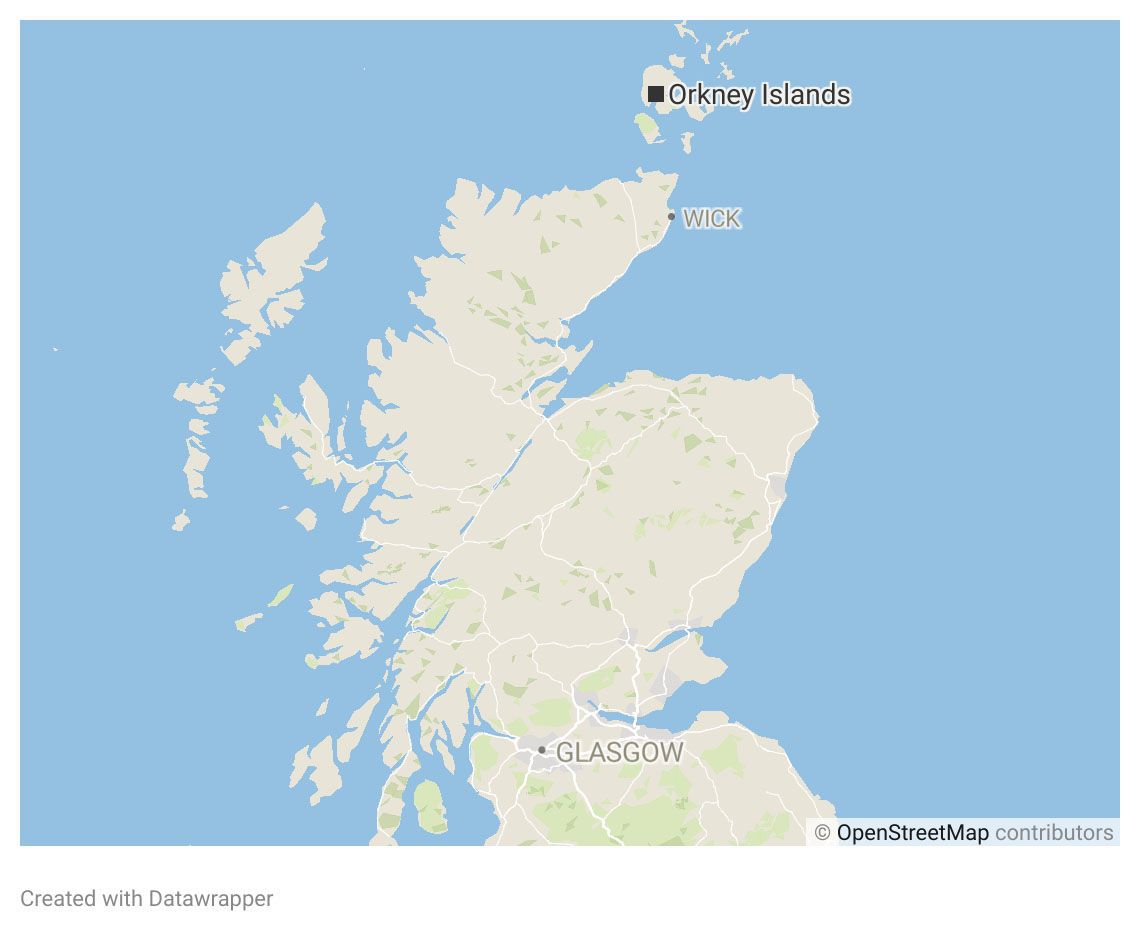 Robert Leslie, from THAW, said: "We had one case where a woman had looked at how much she had left on her prepayment meter and it was enough to either cook a hot meal or have a bath.
"For folk to be having to make choices like that in this day and age is atrocious. It gives an indication of how bad things are for a lot of folk in the islands.
"They certainly don't recongise Orkney as a great place to live when they are choosing between heating and eating."
'Just the start'
The company said that the tidal turbine had the ability to offset around 2200 tonnes of carbon dioxide production every year.
And while the firm realises that tidal will not be the single solution to climate change or reaching net zero, they believe it has a crucial role to play
Mr Scott added: "We believe we can go on and build more of these machines and deploy them in more sites around the UK and ultimately around the world.
"We can see tidal stream play a role in helping to decarbonise the world."