A fossil unearthed on the Isle of Skye has been hailed as the largest Jurassic pterodactyl ever found.
The discovery sheds new light on the winged reptiles and has been described as "globally significant".
Remains of the 170 million-year-old creature – estimated to have had a wingspan of 2.5 metres – were discovered by a PhD student during an excavation in 2017.
Amelia Penny, from Edinburgh University, spotted its jaw protruding from the limestone layer on a tidal platform at Rubha nam Brathairean (known as Brothers' Point).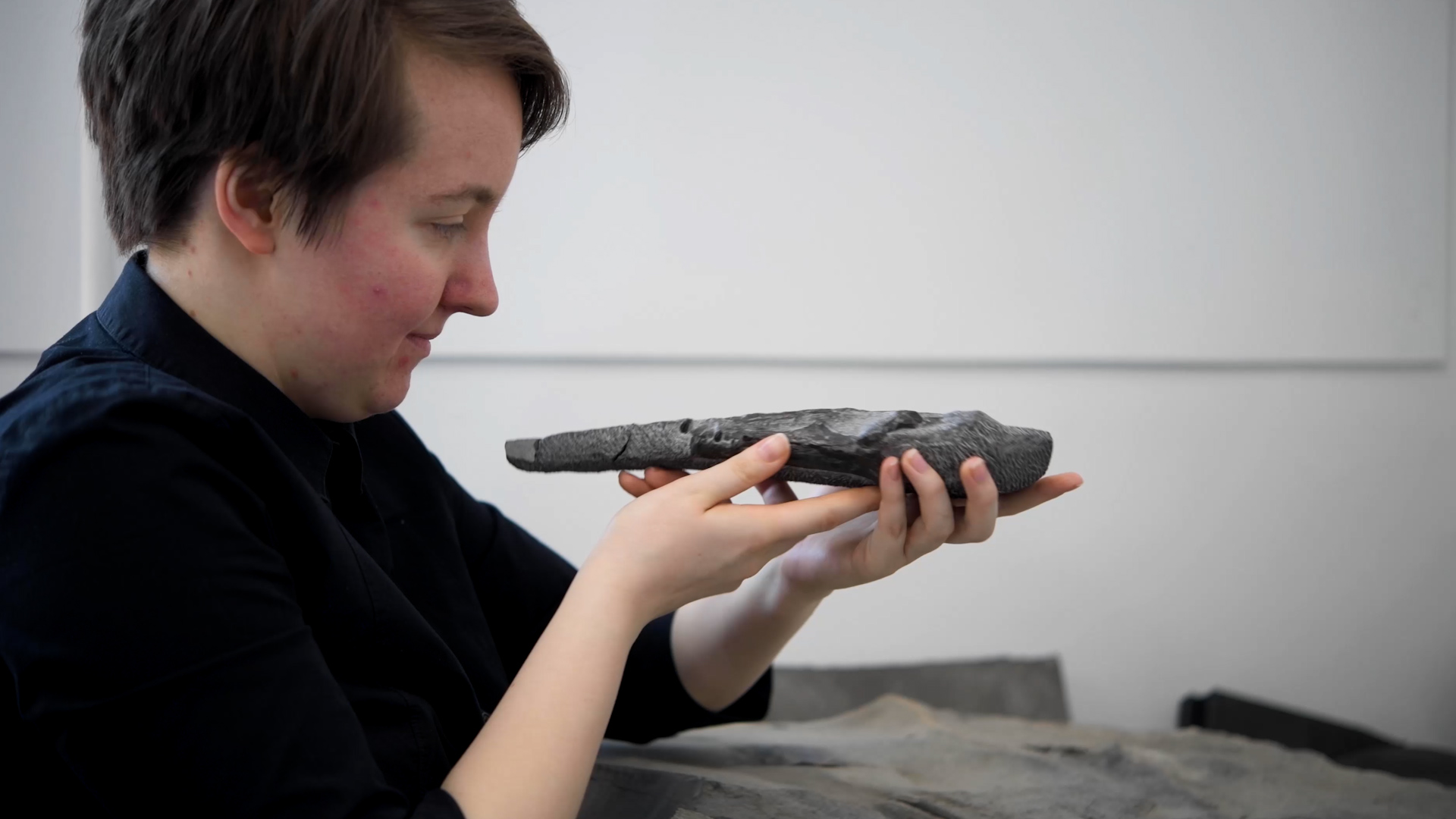 The species has now been given the Gaelic name 'Dearc sgiathanach', which translates as 'winged reptile', and also references Skye, whose Gaelic name means 'the winged isle'.
Professor Steve Brusatte, personal chair of palaeontology at Edinburgh University, said: "This is something that's never been found here before and it is of global significance.
"There are very few pterosaurs of this age from anywhere in the world. It's basically been a black hole in our understanding of their evolution.
"We're building up this picture of Jurassic Scotland – a little island in the Atlantic with sub-tropical jungles, mountains, rivers, beaches, lagoons; dinosaurs were thriving on the land and pterodactyls were flying overhead, but we want to keep finding more."
Ms Penny was on a field trip led by Prof Brusatte when she spotted the jaw and alerted colleagues, who inspected and identified the head of a pterosaur.
A painstaking operation led by Dugald Ross of Staffin Museum involved the use of diamond-tipped saws to cut it from the rock before it was taken to Edinburgh University.
CT scans of the skull there revealed it had large optic lobes, suggesting that Dearc had good eyesight.
Prof Brusatte said: "As far as we know, this was the largest animal that had ever flown up to that point, and it's from right here in Scotland.
"It's exquisitely preserved. We have the skull, we have the neck, we have a lot of the wings, we have the body, we have the tail."
Details of the discovery were described in a paper published in Current Biology by scientists from Glasgow and St Andrews universities, National Museums Scotland, the Hunterian Museum in Glasgow and Staffin Museum on the Isle of Skye.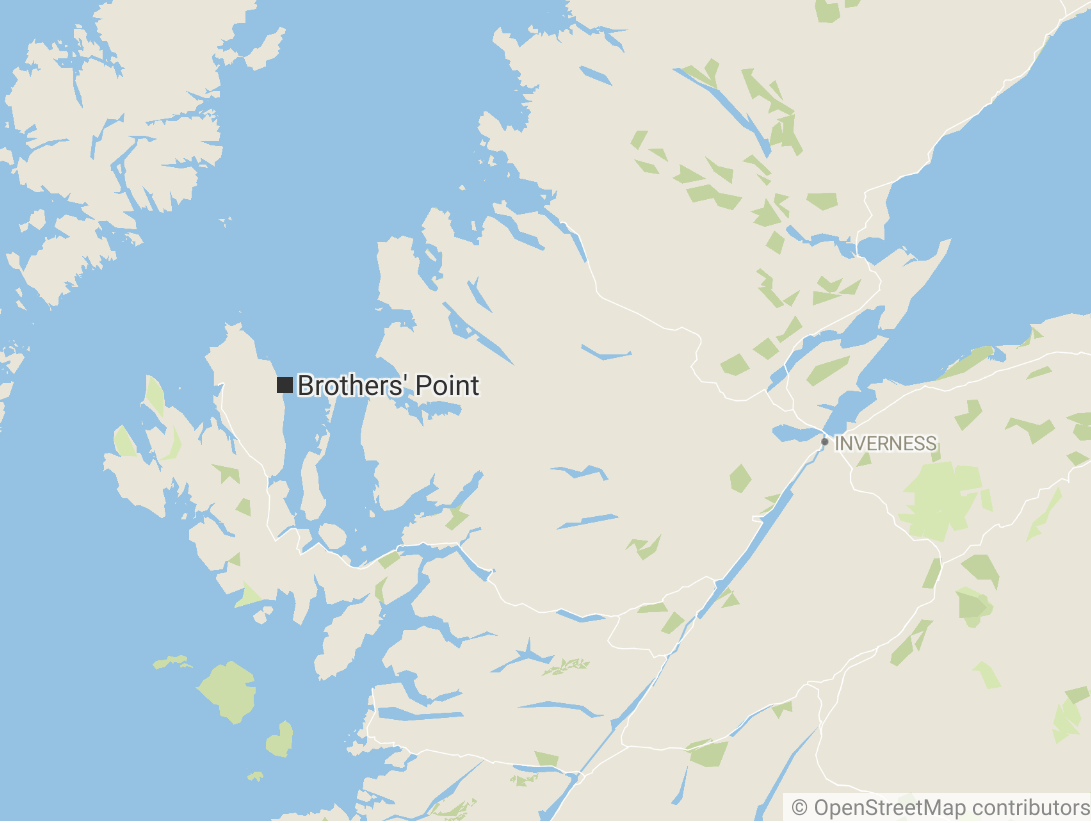 Dearc will now be added to National Museums Scotland's collection and studied further by the paper's lead author, PhD student Natalia Jagielska, who will aim to discover more about how it lived and flew.
She said: "Amazing things like enamel, the shiny surface on your teeth, is intact, so we can actually find out the last meal it ate.
"These fossils don't normally preserve that well and it's coming from a very interesting time period. Middle Jurassic was very important for pterosaurs because that's when they diversified and evolved into different body shapes.
"That period is a black spot when coming to our understanding. It's a treasure trove of new discoveries."
A brief history of pterosaurs
The first vertebrates to evolve powered flight – 50 million years before birds – pterosaurs lived throughout the Mesozoic era, which dates back 230 million years.
In the Cretaceous period, they grew to the size of fighter jets, however Dearc sgiathanach is the first complete specimen to confirm that larger pterosaurs lived during the Jurassic period.