Scotch whisky giant Johnnie Walker has vowed to plant one million trees in Scotland before 2025.
The announcement comes as part of an ongoing commitment from the company to reduce its carbon footprint and restore the natural resources it uses when creating its whiskies.
So far, 389,000 of the one million trees have been planted near two of its distilleries in the Highlands.
The total amount of trees is anticipated to absorb over 69,000 tonnes of C02 – the equivalent of taking 10,500 flights around the world or driving almost half a million times from London to Edinburgh.
The tree planting commitment follows the recent announcement of Diageo's Society 2030: Spirit of Progress sustainability plan, which includes environmental goals such as being net zero emissions from all direct operations by 2030 with all distilleries powered by 100% green energy by 2030.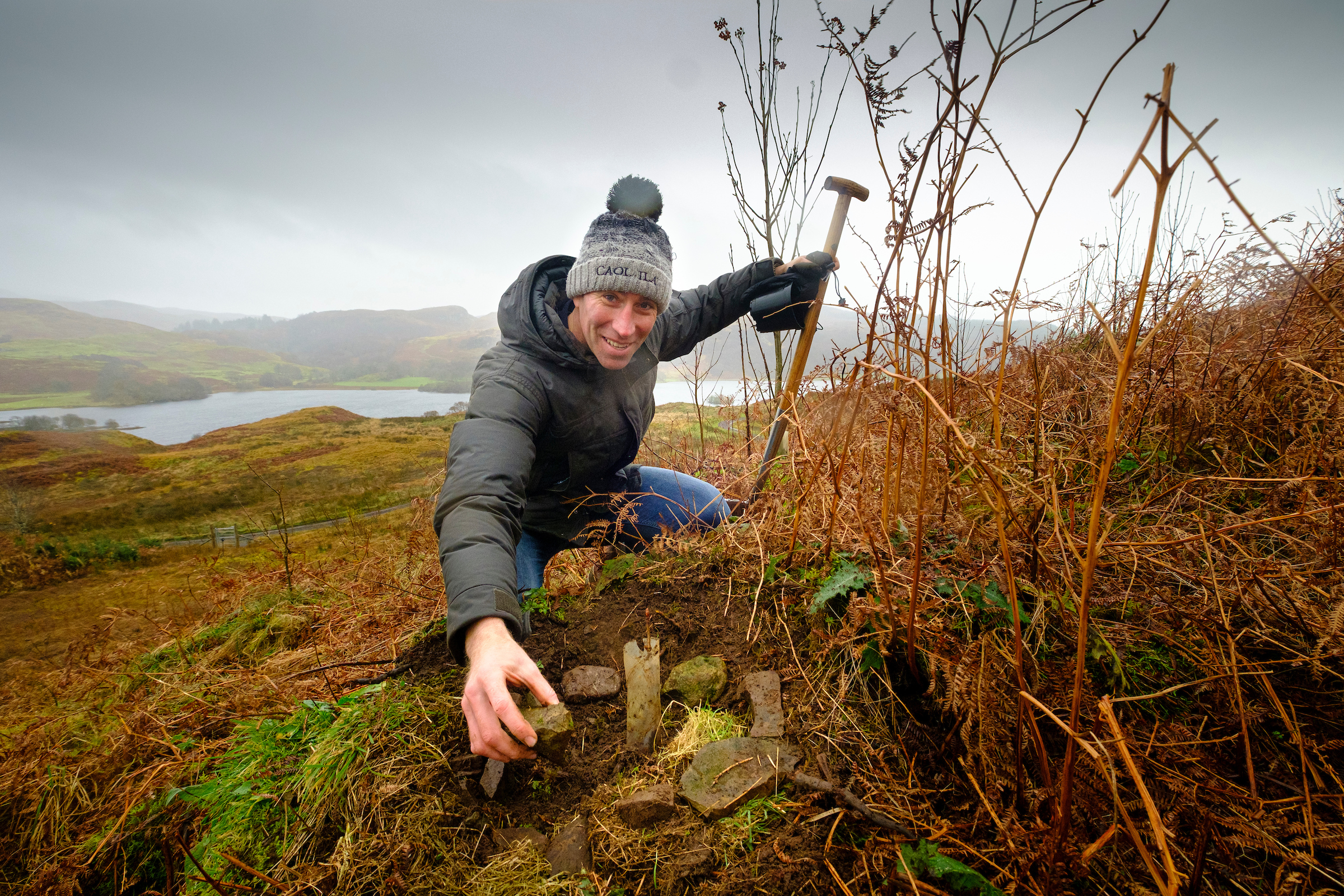 Julie Bramham, global brand director for Johnnie Walker, said: "Scotland is our homeland. It is where our journey began 200 years ago and it's at the heart of everything that makes our whiskies so special.
"As we throw open the doors to the next 200 years of our journey, we want to take positive strides forward to nourish and protect the wild Scottish landscapes and pristine natural resources that have shaped our whiskies for generations."
Ewan Andrew, Diageo chief sustainability officer, said: "We are committed to a decade of action to create grain-to-glass sustainability in our business and I am delighted that Johnnie Walker is leading the way for Scotch whisky.
"The million trees we are planting with our partners across Scotland will create wonderful biodiverse woodlands that are havens for wildlife and accessible for people to visit and enjoy in the years and decades to come."
Lupi Moll, environmental entrepreneur and owner of Inverlonan Estates, said: "Without the investment by Johnnie Walker in Ballygowan, the woodland would not have been possible and the broader public and ecological benefits undelivered.
"We look forward very much to working with Johnnie Walker over the next 100 years, delivering together a biodiverse-rich, sustainable woodland of which everyone can be proud and helping them in their push to create the most sustainable whisky in the world."
Steve Micklewright, CEO of Trees for Life, said "Rewilding is an investment in a future in which wildlife can flourish and communities can thrive. Johnnie Walker's contribution to the Trees for Life Allt Ruadh project exemplifies this approach.
"Their support recognises the critical part our wild places play in restoring nature, reversing the climate and biodiversity crises and ultimately creating a landscape in better health for future generations."