A rare bottle of sunken Scotch salvaged from the shipwreck that inspired Whisky Galore could fetch £10,000 at auction.
The bottle was recovered from the wreck of the SS Politician off the shores of Eriskay in the Outer Hebrides after it ran aground in bad weather in 1941.
There were 28,000 cases of whisky on board the cargo ship as it broke up and fell beneath the waves, with many of the remaining bottles on board going down with it.
The salvage operation by islanders was immortalised by Compton Mackenzie in his 1947 novel Whisky Galore and was adapted for cinema in 1949 and again in 2016.
Sellers from The Grand Whisky Auction are currently accepting offers on the rare bottle, with the current highest bid £8500.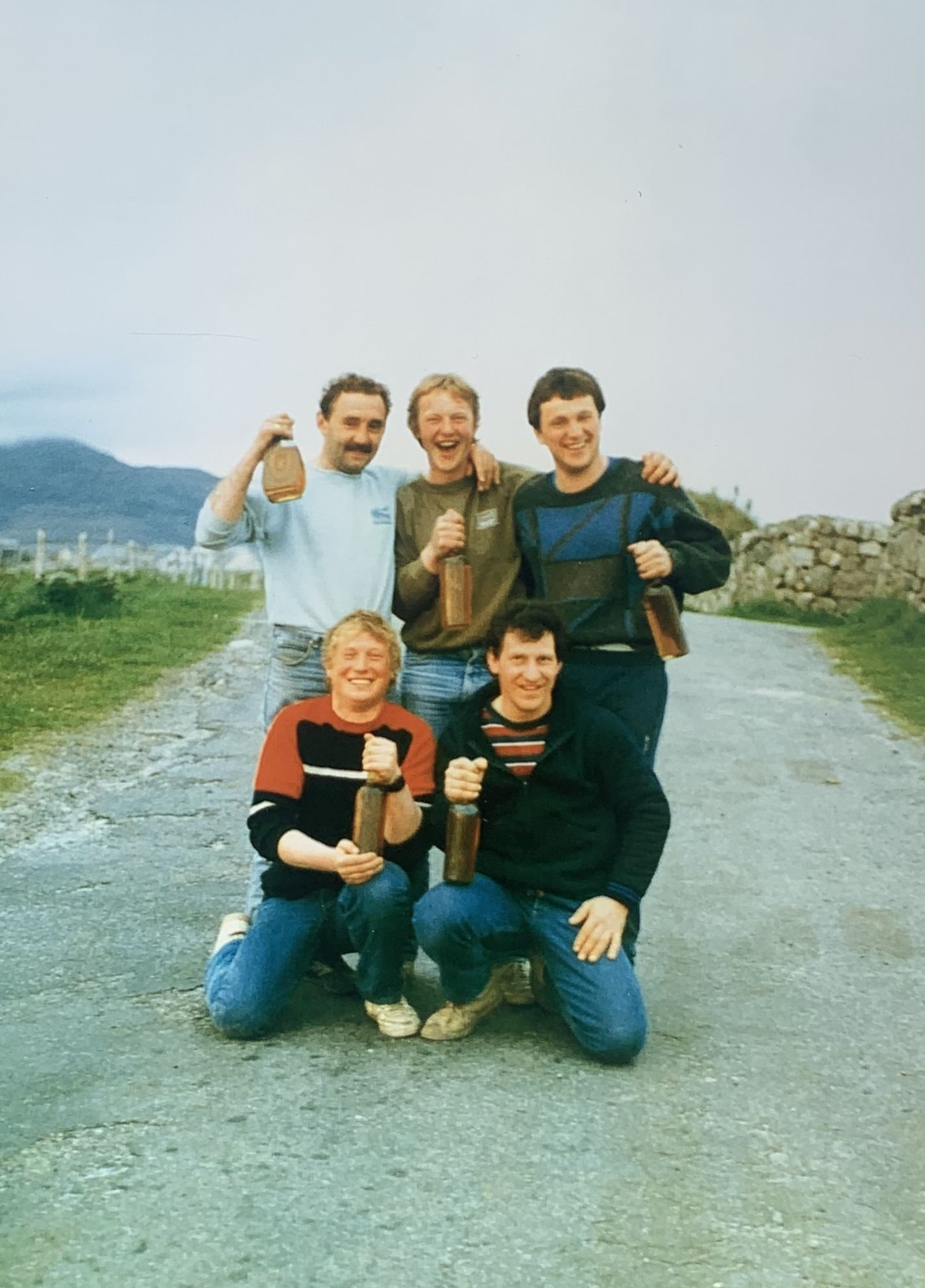 The bottle was recovered by George Currie, director of Currie Brothers Limited, while working on a subsea cable repair.
The team located the wreck and the drams found included a Ballantine's, a VAT 69, and four bottles of Gibbey's.
Mr Currie, from Kirkwall, Orkney, said: "As you can see from our faces it was a dram good day of diving."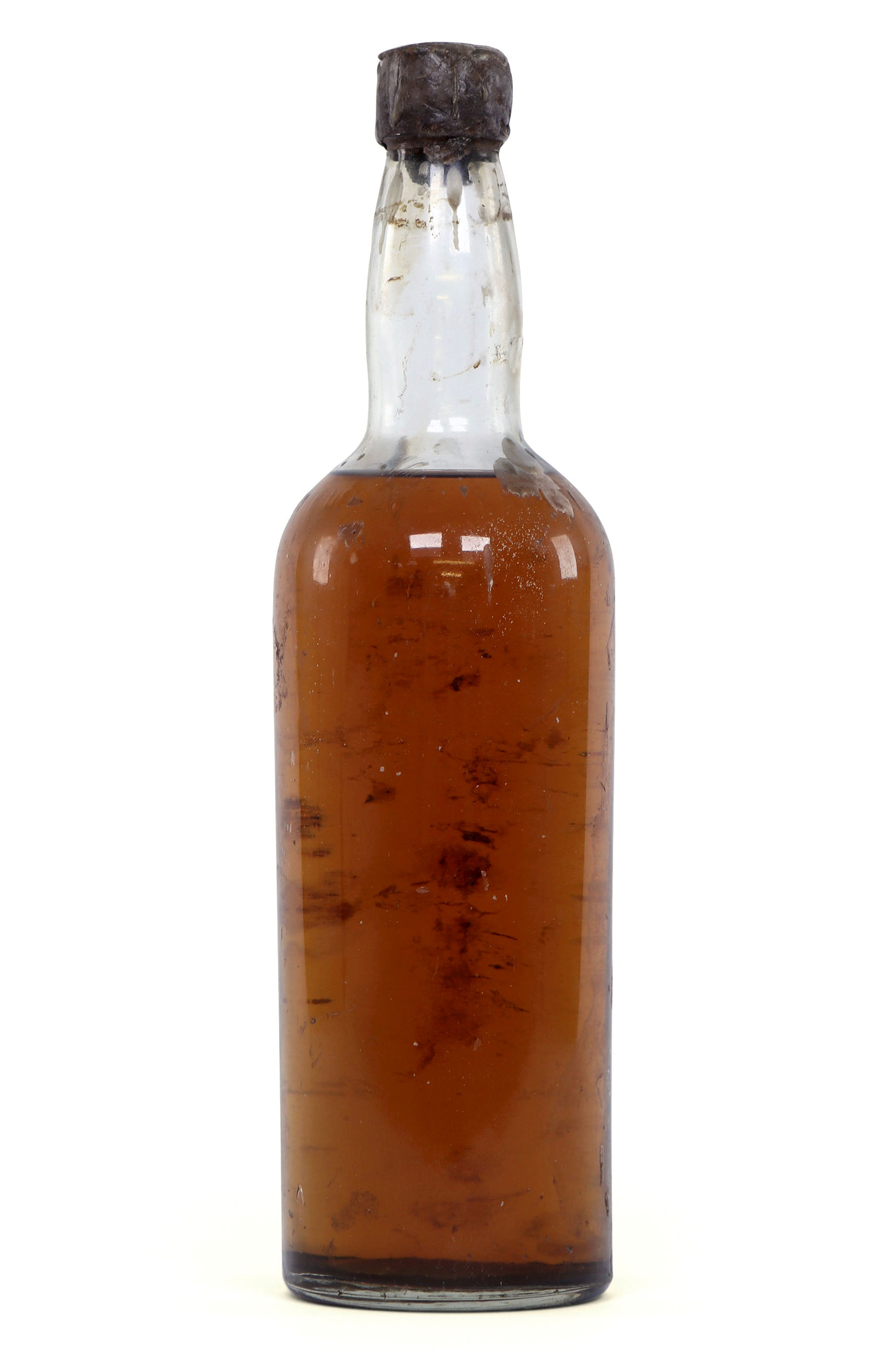 Beau Wallace, director of The Grand Whisky Auction, said: "This is an incredible opportunity to own a piece of whisky history.
"This is an exciting time for everyone at the Grand Whisky Auction and we are expecting interest from bidders worldwide seeking to add this rare bottle to their collection."
At auction in 2013, a pair of bottles from the SS Politician went for £12,050.
The 8000-ton SS Politician was bound for Kingston in Jamaica and New Orleans when it foundered near Eriskay.
The crew were rescued unharmed, and much of the whisky was salvaged by the islanders, against marine salvage laws.
Because no duty had been paid on the whisky, members of HM Customs and Excise prosecuted those who had removed the cargo.