On August 5, three mountain climbers failed to return from an expedition to climb the narrow Aonach Eagach ridge in Glencoe.
Later that evening, the bodies of two men and a woman were discovered in the area during a search by Glencoe Mountain Rescue Team and the Coastguard.
Usually considered a tricky but non-fatal climb, mist and fog are believed to have turned conditions perilous.
'Narrowest ridge on mainland Britain'
The traverse along Aonach Eagach, translated to the Notched Ridge, covers 10km and includes two Munros; Meall Dearg and Sgorr Nam Fiannaidh.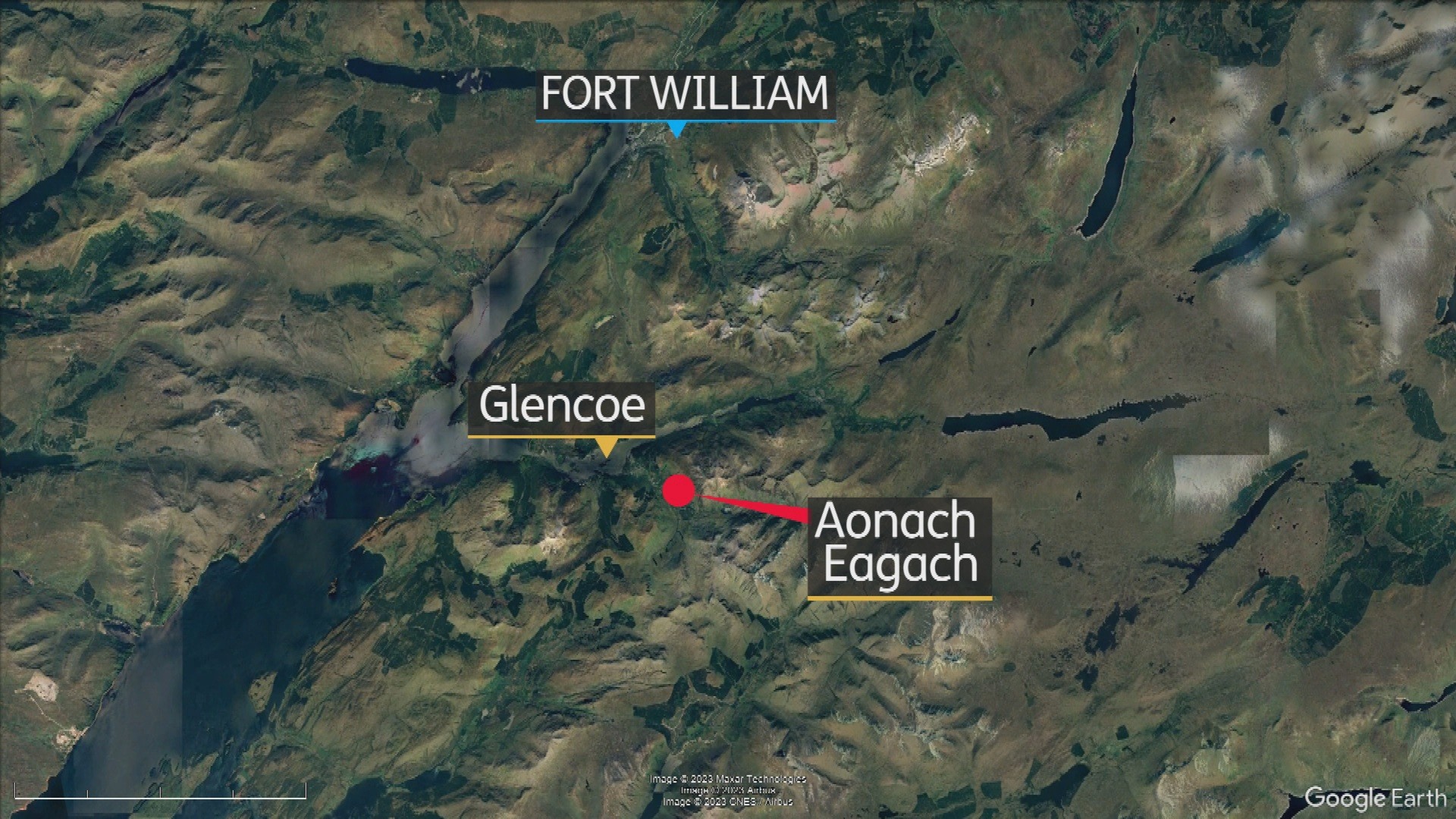 Aonach Eagach is regarded as the narrowest ridge on mainland Britain, with extremely dangerous slopes to each side at some points.
It shrinks down to three metres at its narrowest, and stands at an elevation of up to 968m at its highest.
"It is tricky and it's Grade two scrambling but it's not the hardest," local climber Russell Low told STV News.
"It has very good holds and foot places, but where the exposure is real, there's times where you're really on the edge and it just drops around you.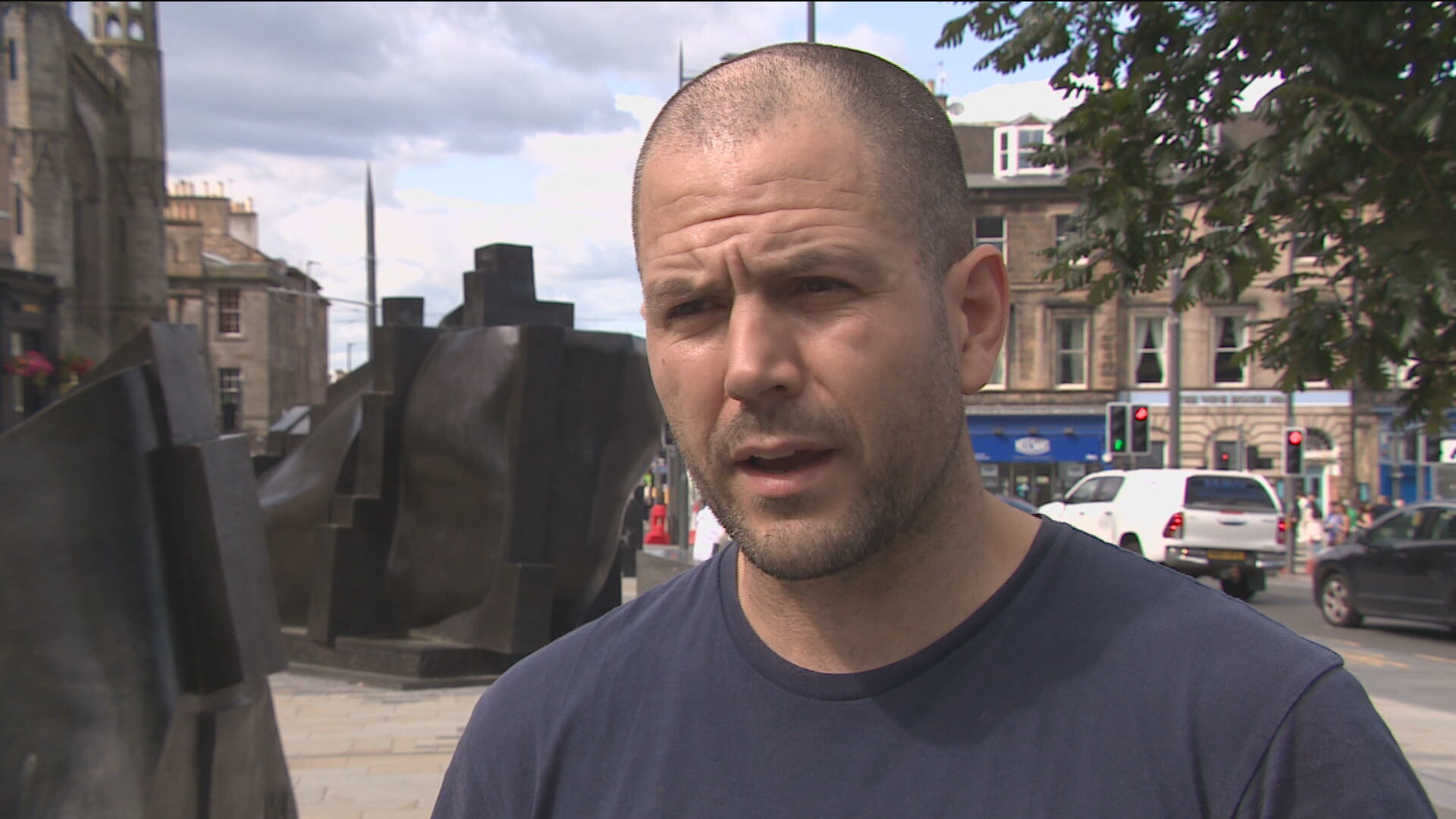 "I think it's also got the narrowest ridge on the mainland Scotland which is about a three meter section, very knife-edge that you've got to try and manoeuvre across."
Aonach Eagach's steep grass-and-scree slopes hide even steeper descents, which end in cliffs on both north and south sides of the ridge.
No safe mid-way exit points
The traverse – or crossing – offers some of the trickiest and exposed scrambles in Scotland, and is a tourist hotspot with many attempting the climb with local mountain guides.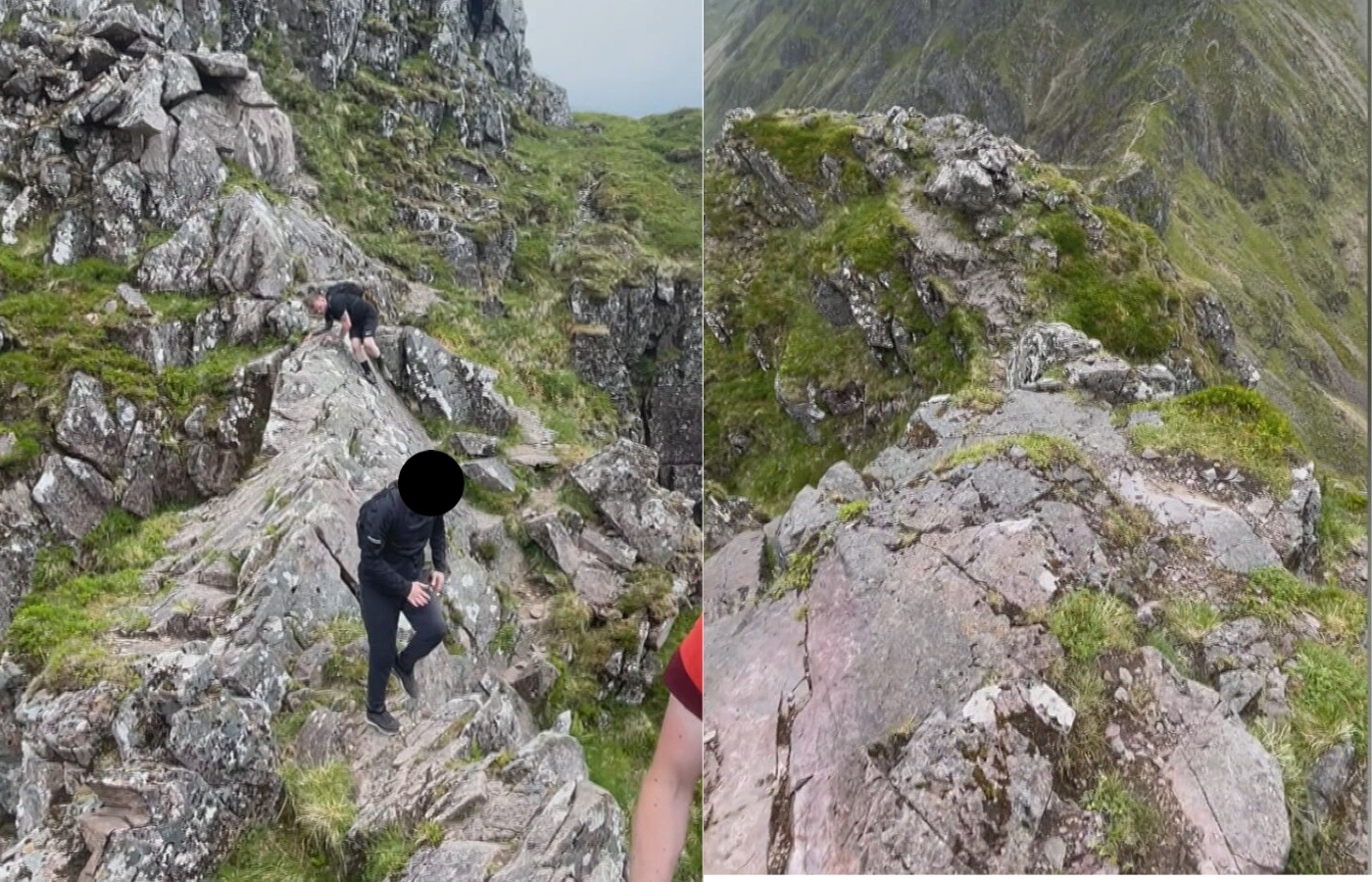 It doesn't offer any safe exits, so once a climber as committed, they have to either carry on or go back the way they came.
While the majority of climbers make it across safely, rain and fog can render the area extremely dangerous.
Seven people have lost their lives on Aonach Eagach since 2014, including a 63-year-old woman in September 2014 and a 44-year-old man in July 2016.
Last September, the body of Alan Taylor, from Dundee, was found near the ridge. The 57-year-old was last seen in September 2021.
What happened to the group of three?
The weather forecast for Glencoe on Saturday was fairly clear, however locals told STV News the skies quickly turned and left Aonach Eagach covered in fog and mist.
Slippery conditions, combined with low-visibility and the steep drops on either side would have left the traverse incredibly difficult to tackle.
"Any kind of bad weather, slightest bit of rain, I wouldn't want to be up there – if the rock was wet, if my hands were wet," Mr Low said.
"It's rocky terrain, it's steep, in some bits you're climbing up near-vertical walls."
Police said their enquiries into the incident are ongoing, but that there are no suspicious circumstances and a report has been submitted to the procurator fiscal.
"For the families and them, [it's] so sad. It's something that we all…everyone in the mountaineering community will be feeling the same way," Mr Low added.
"It's horrible to hear and see. We all enjoy going and doing these things, but it can be a dangerous thing to do."
Local councillor Angus MacDonald said: "The Glencoe Mountain Rescue do quite a few rescues on it every month, so they're very used to it – but this would have been a big one for them and a real shock for the community."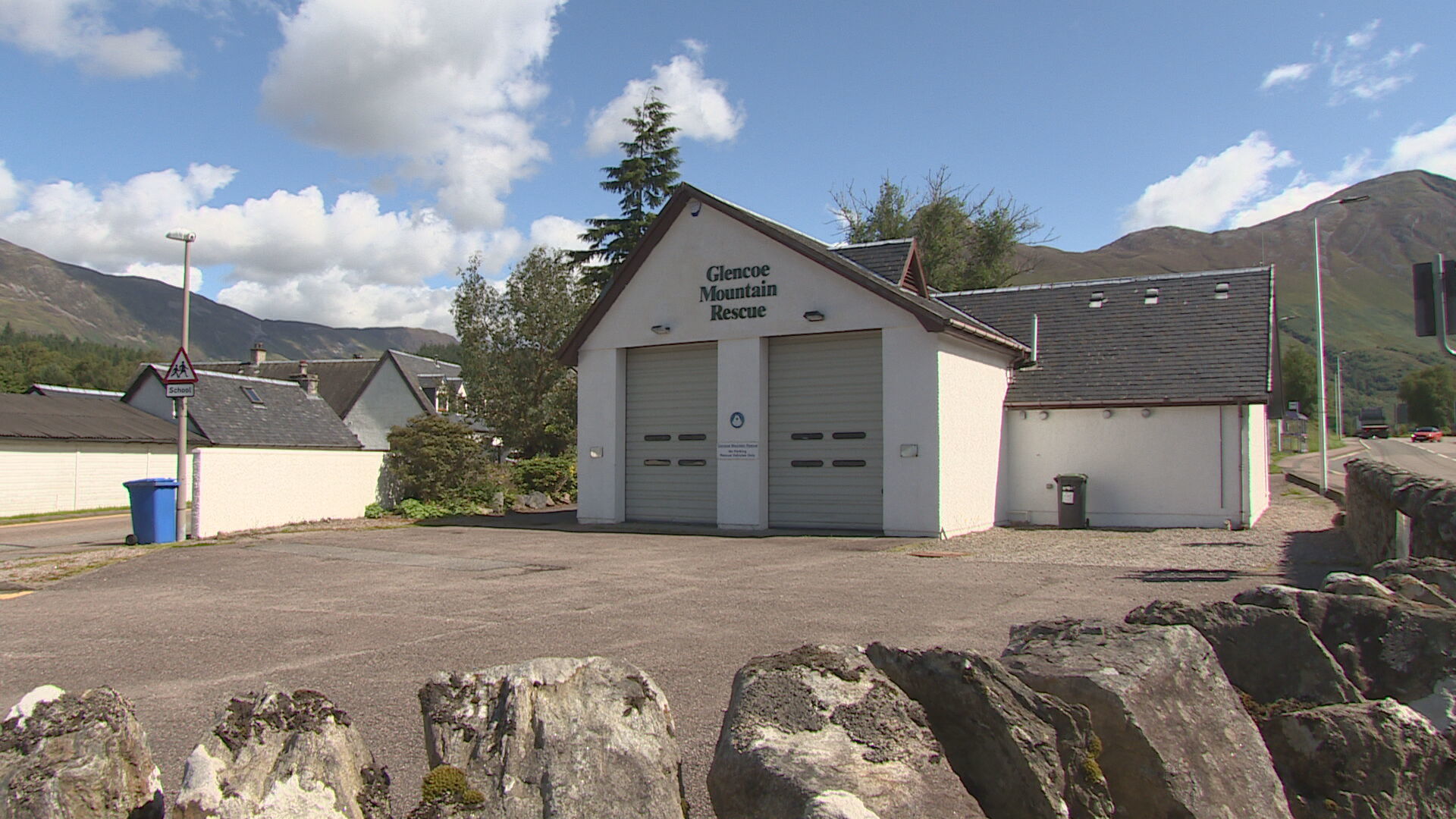 A Police Scotland spokesperson said: "We were made aware of concern for a group of three hillwalkers who had not returned from the Aonach Eagach ridge in Glencoe shortly after 9.05pm on Saturday, August 5.
"A search was carried out and the bodies of three people, two men and a woman, were found. HM Coastguard as well as Glencoe and RAF mountain rescue teams assisted with the recovery operation.
"There do not appear to be any suspicious circumstances. A report will be submitted to the procurator fiscal."