A 17th-century 'turf house' is being recreated in Glencoe in the same way it would have been built 400 years ago.
Craftspeople have been using traditional techniques, such as weaving wooden strips for the walls, and have mostly been using materials found locally.
The structure aims to give people a glimpse of life during the time of the 1692 massacre, when 38 members of the MacDonald clan were murdered by government forces.
It's hoped the project, which began around four months ago next to Glencoe Visitor Centre, will be completed by the end of summer.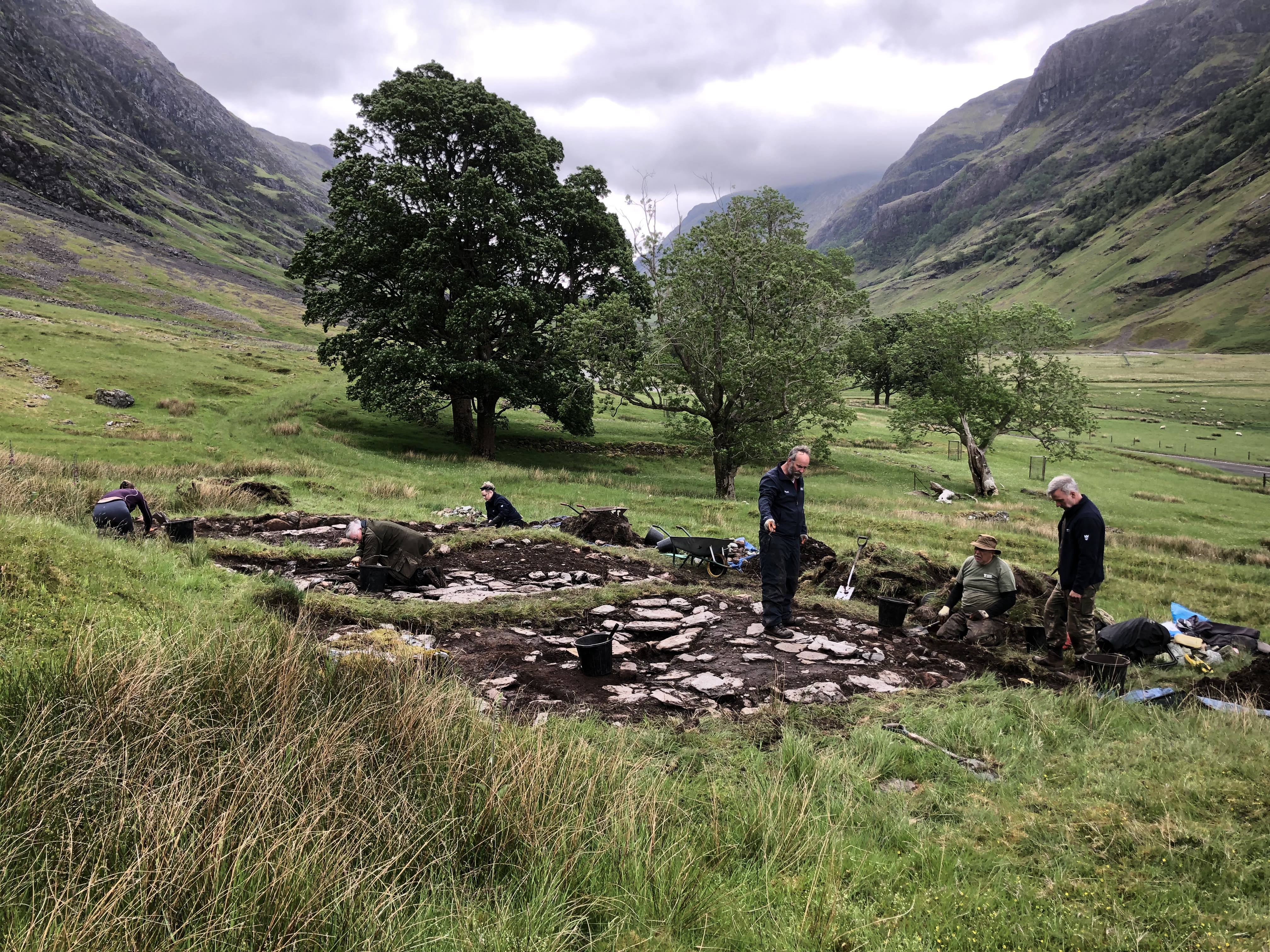 John Mcintyre, principal contractor for the National Trust for Scotland (NTS), said: "It's all a massive learning curve for me – it's not a regular build.
"From the daub and the wattle to the turf, to the flooring, every single thing about it is brand new and a new skill for nearly everybody who works here"
Pine and birch timbers have been sourced from the Glencoe woodlands and Mar Lodge estate, where trees with a natural curve were carefully chosen.
The design is based on a long-lost home in the heart of the glen which archaeologists are excavating.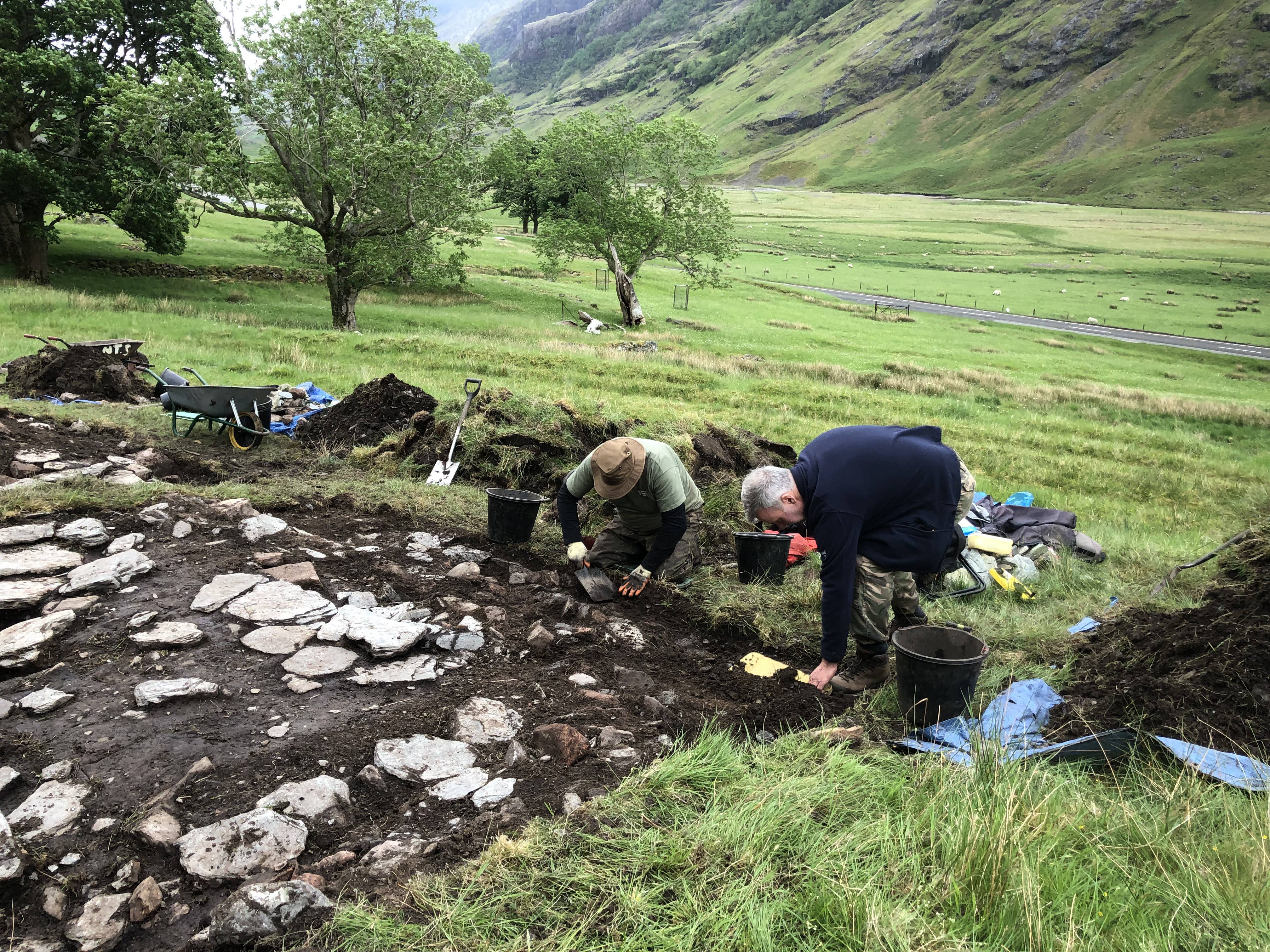 Derek Alexander, head of archaeological service at NTS, said the team scoured for "domestic things" to understand what life in the houses was like.
"Archaeology is about everyday life so we find bits of pottery, bits of metal and hints of what furniture and things may have been in these sort of buildings," he said.
"What's really exciting is that it gives us an impression of how big many of these buildings were.
"We tend to think of them as sort of hovels and huts because they're made of organic materials like earth, timber and stone.
"In fact, they're really quite big structures and you don't realise that until you start to excavate and look at them on the ground."