A marine guide captured the moment a killer whale leapt into the air off the coast of a Scottish island.
Fergus Reade was enjoying his day off from running boat trips to Staffa and the Treshnish Isles just west of Mull when he spotted two orcas.
He was travelling from Calgary to Arinagour on the Isle of Coll at around 3.30pm on Saturday when he saw the pod.
The animals are two male members of the West Coast Community – the area's resident killer whale population – named John Coe and Aquarius.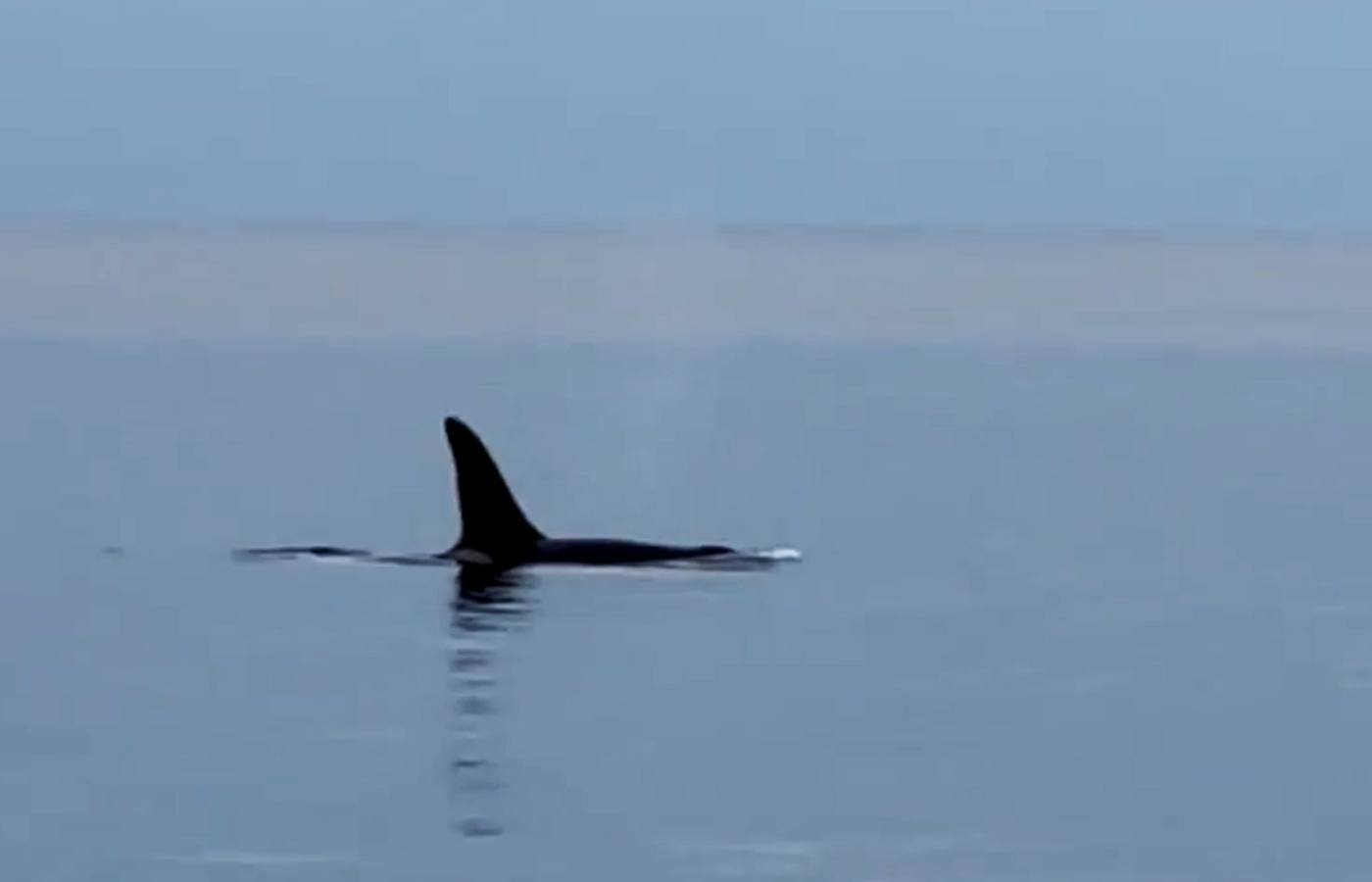 Mr Reade's video shows Aquarius breaching the water's surface and leaping into the air.
But the guide, who works for Turus Mara boat trip company, said seeing the orcas is "bittersweet".
"In the five years I have done this job, I have seen the same two orcas on four occasions, but to see one breach like that for the first time was absolutely incredible.
"I really got a sense of the huge size of these animals.
"It was quite special to share that moment with family, most of whom were seeing these killer whales for the first time.
"Seeing the West Coast Community is always slightly bittersweet for me – on one hand it is humbling and a huge privilege to see these animals, but we also know that no females have been seen with the pod for many years."
Mr Reade said it is probable that John Coe and Aquarius are the only members of the pod left.
"Both are fully mature and quite old, and if there are no remaining females in the pod the area will lose its resident killer whale population in the coming years," he said.
"I grew up on Mull, and feel very lucky to be able to witness these animals on my doorstep while I still can."