A kayaker and his dog had a "once in a lifetime" encounter with a pod of basking sharks.
Dave Halton and his Bedlington terrier Scout were enjoying a paddle two kilometres off the coast of Nairn when they came across a group of basking sharks feeding near their kayak.
The 63-year-old former cameraman assistant said he is still "coming down from the experience".
He said: "I am on the glide slope now and just want to encourage youngsters to ditch the PlayStation and social media and live life as it should be lived, outdoors in nature.
"I hope to inspire others to explore.
"I've had the privilege to work with Sir David Attenborough, Prof Brian Cox, Dave Wright, the BAFTA award winning cameraman, on a number of projects and it has really sparked that something in me that wants to show what's out there to be seen."
Dave currently works as heating engineer, but he can't help spending time in nature with his furry buddy Scout who seemed completely unfazed by the huge creatures swimming centimetres away from him.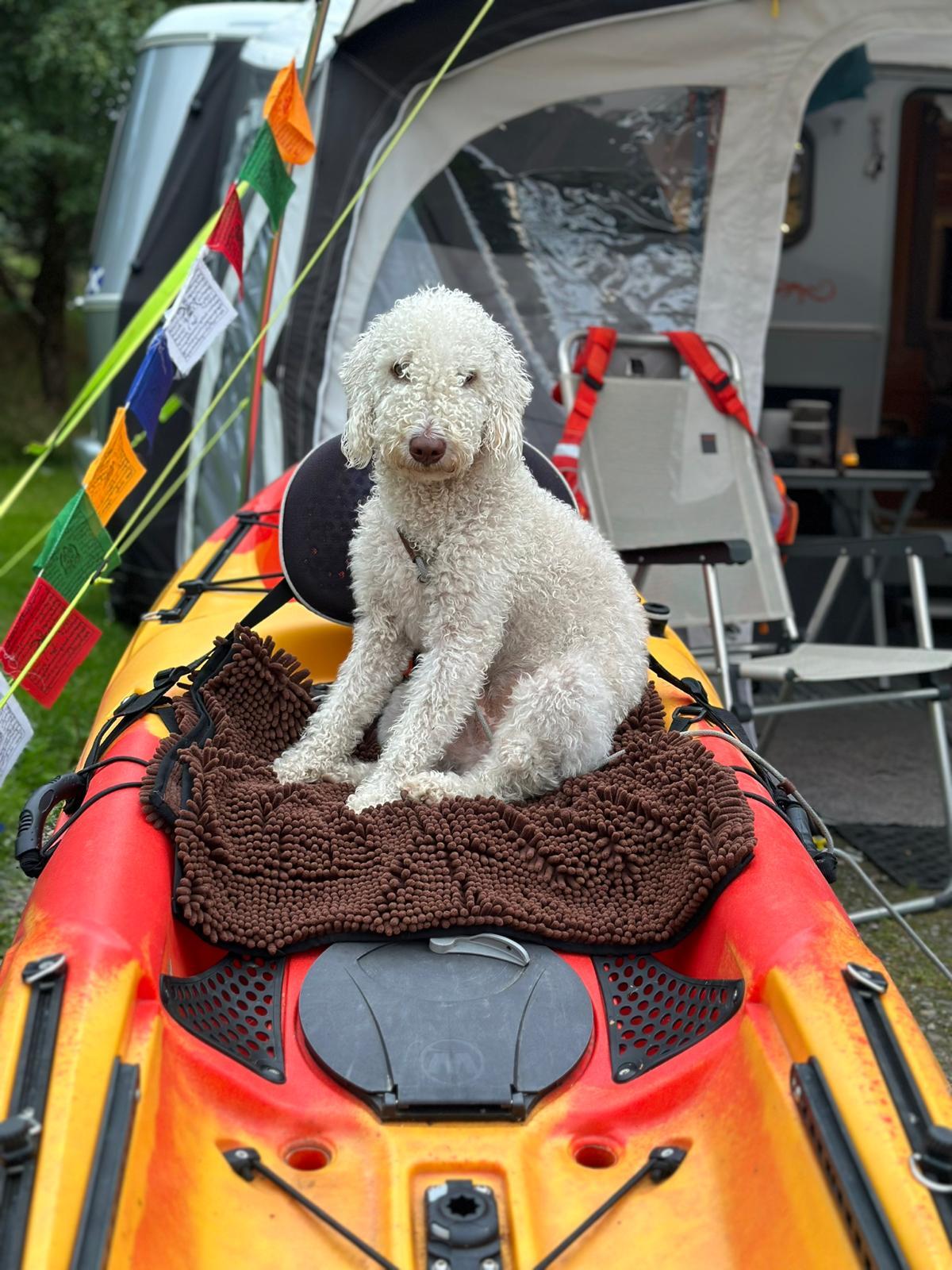 "For the past few years I've been wandering around taking in what I see and recording it to my internal hard drive, but every now and again I feel I have a duty to share the experience with others."