A woman has set a new record for scaling all of Scotland's Munros – with her efforts raising money for charity.
Ultra-runner Jamie Aarons, 43, finished in 31 days, ten hours and 27 minutes, smashing the previous record for a self-propelled challenge by more than 12 hours.
This saw Ms Aarons – who is originally from California but moved to Scotland in 2005 – run, cycle or kayak between each of the Munros, Scottish mountains with a height of more than 3,000 feet.
Starting at Ben More on the isle of Mull on May 26, Ms Aarons – who works as a social work adviser for the Scottish Government – ran some 1,500 kilometres and cycled about the same distance as part of what has become known as Jamie's Munro Challenge.
Over the course of her challenge, she ascended 140,000 metres – the equivalent of climbing Mount Everest 16 times.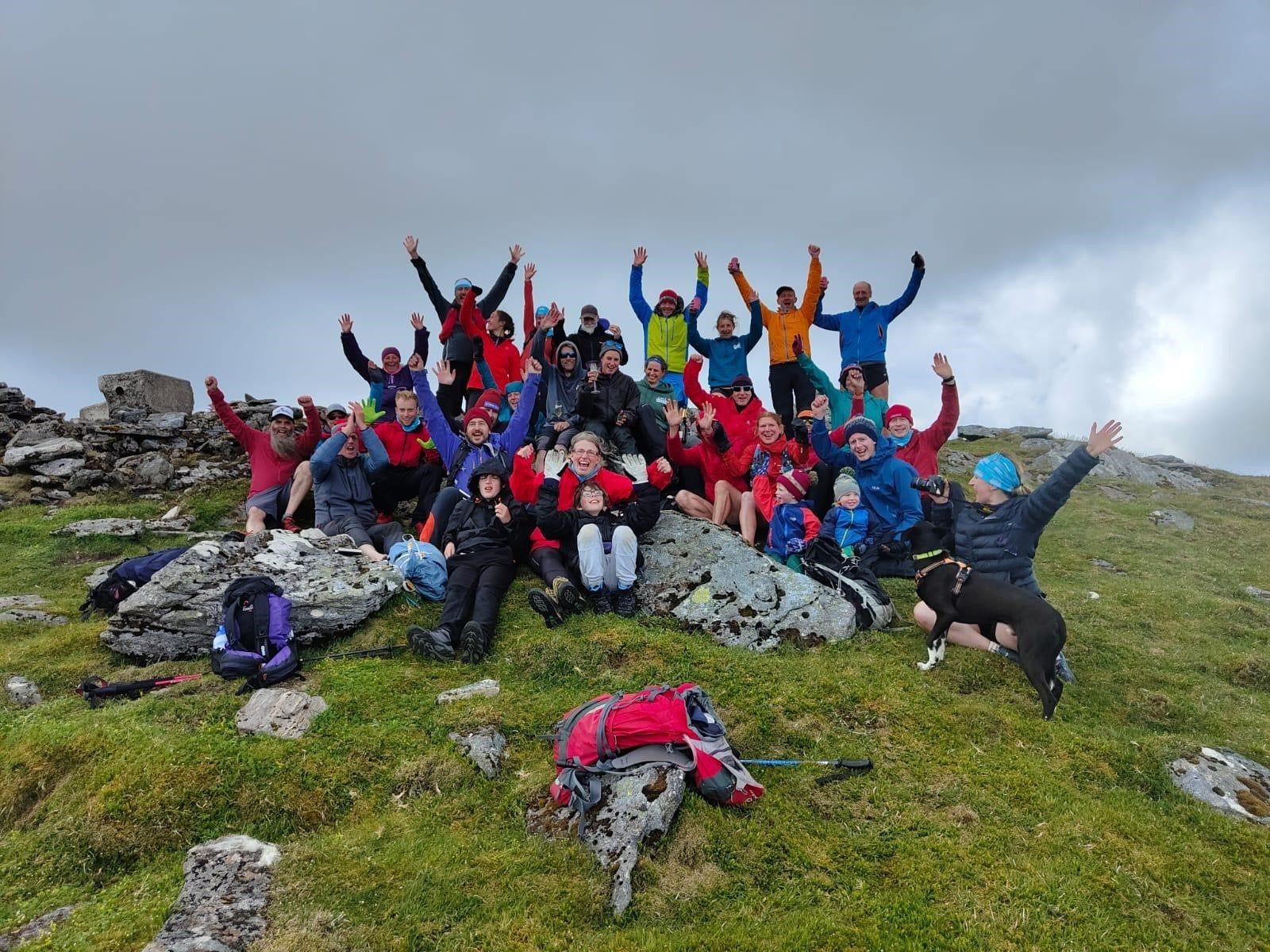 The record had previously been held by former marine Donnie Campbell, from Skye, who completed a similar challenge in 31 days, 23 hours and two minutes.
Ms Aarons climbed her final Munro, Ben Klibreck, in Sutherland in the Scottish Highlands at 4.57pm on Monday.
As well as setting a new record, she completed the challenge in less than half the previous fastest time for a woman, which had been set jointly by Libby Kerr and Lisa Trollope in 2017, with the pair taking 76 days and 10 hours.
Speaking at the start, she said: "My journey will take me across the length and breadth of Scotland, across sea and lochs, from remote glens to the highest point in the United Kingdom; and across more miles of bog than I care to think about."
It is the third time the endurance athlete has climbed all of Scotland's Munros, with Ms Aarons first doing them in 2013 with partner Andy Taylor.
The couple then did all 282 peaks again a few years later, this time taking the rescue dogs they adopted from Spain, Pirate and Hope – who she has dubbed the Fluffs.
As well as breaking the record for a self-propelled Munro challenge, she has also raised cash for World Bicycle Relief.
The charity provides bikes to children in poorer nations, allowing them to ride to school as well as helping them get to health clinics and markets.
Ms Aarons said raising money for the good cause would help to "motivate me through the tough miles", with the athlete raising almost £14,000 by the time she completed her challenge.