The construction of a new marina may have saved Ullapool's sea defences.
Excavation work for new pontoons exposed serious natural erosion in the ageing lochside wall at the Wester Ross port.
Work is well underway to improve its harbour and main street, and any concerns about visual impact on its iconic image have been allayed by sensitive design.
The £9m transformation to expand facilities and improve safety will mean a wider main street and promenade and upgraded harbour with the addition of 40 potentially lucrative pontoons.
Early excavation work on the project revealed an urgent need to bolster its sea defences.
Lochbroom Community Council chairman Topher Dawson, a lead player in the project, said: "One of the surprises was how thin the old sea wall was.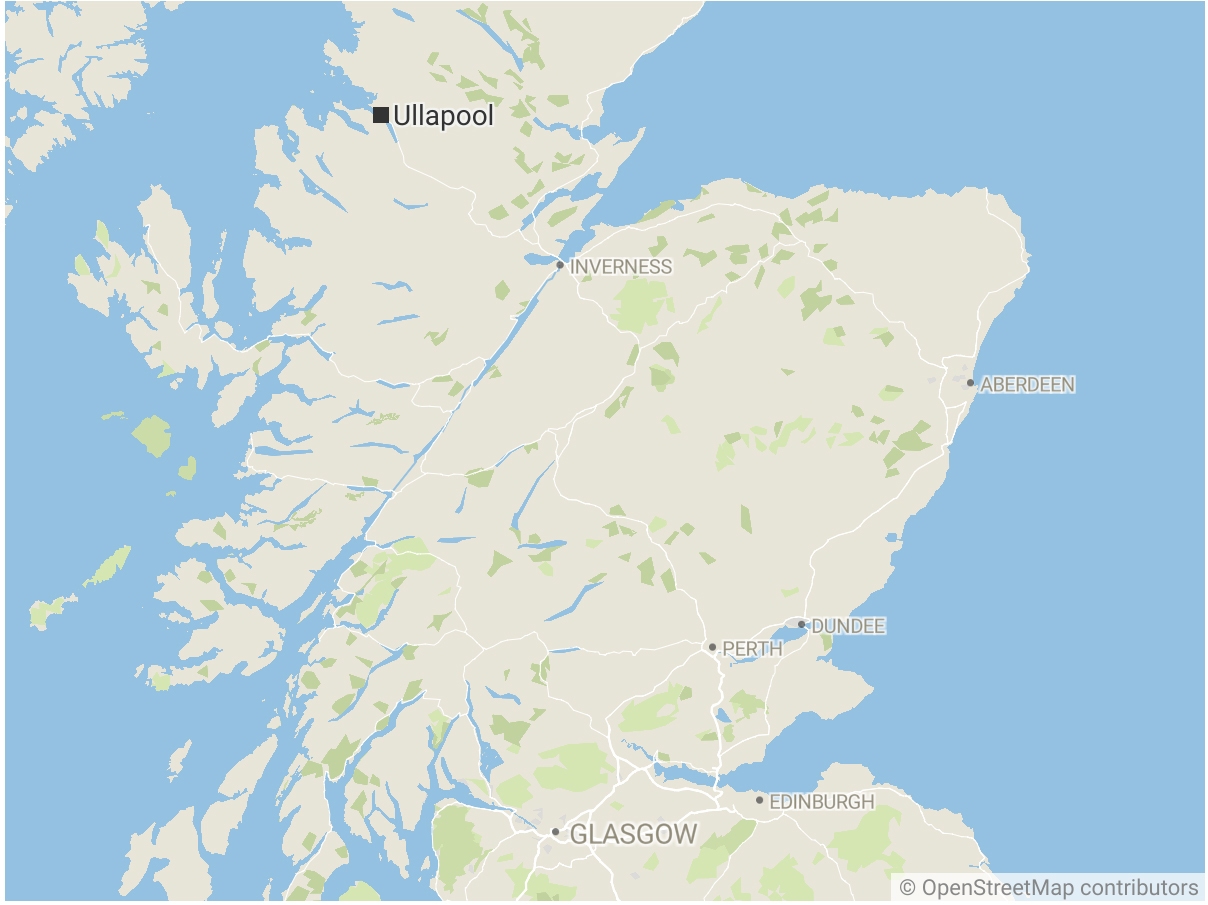 "It was basically tiles laid on an earth bank that was keeping the sea out.
"We're now really happy to have a proper rock armour slope which, given the way the climate is getting more ferocious and with sea levels rising, is an important safeguard for us."
The heaviest and noisiest of the groundwork began in September – all under the spotlight of a local cameraman's time-lapse photography.
Harbour bosses are thrilled the project is being realised after six years of planning and are optimistic for the area's economy after experiencing mixed fortunes in the wake of the pandemic.
Ullapool harbourmaster Kevin Peach said: "In my view, there were less visitors this year than we saw last year. But last year was a bit of a swell after Covid.
"The ferry is busy – it's maxed out. It's as busy as it could be, all summer long. We handle all that traffic and footfall. The village is busy, but I would say it's struggling in terms of tourist footfall."
The biggest construction project in Ullapool for some years could have been the most contentious, but public consultation and sensitivity design work has proved popular.
Guest house owner Maureen Savage, a committee member of the tourist organisation Welcome Ullapool, said: "I think people will ultimately spend more time in the village because there'll be somewhere nice to sit on the shore front.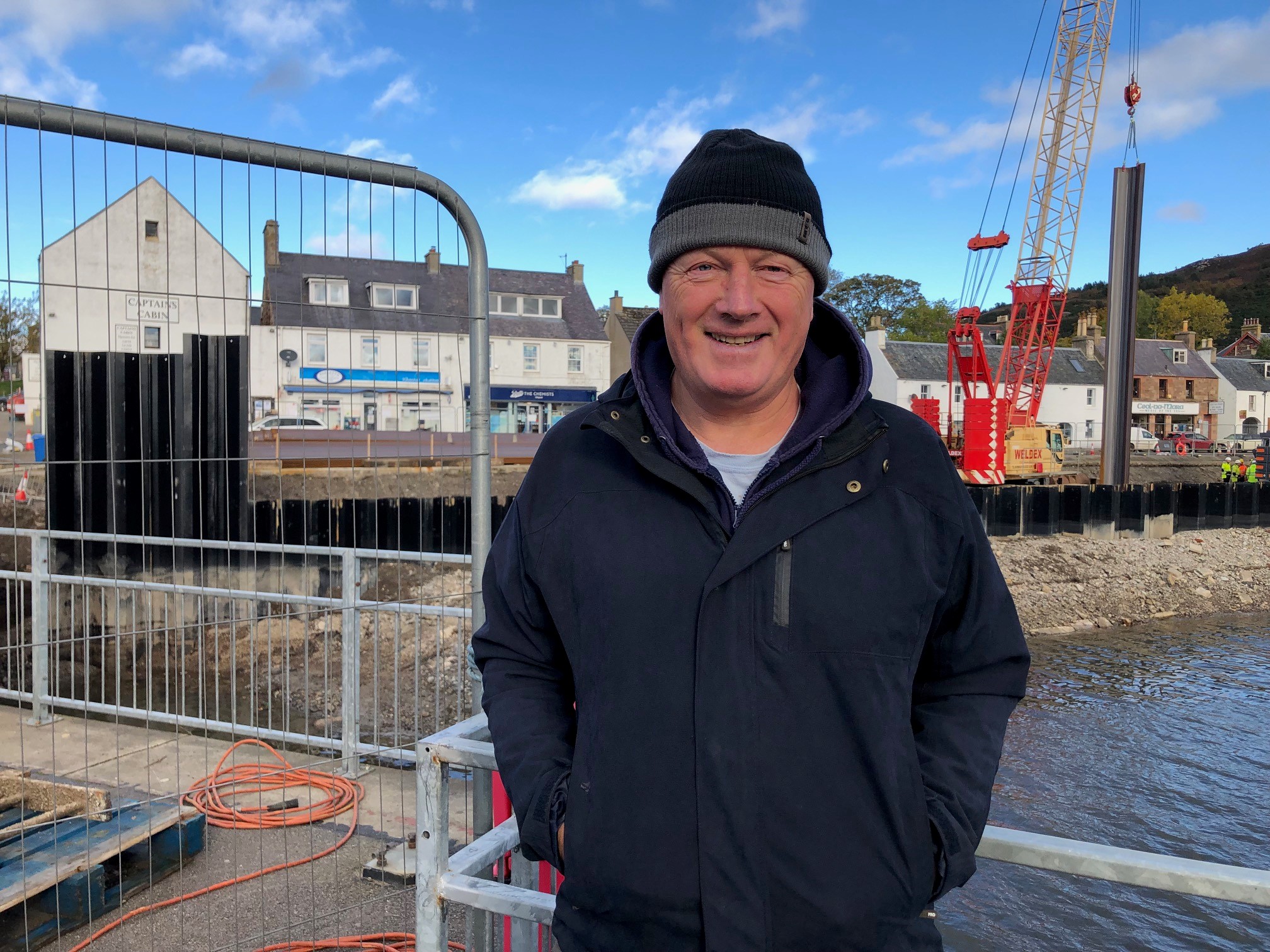 "Before, we had the sea wall, which was really nice. But now there'll be benches and seating along the promenade where families can come and relax, and children can play safely because there'll be the wall between the promenade and the traffic."
To the delight of the harbour's neighbours, the heaviest construction work is almost over.
John MacLeod, of construction firm RJ McLeod, said: "We're pretty much on programme. Obviously, we're heading for the winter now, so we'll see how it goes. But the worst thing is the piling."
He believes that stage will be completed within a fortnight, with the whole project finished by next Easter.
"We really hope it will have a wow factor when it's done," harbourmaster Mr Peach said.
"I wouldn't say there's no expense spared, but we're certainly pushing the boat out when it comes to the finishings."