Ukrainian refugees who've sought sanctuary in Scotland during the war are hoping the liberation of Kherson has taken them a step closer to going home.
President Volodomir Zelensky has said he hoped the victory was the "beginning of the end" of the Russian invasion.
Although, since then, Russia has stepped up its attacks in cities, including the capital Kyiv, while a missile also struck a farm in neighbouring Poland.
Anastaciia, 35, has been in the village of Insh, near Aviemore, for six months, and is currently working as a housekeeper.
The blue and gold of Ukraine is a common sight in that corner of the Highlands – many houses fly the flag on gates and trees. For Anastaciia, it is a comforting reminder of home.
And with family living and fighting in Ukraine, she has been heartened by the recent liberation of Kherson.
She said: "I am very happy. I have heard a lot of support from people, they feel it is a small, but yet very big, win and it has given them belief to fight more."
'Ukraine has not yet perished' are the words of the country's national anthem.
Despite no electricity, the poignant song rang out in the streets just hours after the Ukrainian military took back control of the annexed city – and for some there were tears of joy.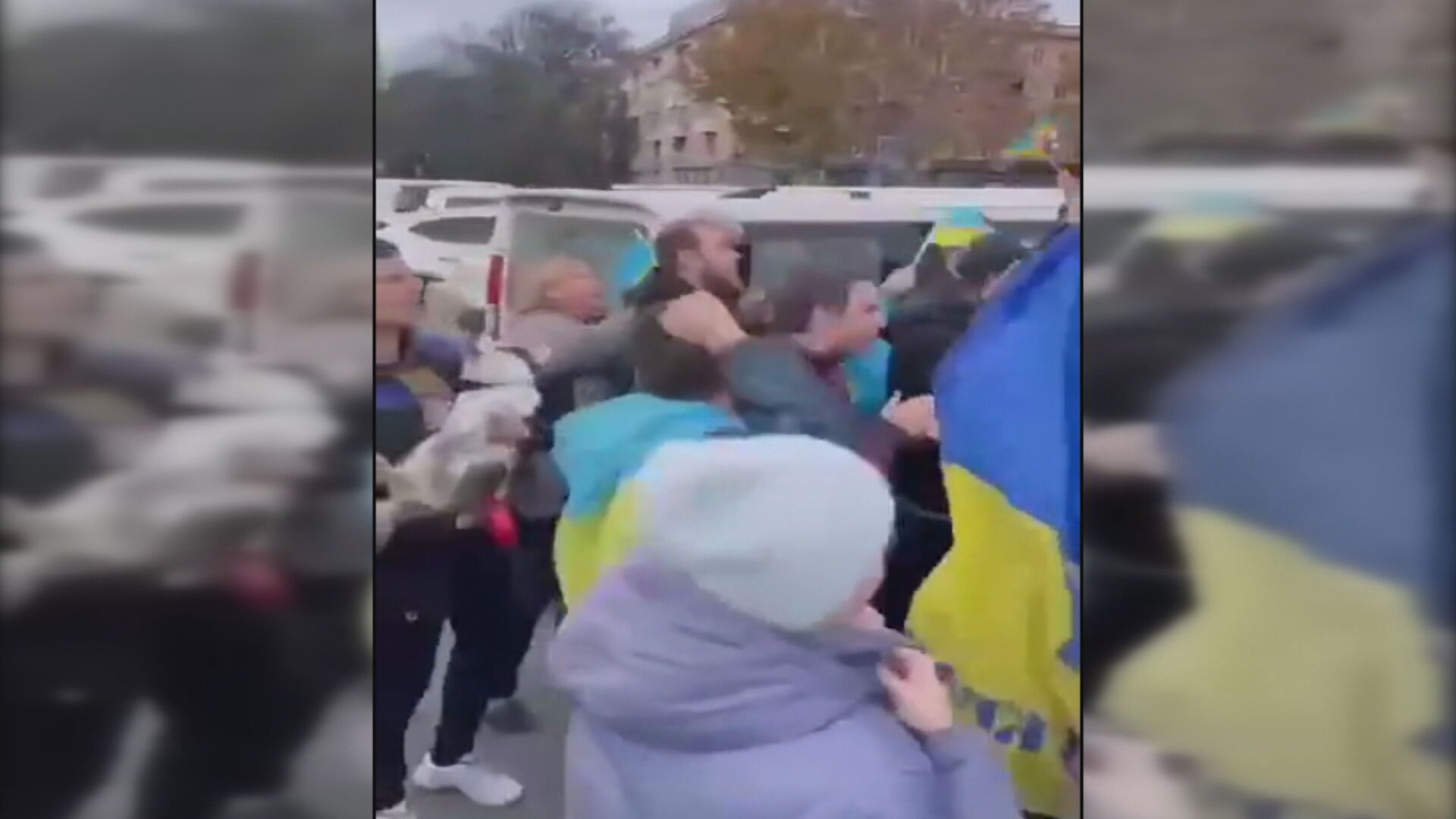 Visiting earlier this week, President Zelensky's message was that the liberation of Kherson was the "beginning of the end of the war".
But fears that there could be a Russian retaliation were realised in the days afterwards with the assault on Kyiv.
Anastaciia said: "I hope it will not be, but they think that Russia will respond and the first place could be Kyiv and then Kherson and they will be very angry.
"So, right now, it's not such a good place to be. But I know I will be back in Ukraine, and I will help to build our new country."
In the meantime, Highland hospitality continues for Ukrainians such as Anastaciia, who've had to make Scotland their temporary place of safety.
She is being housed by Willie Anderson and his wife Anne.
Willie said: "We had an empty property and thought 'what a good idea to give it over for the duration of things and see what happens', so we signed up for the scheme.
"People were flying Ukrainian flags here even before Anastaciia arrived, so it was a lovely welcome for her."