Two buses careered off the road in snowy conditions as wintry weather gripped the north of Scotland.
Fire crew and police were called to the scene in Sandwick, Shetland, on Monday after one left the road at around 8am, while another crashed into a ditch around 11am.
No passengers were onboard either vehicle, both owned by R Robertson and Son's, at the time. Neither drivers were harmed.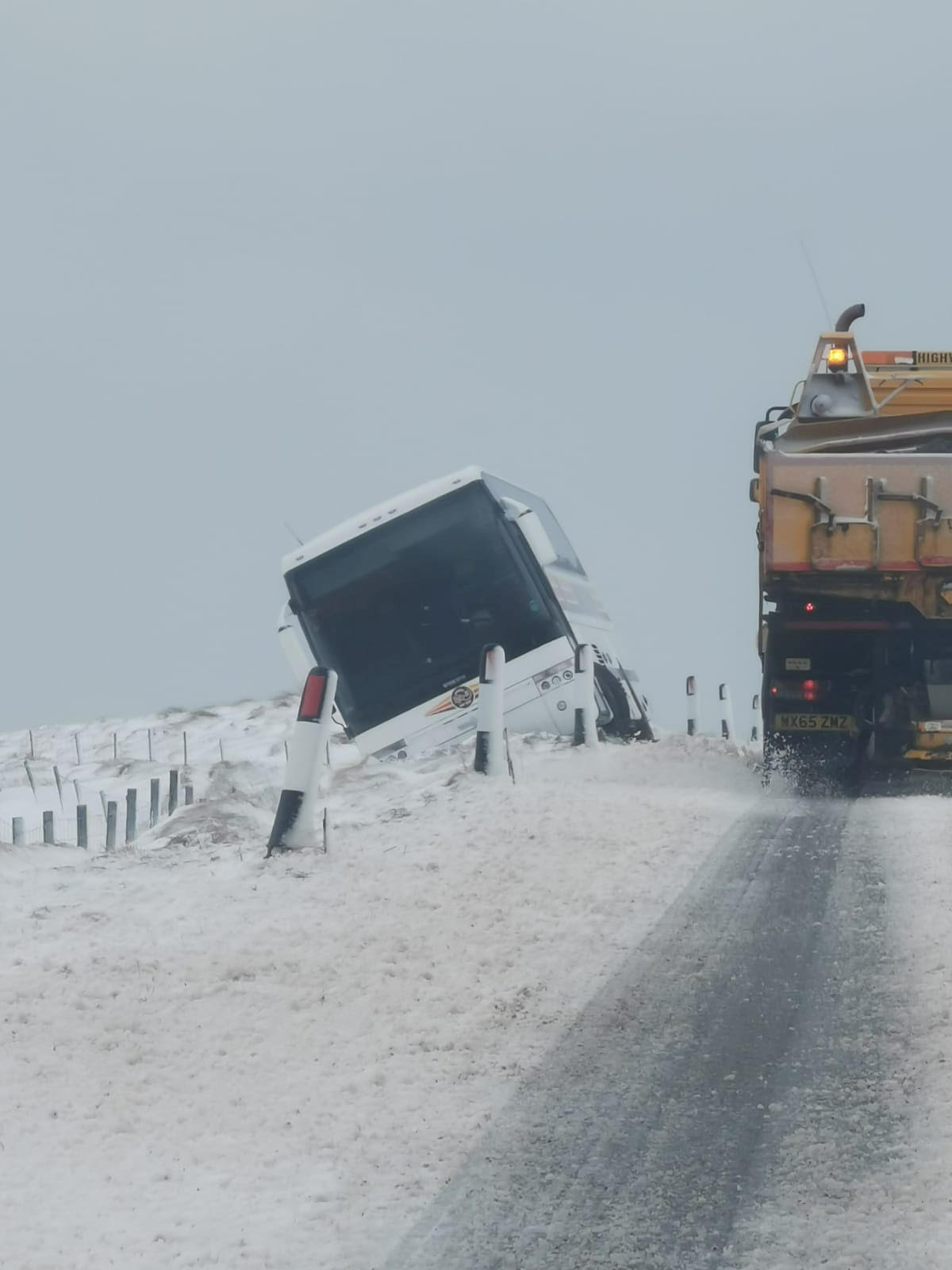 All of R Robertson and Son's bus services have been temporarily halted.
Owner Sonia Robertson said: "The roads were already horrific with the poor weather conditions, and that coupled with the winds caused the accident.
"The side winds and gusts are hitting both vehicles on their side, and this just pushes the bus over completely on its side.
"It really just shows the ferociousness here of mother nature of what should of been a relaxing Easter weekend we've just got ridiculously high winds and freezing cold temperatures and snow showers reducing visibility.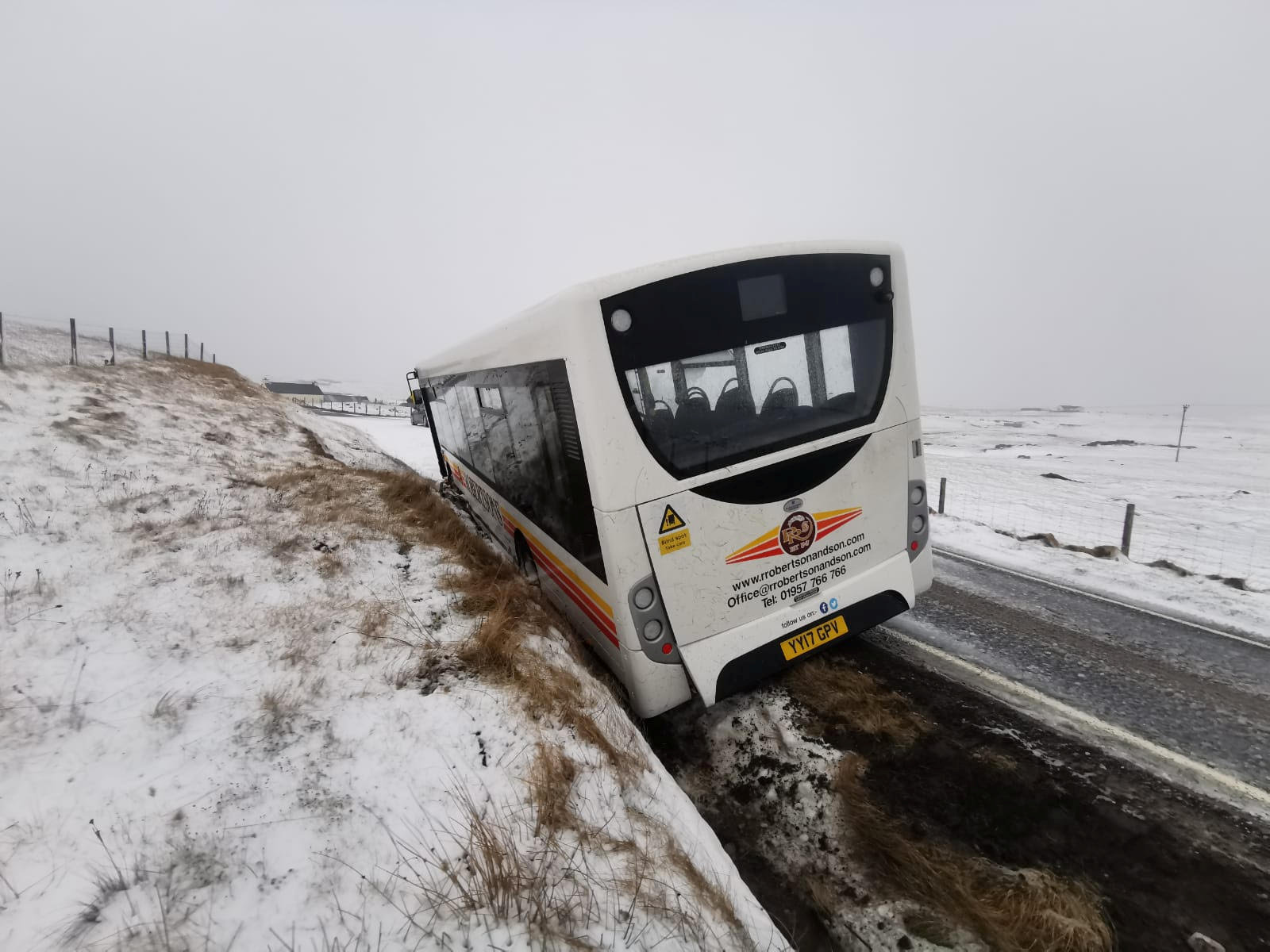 "Luckily there were no other passengers involved, no other cars were involved, just the two drivers who are unharmed."