Ten wildcat kittens, destined to be among the first of their endangered species to be set free in Britain, have been caught on camera in the Highlands.
Keepers at the Saving Wildcats conservation breeding for release centre have captured images of one of two new litters.
In a quiet area away from visitors at the Royal Zoological Society of Scotland's Highland Wildlife Park near Aviemore, the two litters of five were born to mums Tulla and Margaret, bringing the total number born in the European partnership project's first-ever breeding season up to 18 so far.
Litters of five are incredibly rare in the captive breeding population – so to have two in one breeding season is "incredibly exciting", a spokesperson for the Royal Zoological Society of Scotland said.
"Put simply, these kittens are the future of wildcats in Scotland," David Barclay, Saving Wildcats conservation manager, said previously.
Saving Wildcats is working with national and international experts to restore Scotland's critically endangered wildcat population.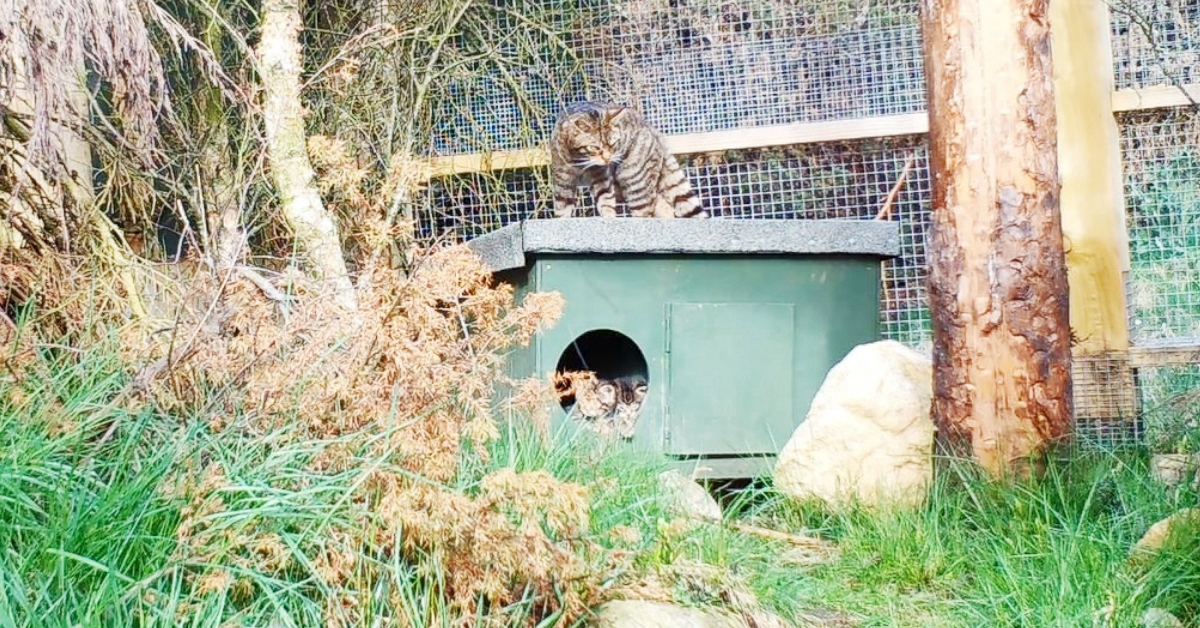 The project has paired together 16 of the felines and has already welcomed eight kittens that will be released into carefully selected locations in the Cairngorms National Park.
Supporters can sponsor to help secure a future for Scotland's wildcats at savingwildcats.org.uk/sponsor.