A Tesco supermarket was evacuated after parts of its roof collapsed in heavy rain.
A section of the roof at the store in Inverness caved in on Sunday during a downpour.
There was also flooding at a nearby Vue cinema, with water falling from the ceiling.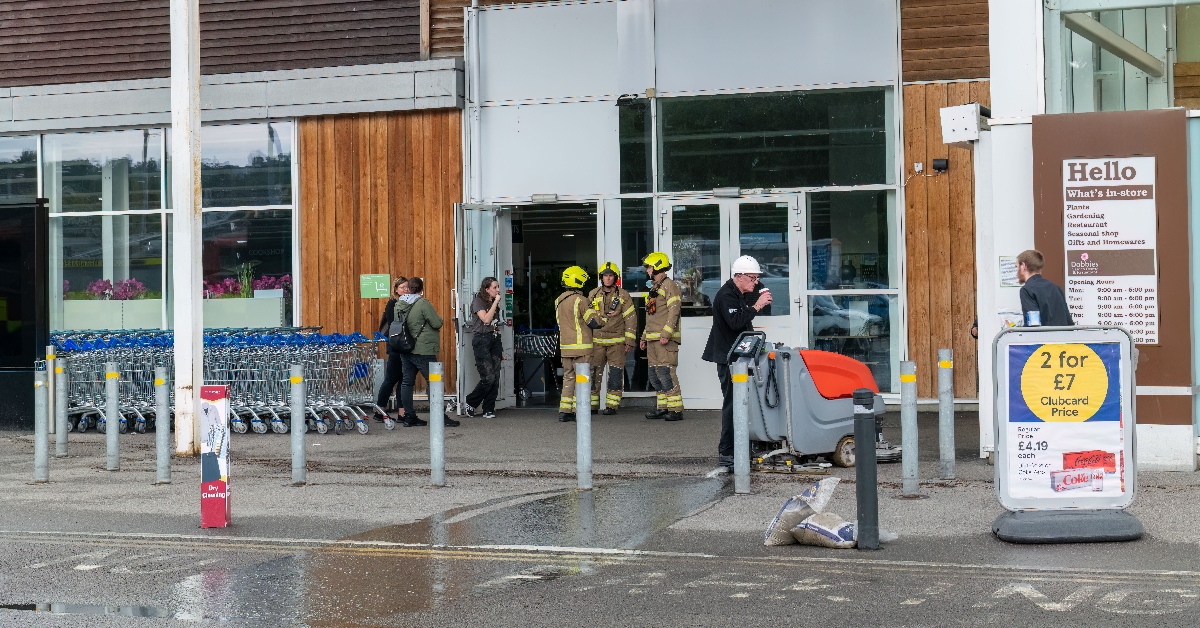 Footage of the flooding could be seen in videos posted on social media.
The Met Office issued a two-day thunderstorm alert for the Highlands.
It was brought in from 9am on Sunday and will remain until midnight on Monday.
A Tesco Spokesperson said: "Our Inverness Inshes Extra store is temporarily closed while we assess some damage to the roof.
"We're sorry for any inconvenience. We're working to reopen as soon as possible."