An eight-year-old girl pushed through a difficult fundraiser to climb Scotland's highest peak with a little help from strangers along the way.
Caitlin Stone was only six years old when she first decided to support the Little Princess Trust with a series of fundraisers and by donating her own hair.
Now, two years later, the determined little girl has conquered Ben Nevis to show her support for the charity – with a little help from strangers along the way.
One hillwalker she met along the way handed her a $100 US bill when he learned about her mission, while another thanked her on behalf of the people she was helping.
The Trust, which uses donated hair to make wigs for young people with cancer and other illnesses, receives no formal funding and depends on supporters to fundraise or donate to continue its important work.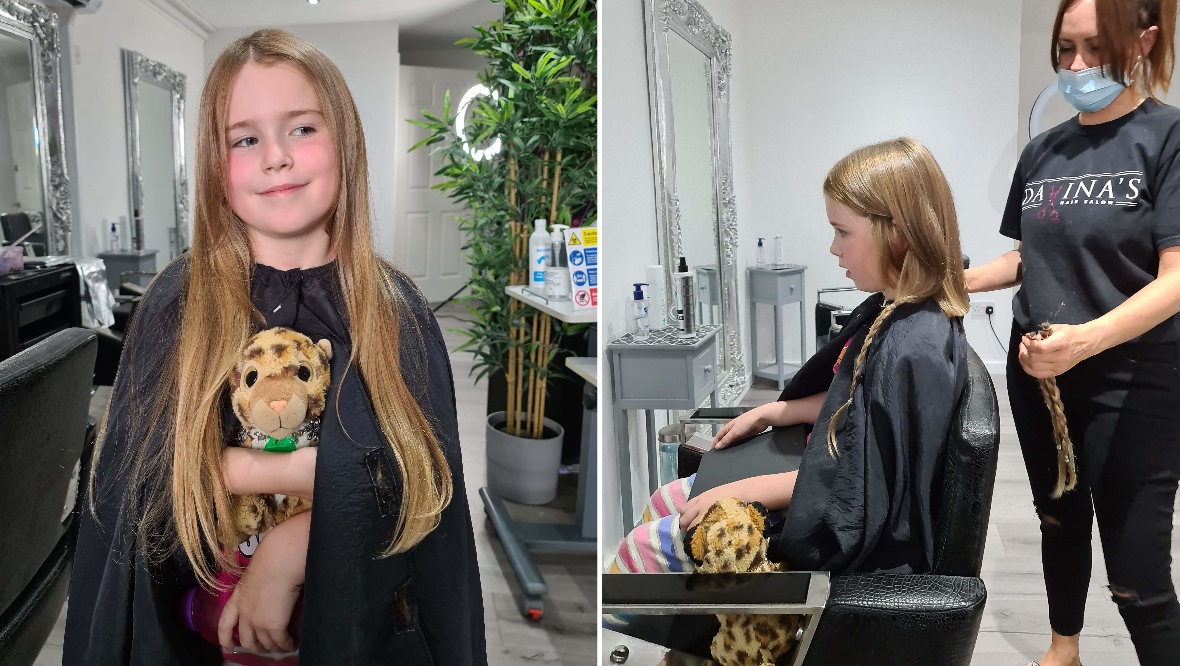 Her mum, Clare, told STV News that the day-long hike was "completely driven" by eight-year-old Caitlin.
She said: "I have always had a passion for hillwalking that was passed on by my dad. Caitlin said she wanted to try it, so I took her up Ben A'an at first."
The trek up Ben A'an turned out quite well, as Caitlin "ran up and down it" like it was nothing. In fact, she enjoyed it so much that she decided she would climb a mountain as part of her next fundraiser.
"She asked me, 'what's the biggest mountain in Scotland?' I said, 'Ben Nevis', and that was that."
And so they got to work, planning and preparing for the trip.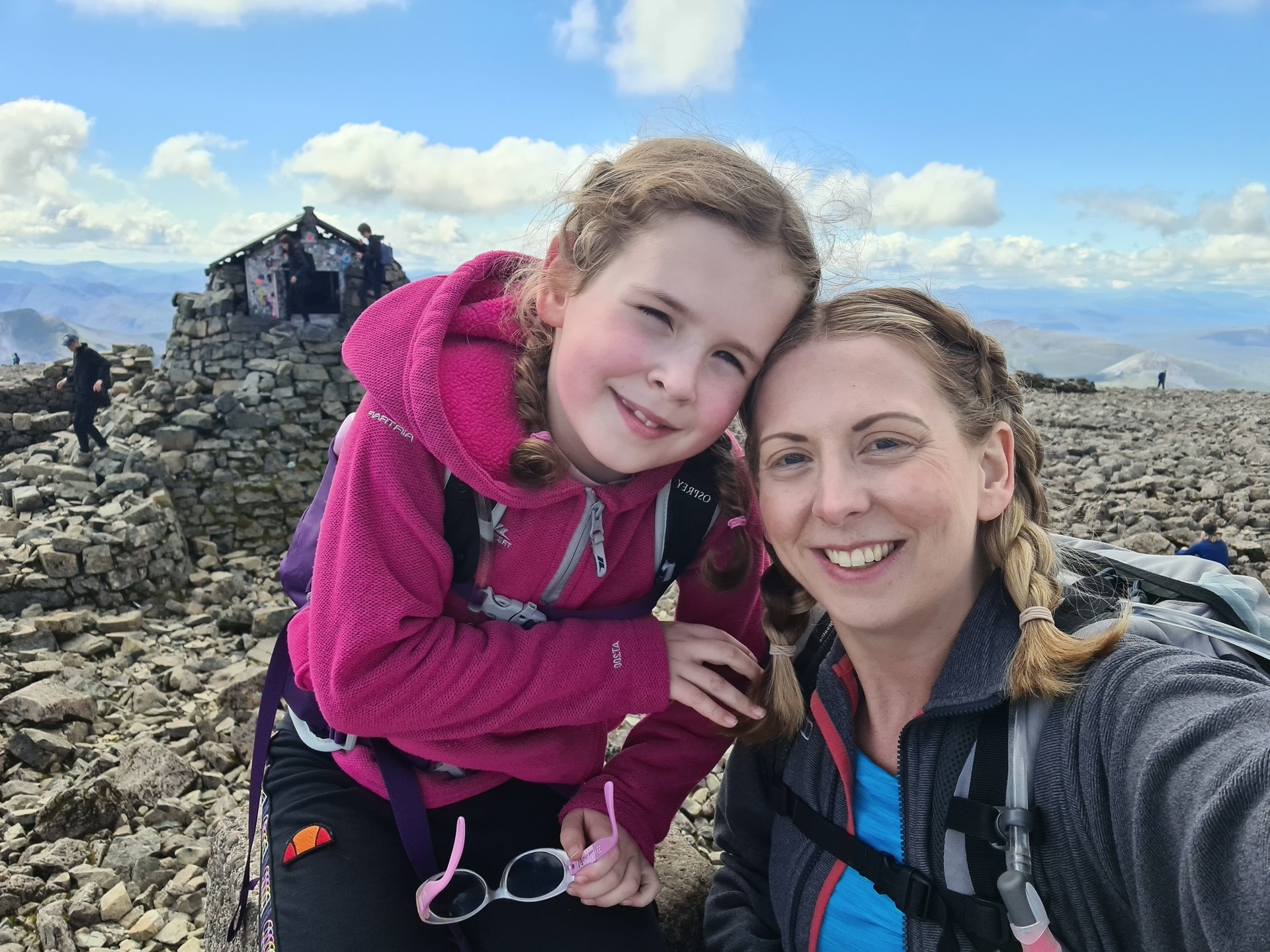 "It was no joke trying to find a suitable hillwalking bag and boots for an eight-year-old, but we managed," Clare said.
The pair packed up and made the three hour drive up to Fort William from Cumbernauld on Saturday, July 30, before spending the day relaxing and preparing before the big hike.
Early the next morning, the mother-daughter duo set off with their map and compass.
"Luckily, it was a lovely day for it," Clare said. "It's quite difficult terrain up there, so it was important that the sky stayed clear."
Caitlin managed to climb halfway up the mountain before fatigue set in and her feet started to hurt, so the pair paused for a phone call with her dad and brother.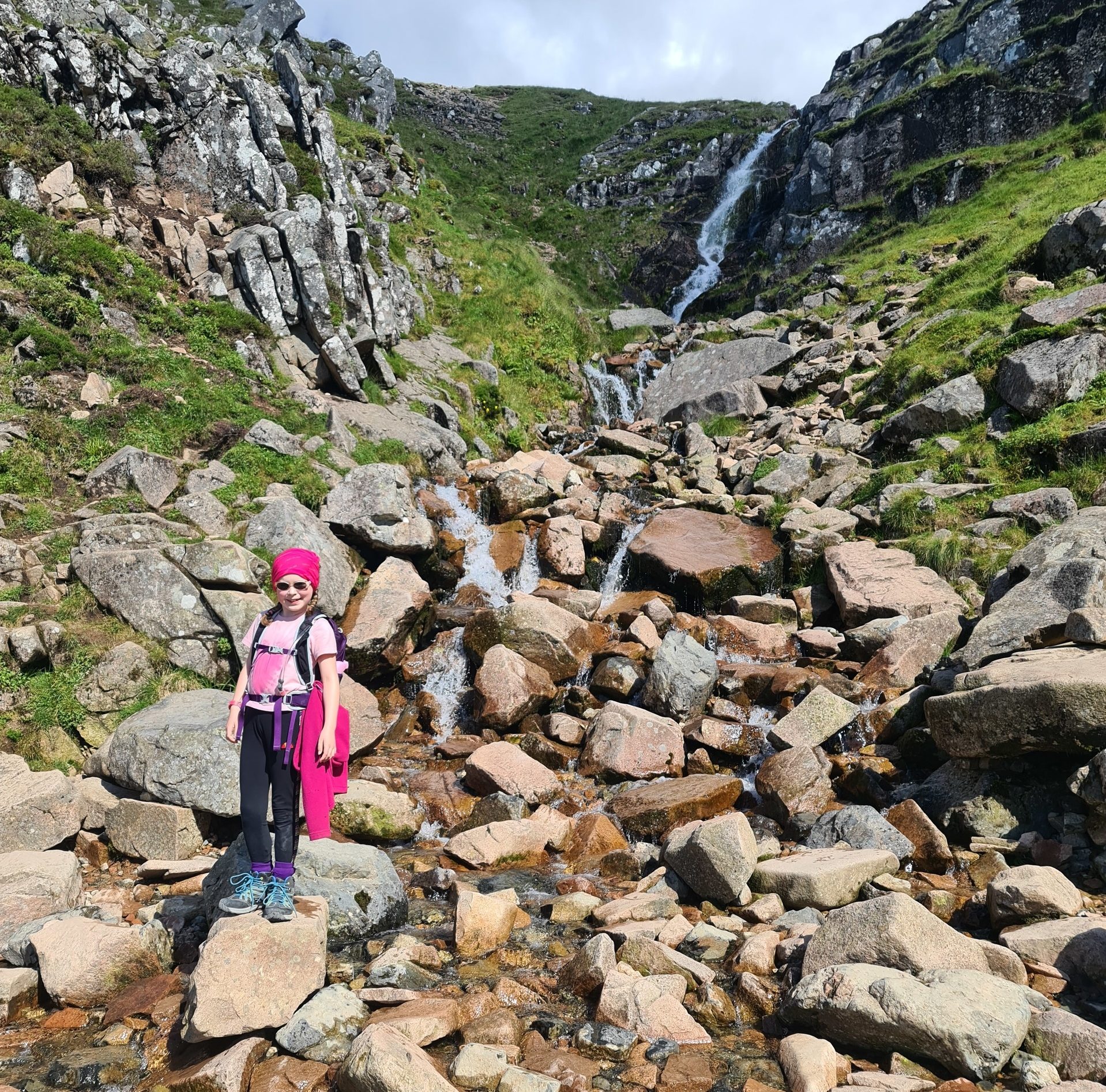 About three hours into the climb, Clare began to worry if she had done the wrong thing.
"It was about a five hour and 45 minute climb, and I had forgotten how difficult it actually was – there are no plateaus, its all very rugged terrain and can be very challenging on the muscles."
Regardless, some words of reassurance and another short break later, the duo continued on.
"About 15 to 20 minutes from the top, she got extremely upset – her feet were very sore and she was very tired. A man and his daughter who were returning from the top stopped by for a chat, and reassured her further."
The man, known only as Samir, was astounded to learn that Caitlin was raising money for such an important cause at such a young age – and decided to add to the pot himself.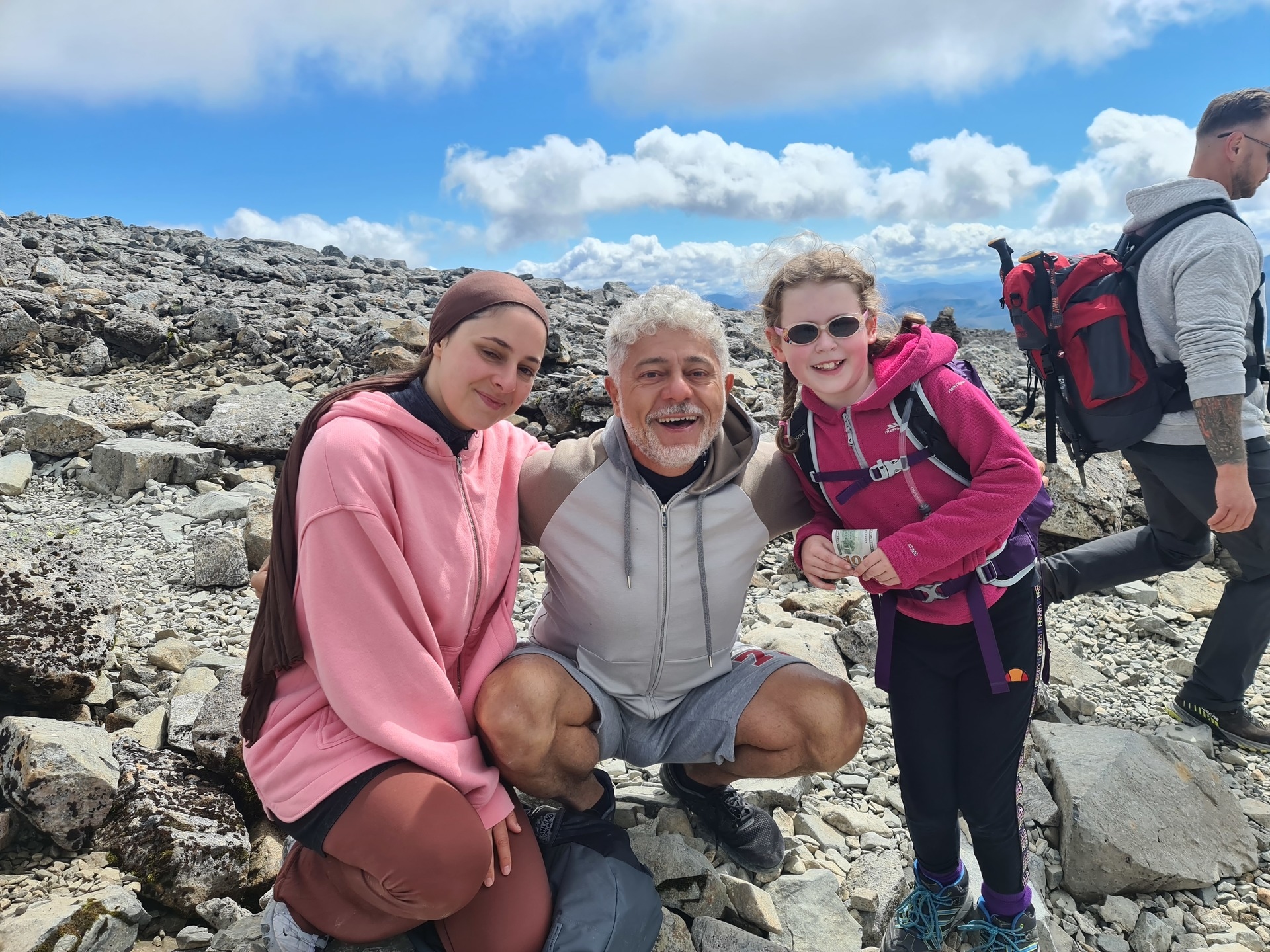 "When we had set off, we were still quite far off from our goal of £1000 – last I had checked, we were stagnant at £930, so when Samir pulled out a $100 US bill, my jaw just dropped.
"Caitlin's face was an absolute picture, and I was tearing up just in disbelief that this stranger not only took the time to reassure her, but also make such a generous donation."
After this encounter, there was no stopping Caitlin.
"She practically ran the rest of the way up. There was a bounce in her step that I hadn't seen all day, it was just the push she needed."
As the pair continued their trek up Ben Nevis, speaking excitedly about the encounter with Samir, they were approached by another hillwalker.
"She introduced herself as Kate, and once I told her what we were doing and what had just happened, she asked to give Caitlin a hug."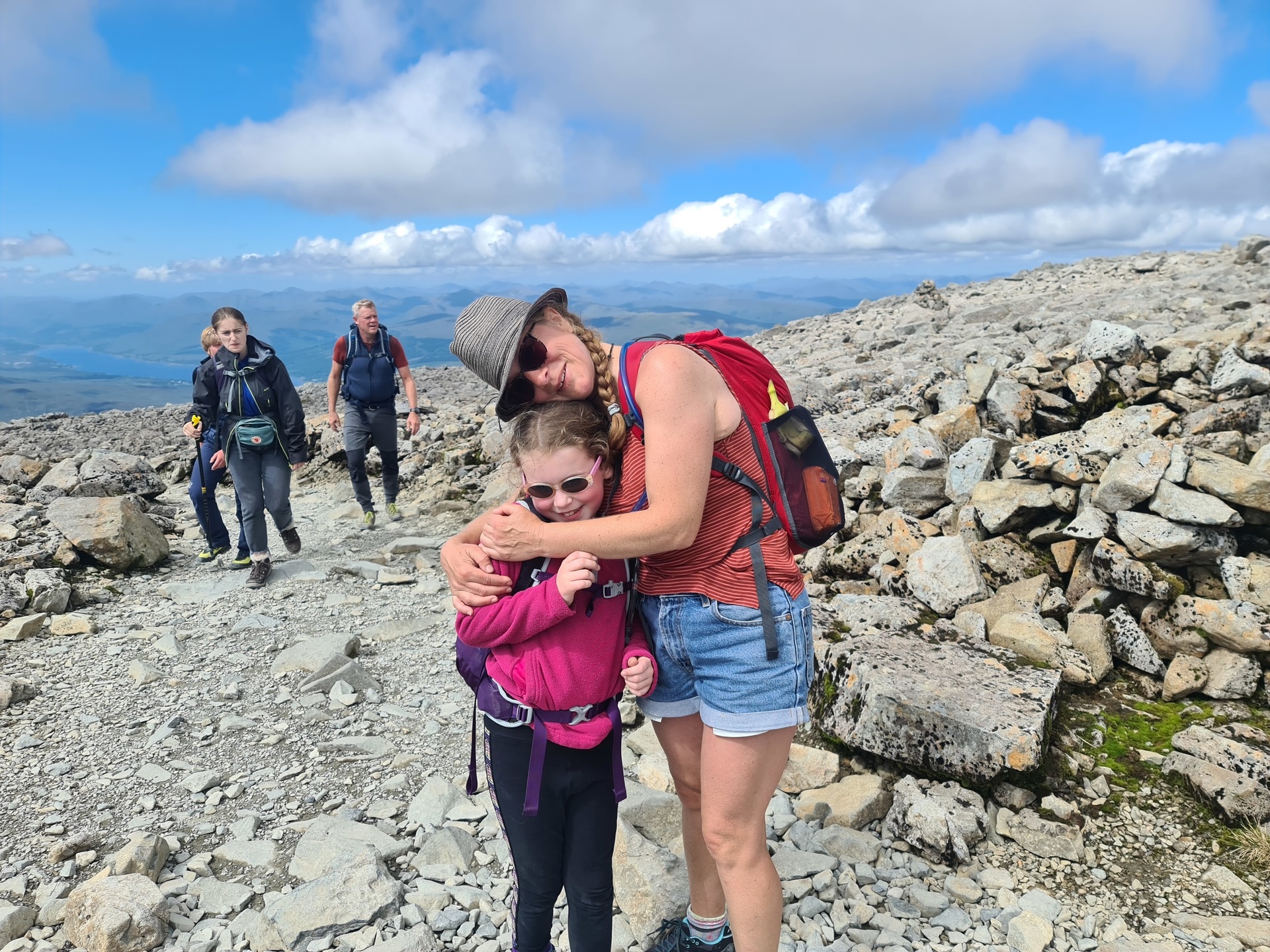 Taken aback, Clare asked why – and was met with the incredible story of Clare, who had recently been cleared of a deadly form of cancer after undergoing chemotherapy and was climbing the three big peaks – Ben Nevis, Snowdon, and Scafell Pike – to commemorate the news.
"She thanked Caitlin on behalf of everyone she was raising the money for and told her how important what she was doing was."
Ultimately, the entire climb to the top and back down ended up taking close to 11 hours, Clare said.
"We left the car at around 8am and reached back down at 7pm – so tired, but thankfully my husband and son had made the drive down to surprise us and that gave us a bit of a boost."
Caitlin is now recovering from the incredible feat – when asked by mum if she had been put off hillwalking, she said absolutely not.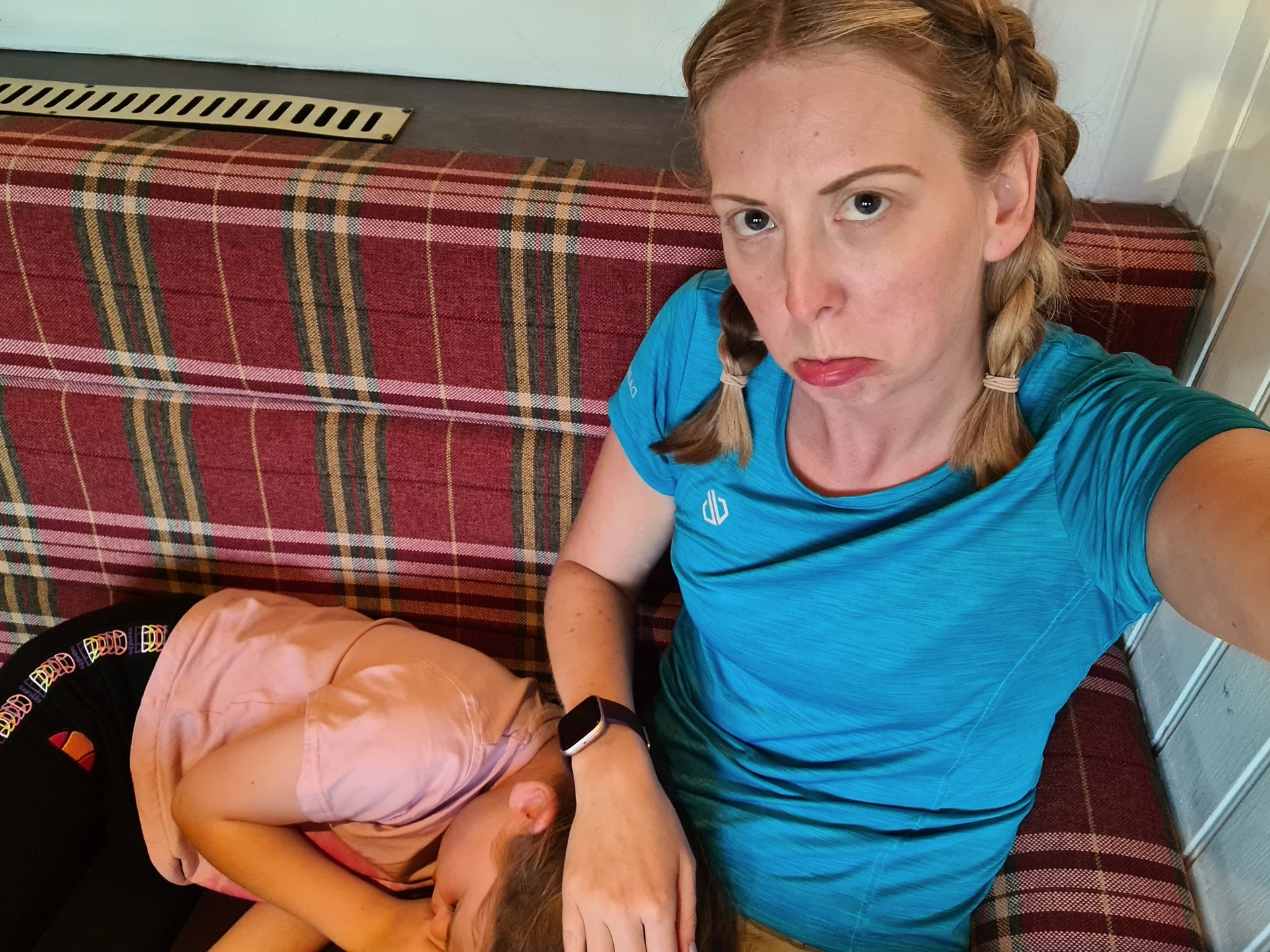 However she told her mum: "I am never, ever climbing Ben Nevis again!"
The little girl is now gearing up to donate her hair to the Trust again, alongside cooking up new and exciting ways to continue her fundraising effort.
Wendy Tarplee-Morris, founder of The Little Princess Trust, said: "I was so pleased and impressed to hear of Caitlin's incredible efforts on Ben Nevis.
"We are currently providing more free wigs to young people than ever before but we can only do this thanks to the fantastic support we receive from people like Caitlin.
"A huge thanks goes out to Caitlin – and to all who donated to raise such a sensational sum of money."