More than 100 people had to shelter overnight in a ferry terminal after a music festival was cancelled due to extreme weather.
The MV Clansman ferry was around half-an-hour out from the island of Tiree on Thursday evening when the Tiree Music Festival was cancelled due to the conditions.
The CalMac vessel was unable to berth on the island due to the severe weather and instead returned to Oban on the mainland, arriving at around 10.30pm.
With no onward public transport options available, more than 100 of the 455 passengers on board were left stranded.
They were offered shelter in the CalMac ferry terminal, which the company kept open throughout the night, while port staff arranged for the Royal Hotel Oban to bring duvets and pillows.
Robert Morrison, operations director of CalMac, said: "As soon as we were aware of the situation, the CalMac port team in Oban opened up the terminal building and staffed it throughout the night to ensure all those who were in need of shelter were provided with a safe, warm and dry place to spend the night, as no public transport options were available at that time of night.
"We estimate that between 110 and 120 people required to be accommodated in our Oban terminal building overnight.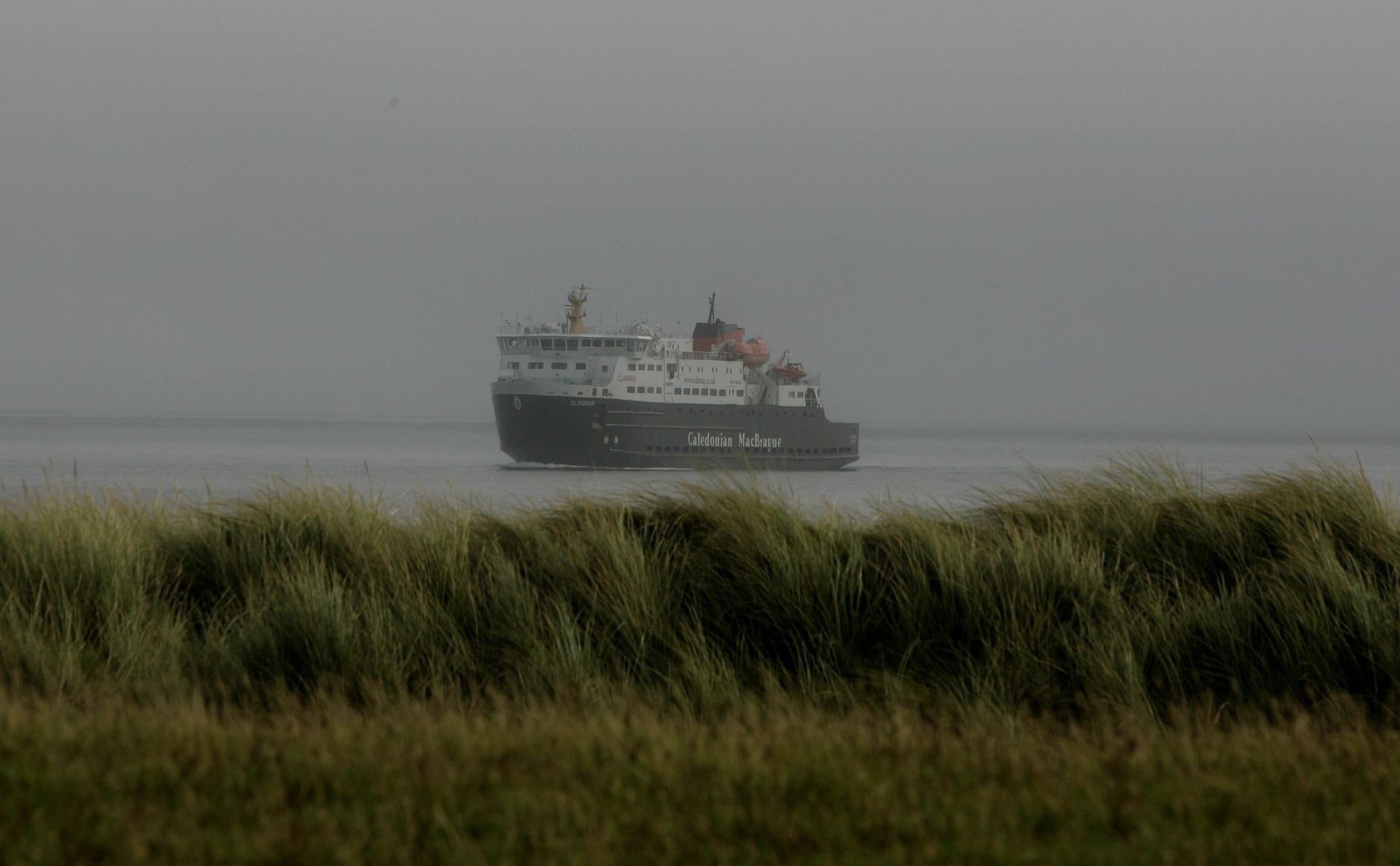 "I want to put on record our thanks to all those who assisted with a difficult situation last night and especially the crew of MV Clansman and Oban port staff, who made sure that all passengers who were caught up in the late cancellation of the Tiree Music Festival were brought safely back to Oban and made comfortable for the night in our terminal office.
"Our local port team in Tiree will assist and support all affected customers to get back to the mainland as required."
Bottled water was provided by CalMac throughout the night and refreshments and snacks were organised from a local store.
CalMac said police were also on hand to provide support.
The Tiree Music Festival had been due to run from Friday until Sunday, featuring bands including Wet Wet Wet, Tidelines and Skerryvore.
Organisers said it was "hugely disappointing" to have to cancel the event, adding they did not take the decision lightly.
In a statement on Thursday evening, they said: "Due to the extreme weather conditions we have taken the incredibly difficult but necessary decision to cancel Tree Music Festival 2023 and vacate all campers, glampers, visitors and vendors to safety.
"The safety of everyone on site is our number one priority and this decision is based on the advice of trusted partner authorities and our on-site health and safety, security, medical and event management teams following the extreme weather conditions we are facing.
"We are working extremely hard to make sure this process is safe and all-encompassing and to ensure every single person on site is relocated to safety and escorted to begin a safe journey home."