Commemorations have been taking place in Lewis to mark the centenary of the Metagama emigration.
Some 600 people left their homes in the Outer Hebrides on two ships bound for Canada in April 1923.
As the SS Metagama sailed from Lewis and the SS Marloch departed South Uist, those on board dreamed of a better life.
Events to commemorate the centenary of the event have been held in Stornoway – featuring pipe bands marching to the spot where crowds said farewell to their loved ones 100 years ago.
Schoolchildren put on performances and an exhibition in the town charts the journeys that were taken.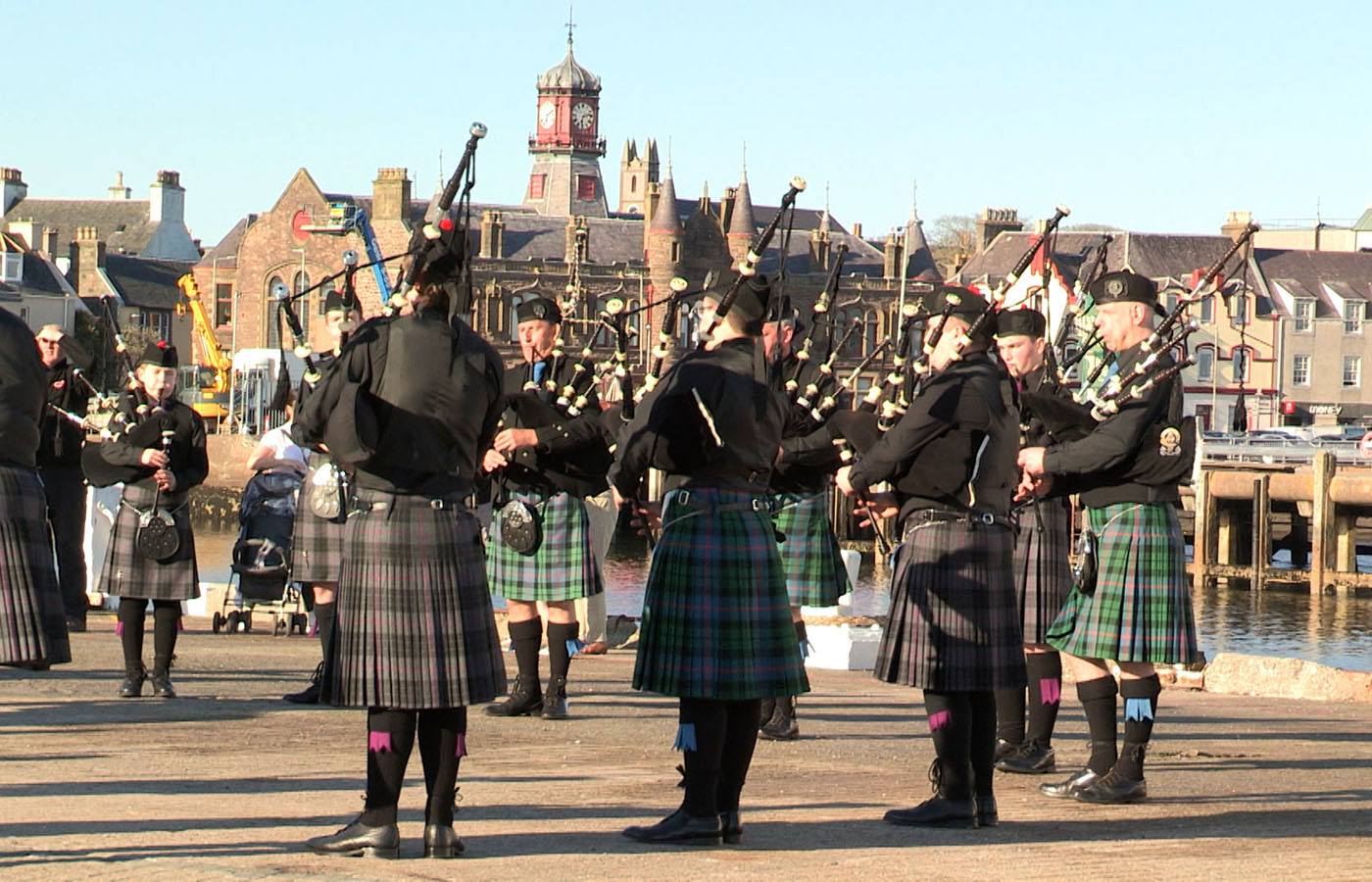 Malcolm MacDonald of the Stornoway Historical Society said that some of the people who left failed to see their hopes and dreams materialise.
"The vast majority of those on the Metagama were heading for farm work, and all but 20 of them were young men, aged around 22," he said.
"They were promised a lot, which wasn't always delivered, because we found a lot of them who went into the farms quickly left and headed across the Great Lake to Detroit where they had better pay in the Ford car factories."
One of those men was Cathy Cheslak's father, who settled in Detroit with her mother.
She returned to Stornoway for the commemoration.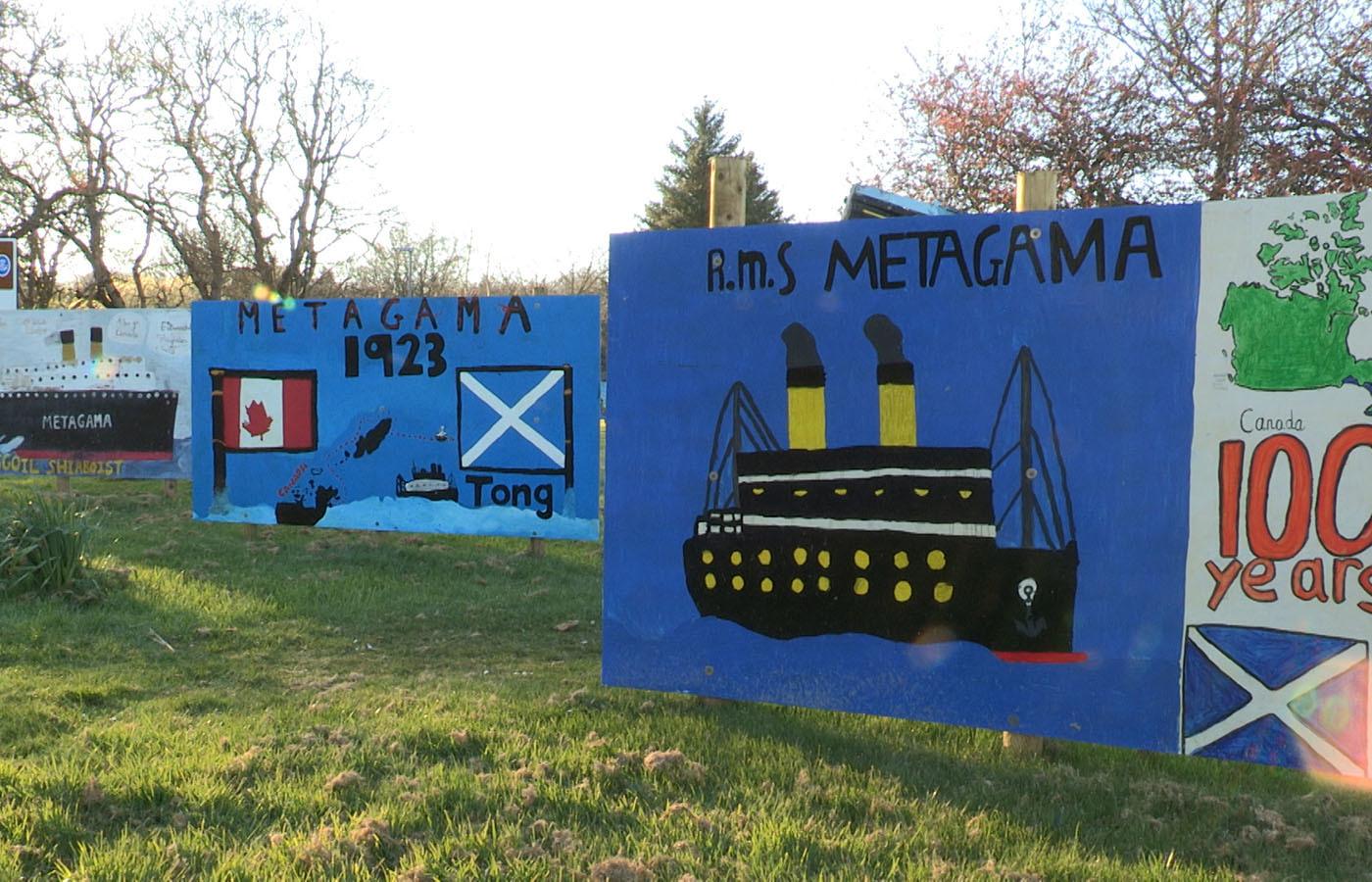 "Any time we took a trip over here, it wasn't going to Lewis, it was going home," she said.
"And when I used to step off the ferry, that ferry coming into Stornoway harbour in the evening was just the most wonderful sight.
"Our relations would be standing on the pier waiting for us – it was wonderful."
The emigration also had a profound impact on those left behind.
"It was a sad time for the islands, because the men who came back from the war had been promised land – and there was no land for them," said local historian Annie Macsween.
"It's amazing when you look at the data of the number of people who left – the effect it must have had on the community here."
In the years that followed, many more islanders would emigrate.
They included Mary Anne MacLeod, the mother of former US president Donald Trump.
Many people on Lewis continue to feel a close connection to those who left so long ago.
"It's through our history and these periods of emigration that we have these global connections," said islander Catherine Maclean.
"It's important to remember and it's important to celebrate and commemorate that and remember the people that left the islands – as they were always islanders – still islanders."
Further events are planned throughout the year.
For the descendants who hold Hebridean heritage close to their hearts, it's an experience they won't forget.
"To see these children portraying that wonderful odyssey that our parents took was very moving," said Ms Cheslak.
"It's just been wonderful – if never see Lewis again, I'll take this memory with me."
STV News is now on WhatsApp
Get all the latest news from around the country
Follow STV News
Follow STV News on WhatsApp
Scan the QR code on your mobile device for all the latest news from around the country