A stag which became tangled in plastic waste and was thought to be dead was rescued by a dog walker in mainland Scotland's most remote area.
On Friday March 3 at around 8am, Roland Haechler was walking his dogs in Sandaig, Knoydart, when he came across the stag which had become entangled in plastic strapping around its neck and antlers.
The stag was motionless when Mr Haechler discovered him, leading him to think he had died, but the animal reacted when he was touched and the dogwalker sprang into action.
"I was on my daily morning walk with the dogs when I found him, I was sure he was dead," Mr Haechler told STV News, "He was not moving a bit, just when I touched him he reacted."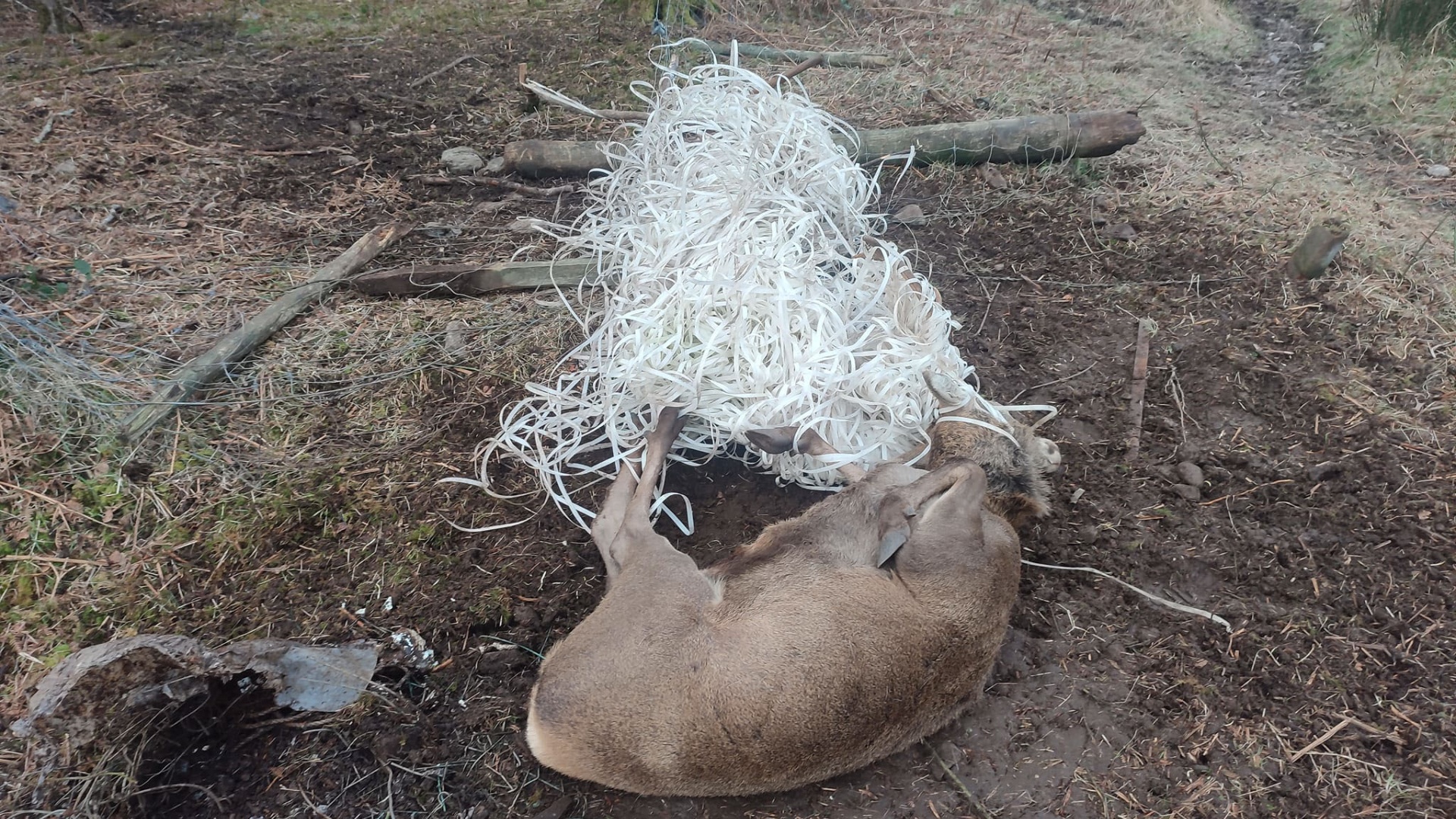 Luckily, his home was just a short walk away and he enlisted the help of his partner Bettina, with a pair of scissors to help free the stag.
It took around 20 minutes to free the animal, who was exhausted after the ordeal.
"He was not capable of running away too far," Mr Haechler said, "He was sitting for hours starting slowly to eat again.
"Hopefully he will recover from this horrible experience with human litter."
In an update to friends on Facebook about the stag rescue, Mr Haechler said that the stag now appeared to be doing better.
"He had days to recover but finally I saw him yesterday," he said, "He is more up on his feet now so fingers crossed.
"The nights are pretty cold but I think the worst is over."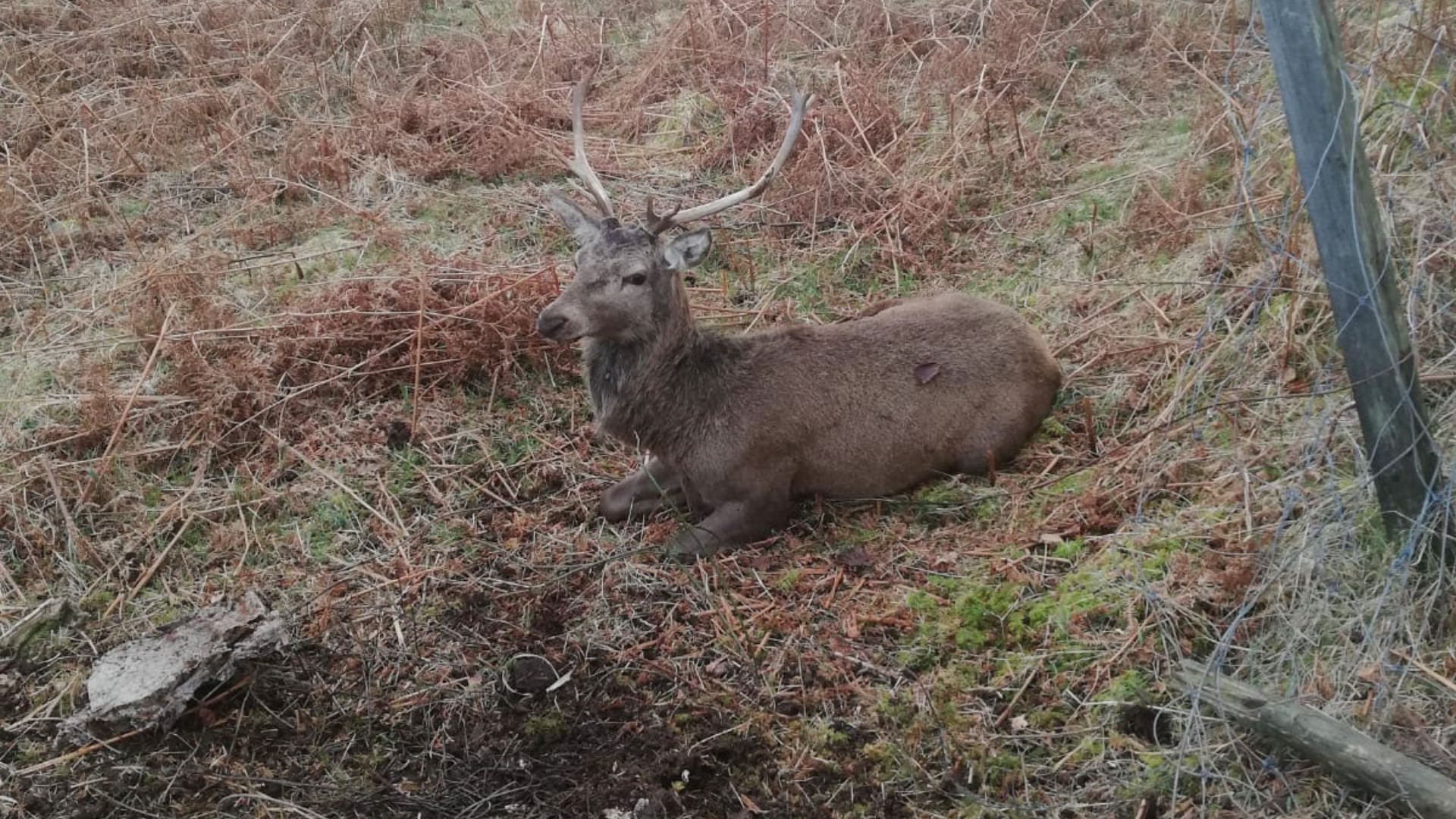 While the stag had a lucky escape, the incident involving the death of the animals from litter is not unique.
Mr Haechler shared the stag's story to warn of the danger that litter has on Scotland's wildlife.
In 2018, pictures released by Scottish National Heritage showed the devastating impact pollution is having on Scotland's deer as two from the Isle of Rum were seen to have died after their antlers became tangled in marine rope.
Months later the same year, a three-year-old red deer named Henna, which was known by the Rum Deer Research project, died on the island after getting trapped in a piece of fishing gear while foraging on a sea shore.
Scottish SPCA chief superintendent, Mike Flynn, said: "We're glad to see the stag was rescued from the strapping but unfortunately other trapped wild animals aren't always as lucky.
"Wildlife caught in discarded rubbish is at risk of passing away from injury caused by litter or even starvation if they can't free themselves.
"It is so important the public properly dispose of all litter, especially wire, rope, netting and strapping, so instances such as this don't happen.
"Anyone who discovers an injured or distressed wild animal should call our helpline immediately on 03000 999 999."