Two fishermen have released a protest song comparing the Scottish Government's proposed fishing ban to the Highland Clearances.
Angus MacPhail, founder of Celtic band Skipinnish, has teamed up with fellow fisherman and singer Donald MacNeil to record The Clearances Again.
The song rails against plans by ministers to introduce new Highly Protected Marine Areas (HPMAs) in 10% of Scottish waters.
The two men say the policy will have a devastating impact on Scotland's coastal communities.
Proponents of the zones insist they will conserve marine ecosystems while continuing to provide economic and social benefits to those in the industry.
The proposal, which is going through consultation until Monday, has been supported by conservationists but heavily criticised by many in Scotland's fishing communities.
MacPhail, a creel fisherman who lives in Barra in the Outer Hebrides, told STV News: "These areas, if they're designated, will be absolutely devastating and you'll see a loss of population in these areas akin to the Highland Clearances of the mid-1800s – and that's no exaggeration.
"Most people who fish, it's their whole lives. It's their livelihood. It's generations of knowledge that will be wiped out overnight."
During the Highland Clearances in the 18th and 19th centuries, thousands of people were forcibly evicted from their homes by landlords who wanted to create large farms. MacPhail said current island residents may also be forced to move if the zones are implemented.
Fishing, he said, not only supports vital jobs but a way of life that's hundreds of years old.
He said: "Young children, being brought up on their own island, educated in their own language, with their parents doing jobs that have been done for thousands of years, that will be wiped out overnight with the stroke of a pen from people who know absolutely nothing of the realities of life in the ocean."
The fisherman said those most impacted by the HPMAs are not being listened to.
He criticised the Bute House Agreement, the SNP-Green deal under which the policy was committed to.
"The Government didn't even have the courtesy to talk to the people this affects," he said.
"We are now in a consultation process where they're making an attempt to look as if they're asking for opinions but a decision has already been made."
The Scottish Government has yet to designate where in Scotland the zones will be.
"It's not a case of whether we are being consulted if this is a good idea, we are being consulted on whether we want to chop our foot off, chop our right hand off, chop our left leg off or chop our head off," Mr MacPhail said, "Are we gonna shut down Tiree or are we gonna shut down Barra? Who knows where will be shut down."
While a decision awaits, fishermen are being left in "limbo", according to MacPhail.
"We are all at risk," he said. "This is total disrespect. Disrespect for our history, our culture, our background and a huge disrespect for the huge amount of work that's done to look after the marine environment here."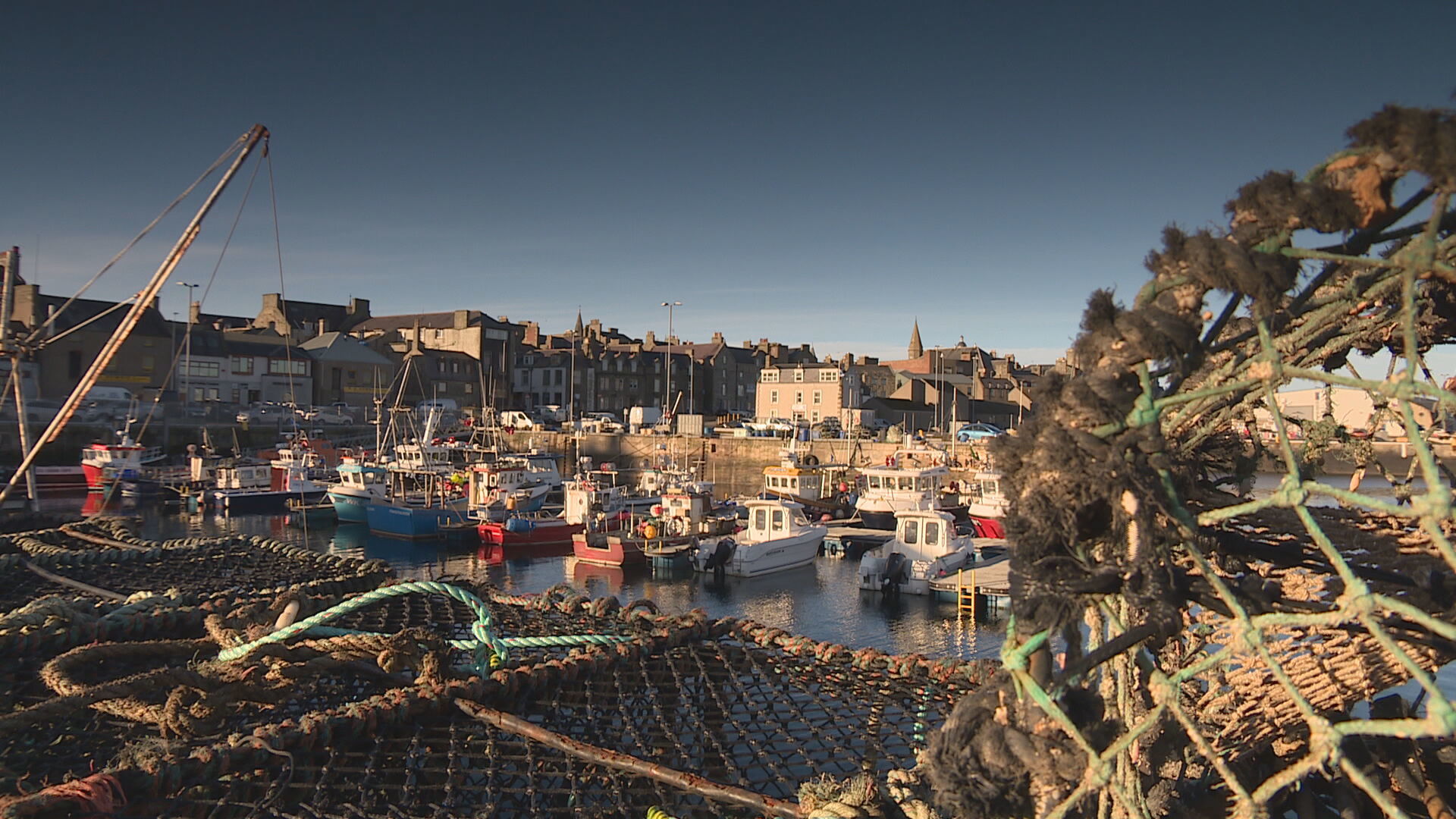 Professor Bill Austin, of the University of St Andrews' School of Geography & Sustainable Development, said the protection zones are necessary to protect marine life in Scotland.
He said: "Many of our sea areas are impacted by various activities, many of these ongoing over centuries.
"We do need protection measures but we do need to balance these with ongoing activities. Fisheries for example."
Asked about the impact the zones could have on fishing jobs, he said: "I completely understand the concerns about HPMAs and what they might do to curtail certain activities at this time.
"I think we need to see this in the round. We are facing some global challenges here, and we will also have benefits that will flow in time from these HPMAs."
The Scottish Government said it has committed to working closely with those in the fishing industry as work on HPMAS progresses.
A spokesperson said: "Scottish Ministers remain committed to supporting Scotland's fishing sector, which plays such a key role in contributing to our economic prosperity – especially in remote, rural and island communities.
"However we are equally clear that a healthy marine environment is essential to supporting the long-term sustainability of the sector that would allow key species and habitats to restore and recover.
"Scotland is not alone in recognising the need for higher levels of protection for the marine environment – the UK Government is developing proposals for Highly Protected Marine Areas and the EU is taking action to designate similar strictly protected areas through the EU Biodiversity Strategy to 2030."