Up Helly Aa has been cancelled for the second year in a row.
The much-loved festival, which attracts visitors from around the globe, celebrates Shetland's Viking heritage and is normally held in Lerwick on the last Tuesday of January each year.
Highlights include a march led by the guizer jarl, or chief guizer, culminating in a torch-lit procession and a replica longboat being set alight.
This year's event was axed as a result of the coronavirus pandemic, with 2022's scheduled to take place next January 25.
However on Friday, organisers announced that it was once again being postponed due to "continued uncertainty" over guidelines for hosting events and festivals as the fight against Covid-19 continues.
It is now set to take place on January 31, 2023.
Liam Summers, guizer jarl for the 2020 event, told STV News it was a difficult decision to make.
He said: "It was a hard one because it's a big part of our community, but in the end it's probably just come a little bit too soon.
"It's about 23 weeks to go. There's a lot of organising that goes into it.
"Really after one you probably have to start preparing for the next one, so at this point to ask all the volunteers and the squad to be ready in that time just wasn't fair.
"And I think there's still a lot of uncertainty about what the winter holds, so I think we're never going to feel confident enough to say we're willing to go ahead.
"In the end it was a unanimous decision, but yeah, it was a hard one to make."
Mr Summers said it was better to be on the "safe side" given the pandemic and to be fair to the festival and all those involved.
He added: "It just takes that pressure off and we'll make the best of it [in 2023], and I'm sure it'll be as good as it's ever been."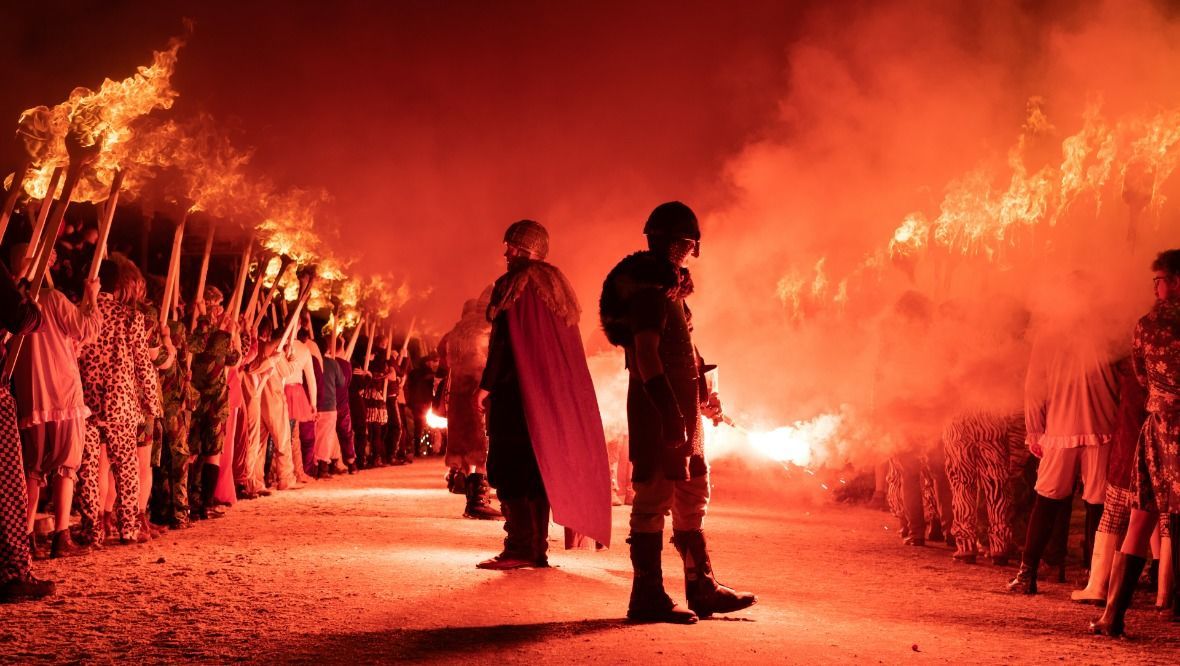 Under current Covid-19 rules, large-scale events can resume but organisers of outdoor events for more than 5000 people and indoor events for more than 2000 people have to apply for permission.
In a statement, Up Helly Aa's organising committee said: "Due to the continued uncertainty surrounding the guidelines of hosting events and festivals during the release phases of Covid-19 it has been decided to postpone the festival until January 2023.
"Up Helly Aa as an event relies on numerous factors coming together at one time to be able run smoothly and safely.
"Planning for the event takes place a full year ahead of each festival and despite the best efforts to continue organising the festival through the various restrictions that have been in place to date this year, it is clear now that despite the release of further restrictions there isn't sufficient time to run the event in its normal format.
"This will be disappointing news for many, particularly at a time when guidance is relaxing for Covid.
"Many questions remain however as to what life looks like for this type of event in the coming months and for that reason it's unfair to put the responsibility on the hundreds of volunteers it takes to organise the festival.
"It is hoped we can start planning with some confidence for the event to return in 2023."