You'll know I am weather obsessed, but my major love is snow, so I love to get out in it at any opportunity.
I fancied myself as a storm chaser in the US when I was younger, but even though we don't get the extremes they do on the other side of the Atlantic, we definitely get a good variety of conditions.
This is one of my favourite parts of my job, being able to forecast and hone in on a region where we'll see heavy snow, rain, strong winds, or even occasionally the peak of a heatwave.
It's one thing being able to forecast from the warmth of an office, but it's so exciting to be out in the elements and see the effects first-hand.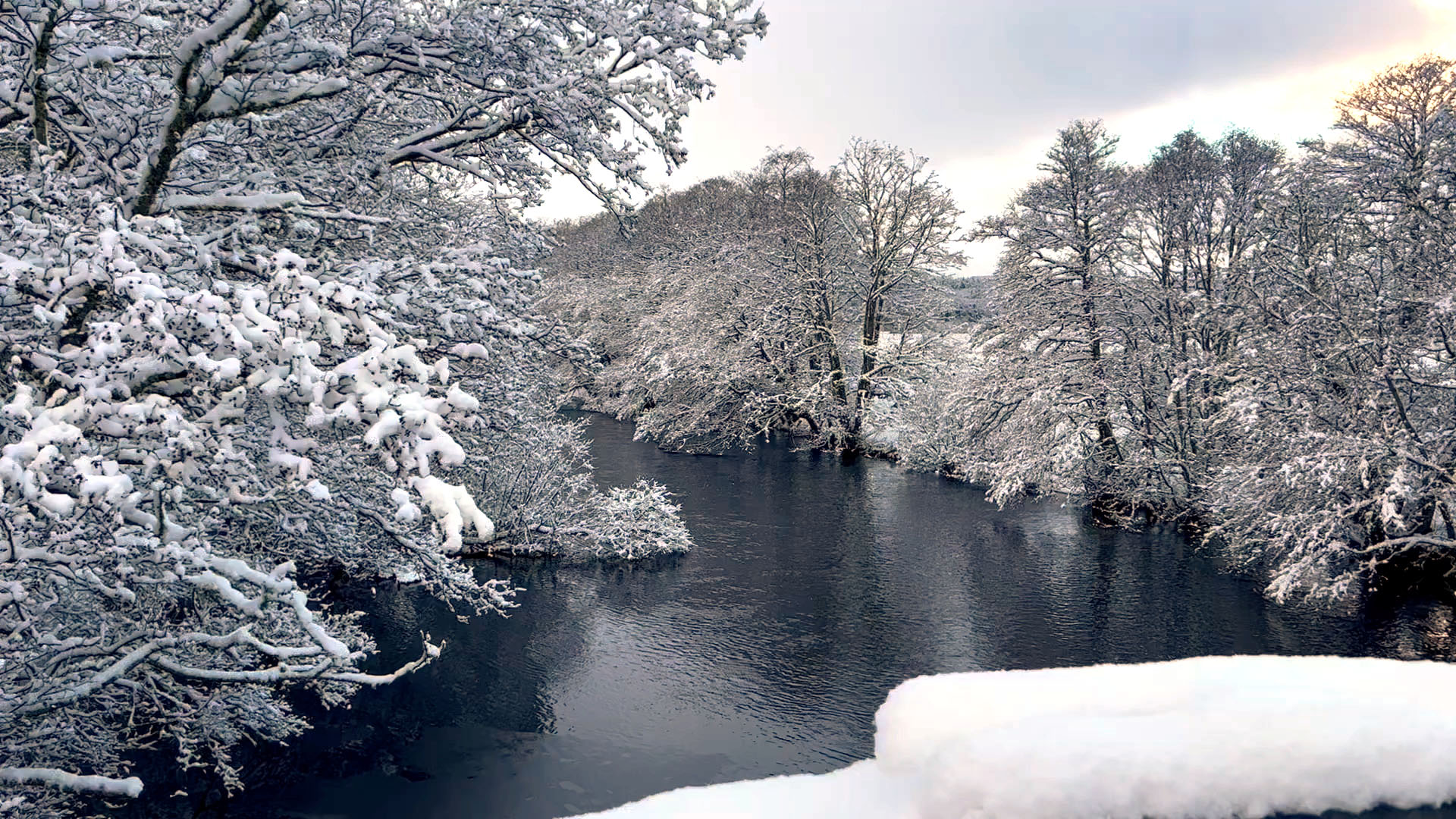 For example, when I forecast 30cm of snow, I know it's a lot, but there's nothing like struggling down a street with snow filling your boots and snow blowing in your face to know how bad it is…
So that's why I've been in Garve the last few days, a wee village between Inverness and Loch Glascarnoch in the north Highlands. Since I arrived on Sunday night, we've had about 30cm of snow fall and it's very deep and crisp and even.
I've never lost that excitement I had as a wee boy, constantly pulling the curtains back through the night to see if it's still snowing, and struggling to get back to sleep because I just want to get out in it.
As I write this at 7am on Tuesday morning, the snow is blowing past the window, and I tell you, it's like being in Scandinavia – the trees groaning with the weight of the snow and the ground just looks like one giant fluffy duvet.
Last week, I pinpointed Garve as the north westerly flow looked like it would line up perfectly with Dirrie Moor, which is a glen running from Loch Broom and Ullapool, down to Garve and Loch Glascarnoch, and it's good when that bet on a location comes off.
I'm heading to Loch Glascarnoch this morning where there is about 25-30cm of snow just now, which looks like it's the deepest snow we've had in Scotland for several years. Yes, the last few years have been pretty poor for building snowmen! The snow showers continue in the north-west Highlands today and there's going to be longer spells of snow across Orkney and Shetland.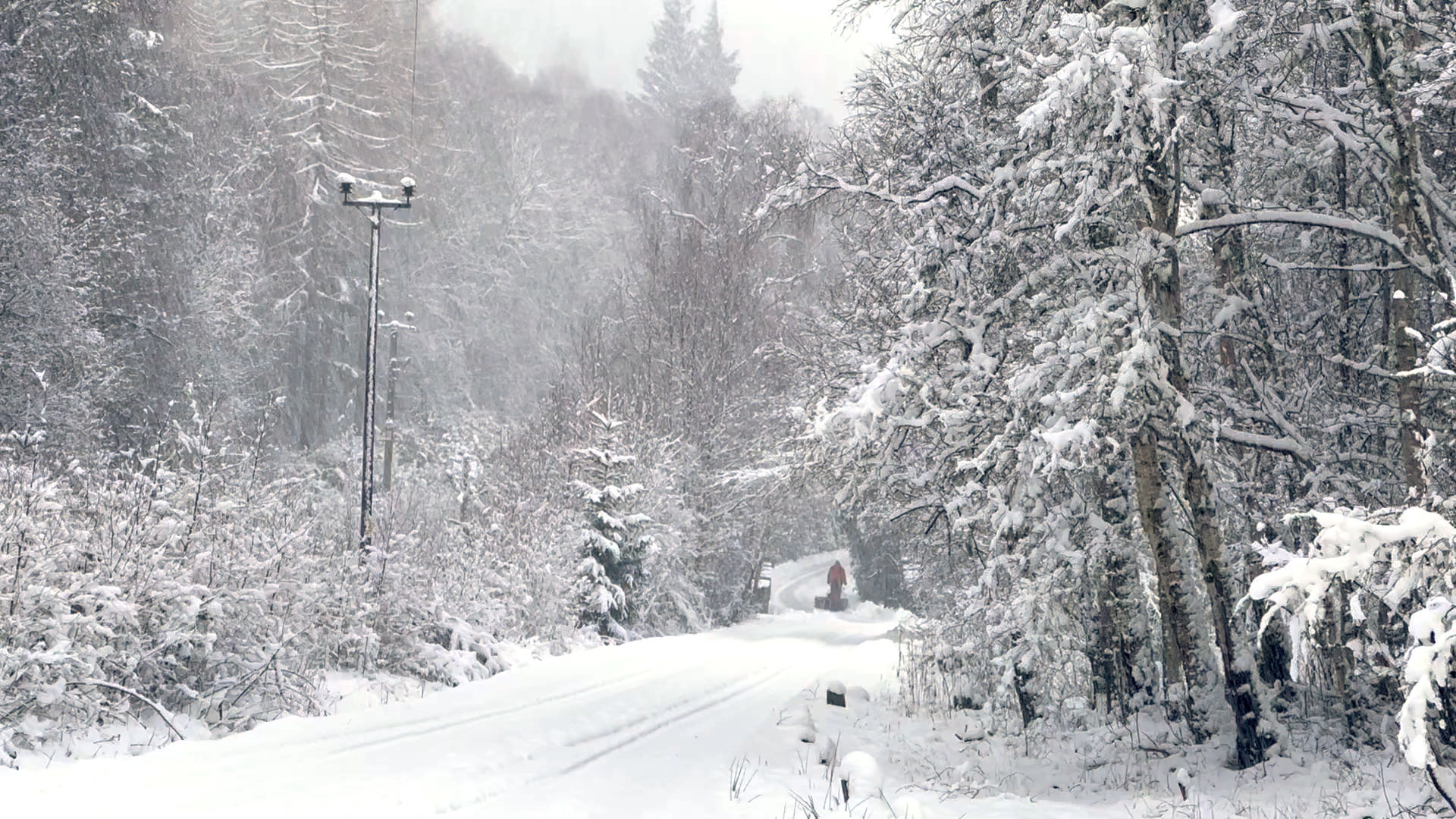 The next big weather event will be coming in this evening. The snow over the Northern Isles will come south into the east Highlands, Moray and Aberdeenshire, and not just that, strong winds too. It looks like the north-east of the country will be hit by blizzards during this evening which will lead to blowing and drifting of the snow here.
Not just that, but we could also experience thundersnow this evening, which occurs when the air is deeply unstable and we get big thunder clouds (cumulonimbus) bubbling up during snowfall. Quite a sight to see if you're ever lucky enough to experience it – the flash lights up the millions of snowflakes and the rumble is muffled by the falling flakes.
As I said above, we live in a wonderful country of variation, and that's evident this week as we go from the cold and snow just now to temperatures up to 10C this weekend, so all the snow we've got in the north of the country will be gone by Sunday, but I'm sure it will return before too long.