Warning: This article contains an image some readers may find distressing
A seal pup flown more than 300 miles to a sanctuary after a rescue centre's water filtration system broke down has died as a result of the long journey.
Cosmos, was already in poor health by the time he and the other three young animals arrived at Hillswick Wildlife Sanctuary last week.
The common seal passed away shortly afterwards, leaving bosses "devastated".
The animals were taken up north on July 26 after a Scottish SPCA rescue centre's water treatment plant broke down.
Peter Bevington of Hillswick Wildlife Sanctuary told STV News: "It was fortuitous, in a way, because it was the first time in the sanctuary's 35-year history that we didn't have any common seals popping up – so there was plenty of room at the inn for them."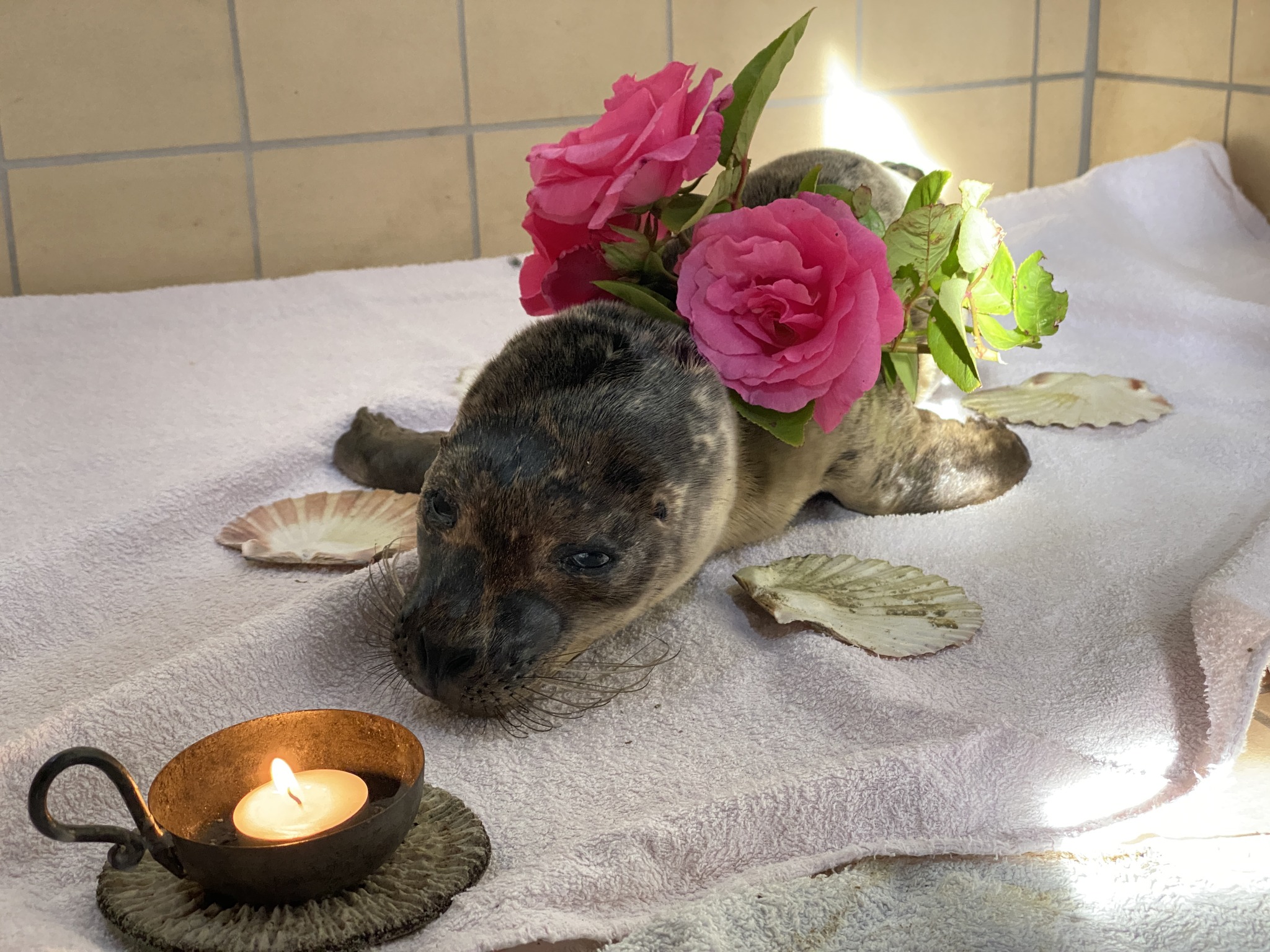 Unfortunately, the hourlong flight followed by a 60-mile drive up to the sanctuary ended up being more than Cosmos could handle.
"We were worried about the flight, but seals and have been flown before and been completely fine," said Jan Bevington. "Unfortunately this little seal wasn't okay. We're devastated."
Luckily, the other three seals also transferred alongside Cosmos seem to be doing well – the sanctuary is confident they will be able to release them into the wild when the time comes.
Fortunately, the sanctuary says that the other three seal pups – June, Raine and Blaze – all seem to be doing well and are "steadying up" after their trip.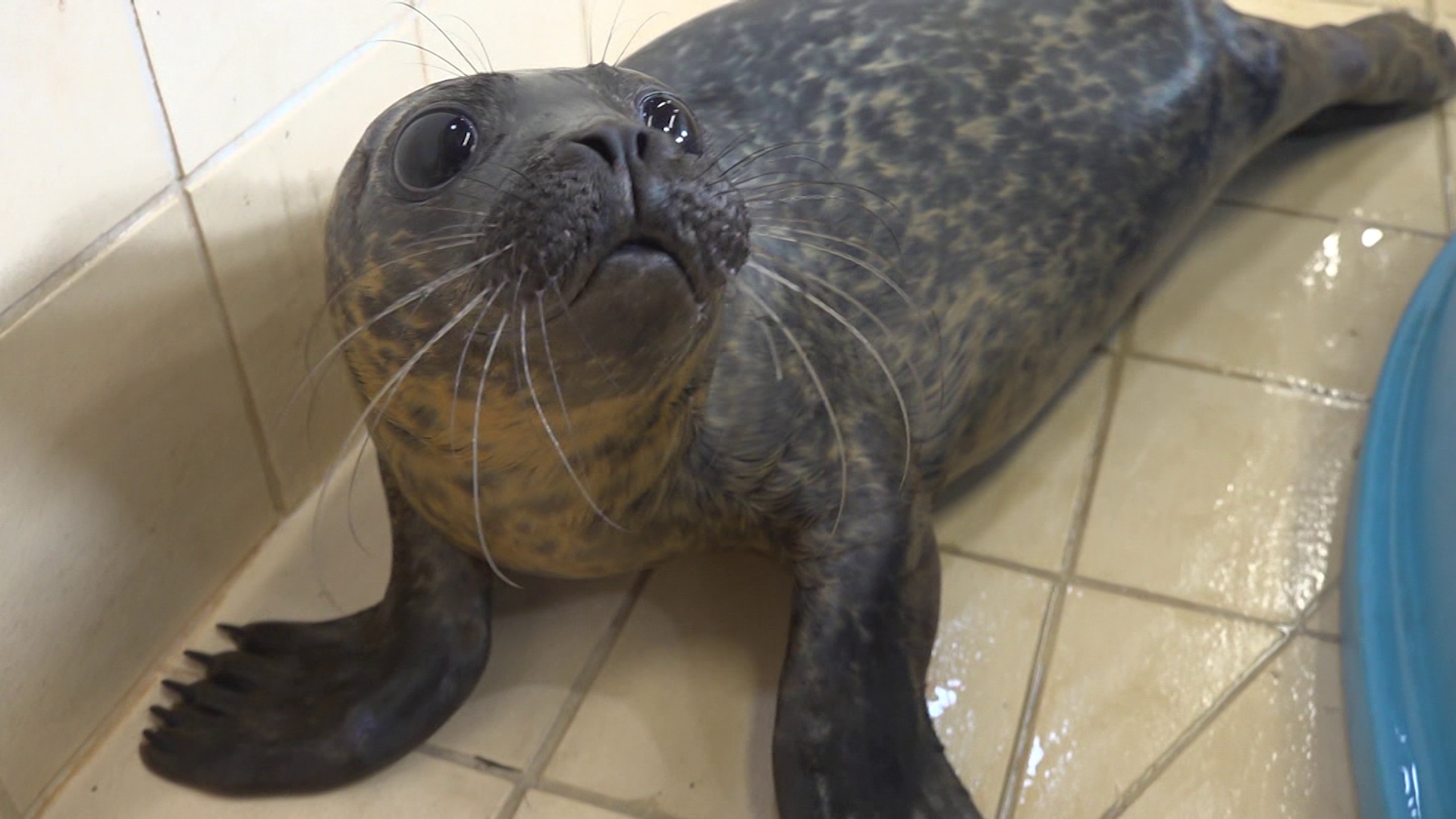 A pump fault at the National Wildlife Rescue Centre in Fishcross, Clackmannanshire, meant the facility could no longer provide the best level of care that the seals required.
The charity said it will cost more than £600,000 to replace the filtration system and urged people to donate via its website.
In a social media post, the sanctuary said: "We are very sad to say that Cosmos, one of the four common seal pups flown up to Shetland from Inverness after being transported from the Scottish SPCA National Wildlife Rescue Centre in Alloa, has passed away."
They hope to conduct a post mortem of Cosmos later this month to pinpoint his cause of death.
The post continued: "Our concern about the fragility of the common seals around our coastline continues so we are keeping our fingers well and truly crossed for these three as we keep a close eye on them around the clock."
Scottish SPCA wildlife centre manager, Chris Hogsden, said, "Due to ongoing issues with the water filtration system at our wildlife centre, we are having to find alternative rehabilitation sites for the seals in our care.
"Last week we transported four common seal pups to Hillswick Wildlife Sanctuary in Shetland, and we were saddened to hear that one of the seals passed away shortly after their arrival.
"Despite best efforts this seal could not be saved, but after the initial transfer the other three pups are beginning to settle in to their new temporary home."
STV News is now on WhatsApp
Get all the latest news from around the country
Follow STV News
Follow STV News on WhatsApp
Scan the QR code on your mobile device for all the latest news from around the country