A young seal was cut free from a 'floating death trap' of discarded fishing net.
The little marine mammal was rescued by locals after washing up on the shoreline at Wester Quarff in Shetland on Tuesday.
Bronagh Goodlad, whose dog Pudding 'sniffed out' the seal during a walk, called Ailish Parham for back-up after being unable to cut it free herself.
Ms Parham then alerted Hillswick Wildlife Sanctuary.
The charity mobilised Lerwick port controller Ryan Leith, who held the seal's head – and teeth – in a towel while Sara Leith removed the remaining net.
Fortunately, the net had not cut through the seal's skin but had rubbed away some of the fur around its neck.
The seal then made its way back to sea.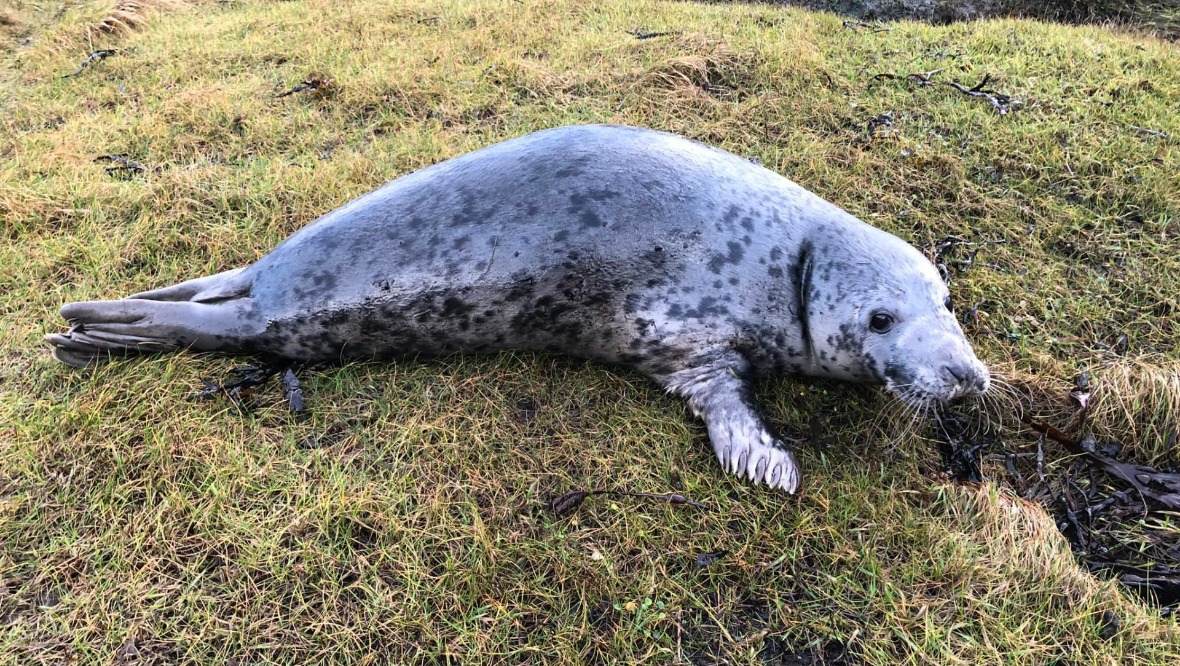 A spokesperson from Hillswick Wildlife Sanctuary said: "A very lucky selkie indeed.
"Far too many of our marine creatures are never able to free themselves from these floating death traps and suffer terribly.
"All the more reason for us all to focus our minds on keeping our shoreline as clear as possible of debris whenever we come across it.
"A huge thankyou to Ailish and Ryan for saving this young seal's life."
STV News is now on WhatsApp
Get all the latest news from around the country
Follow STV News
Follow STV News on WhatsApp
Scan the QR code on your mobile device for all the latest news from around the country