Scottish island communities will be among the first in the UK to receive their post by drone following a successful Royal Mail pilot.
Residents in the Hebrides, Orkney and Shetland islands are to be included among 50 new uncrewed aircraft (UAV) routes established by the postal service over the next three years in an effort to improve reliability in deliveries to some of the country's most isolated locations.
Twin engine UAVs, built by logistics firm Windracers, will be able to ferry up to 100kg of packages on two daily return flights – even in inclement conditions – while slashing carbon emissions from conventional methods.
It follows four successful trials over the last 18 months on the Isle of Mull and a route between Kirkwall and North Ronaldsay.
Royal Mail chief executive Simon Thompson said: "On time delivery regardless of our customers location or the weather, whilst protecting our environment is our goal.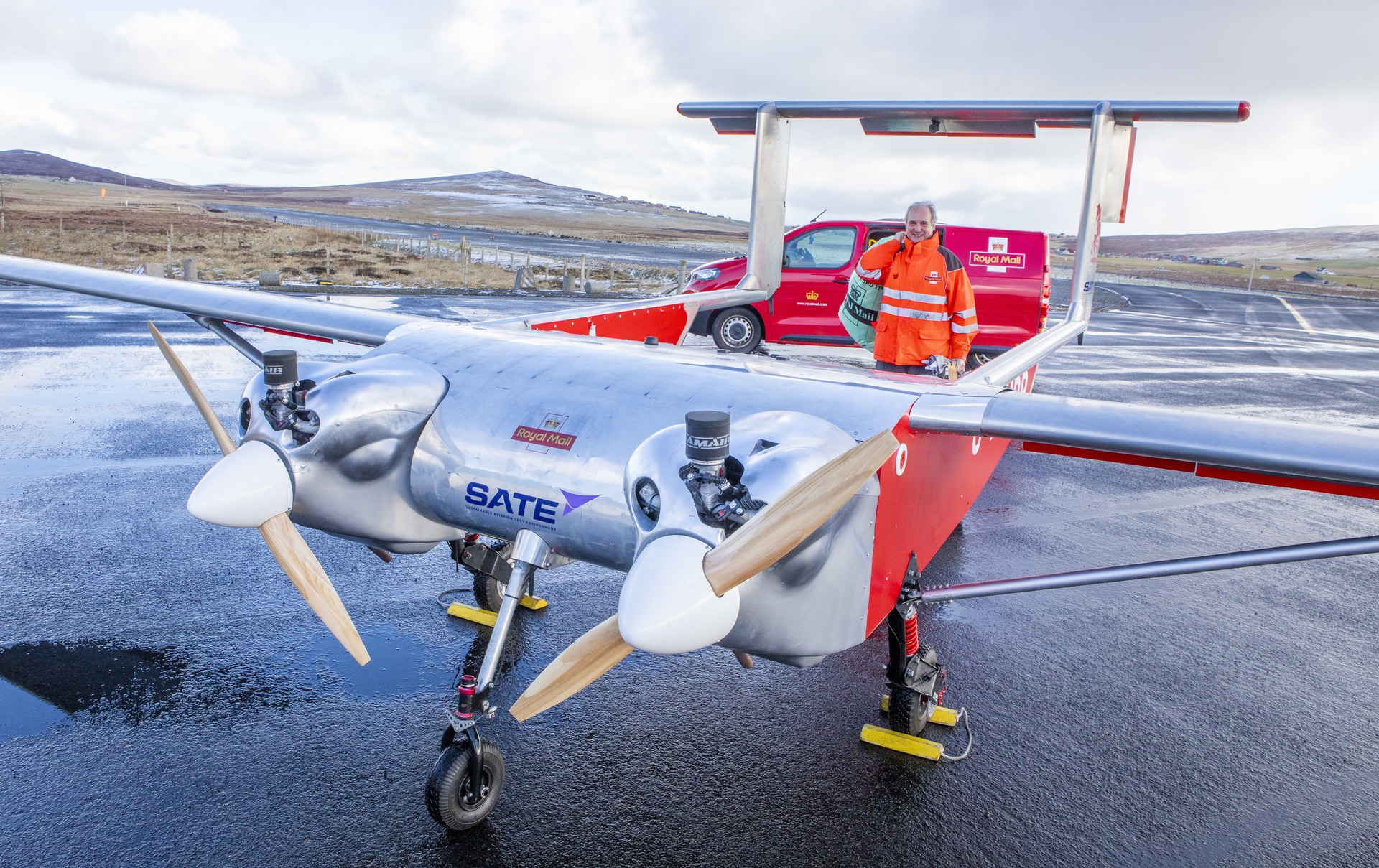 "Even though we go everywhere, Royal Mail already has the lowest CO2 emissions per parcel delivered, this initiative will help reduce our emissions even further."
Test flights for the new service saw mail delivered on a 50-mile journey between Tingwall Airport in Lerwick and Unst – Britain's most northerly inhabited island.
Around 200 drones will serve the initial line up of 50 routes, with hopes it could be expanded to a fleet of 500 UAVs serving the entire UK.
Stephen Wright, chairman at Windracers Group, said: "The middle mile of supply and logistics, especially to remote locations, has long been overlooked by the industry and is ripe for innovation.
"We've spent the last five years focused on developing the most commercially viable essential logistics drones so we're truly delighted to be working with Royal Mail on this ambitious and pioneering deployment of autonomous aircraft."