From heating homes, to growing food and the production of whisky, peat has a long history in Scotland.
It has been commercially cultivated across the country for hundreds of years, but that could be coming to an end if the government goes ahead with its plan to ban the sale of peat – a consultation on which closes on Friday.
Peatland covers a fifth of the Scottish landscape and is a vital asset in combating climate change.
"It's one of the major ways we, in terms of the land, can capture carbon," said Sarah Robinson of the Scottish Wildlife Trust.
"We've lost a habitat that's really important to Scotland."
Today more than 80% of Scotland's peatland is damaged in some way whether through draining or extraction.
The Government has committed to spend £250m on peatland restoration by 2030.
But a one metre depth of peat takes 1,000 years to form and Ms Robinson says restoration doesn't go far enough.
"[Restoring peatland] is arguably more important and more valuable to us than woodland planting," she said.
"But at the moment, to do that it's like trying to fill the bathtub with the plug out."
How does peat capture carbon?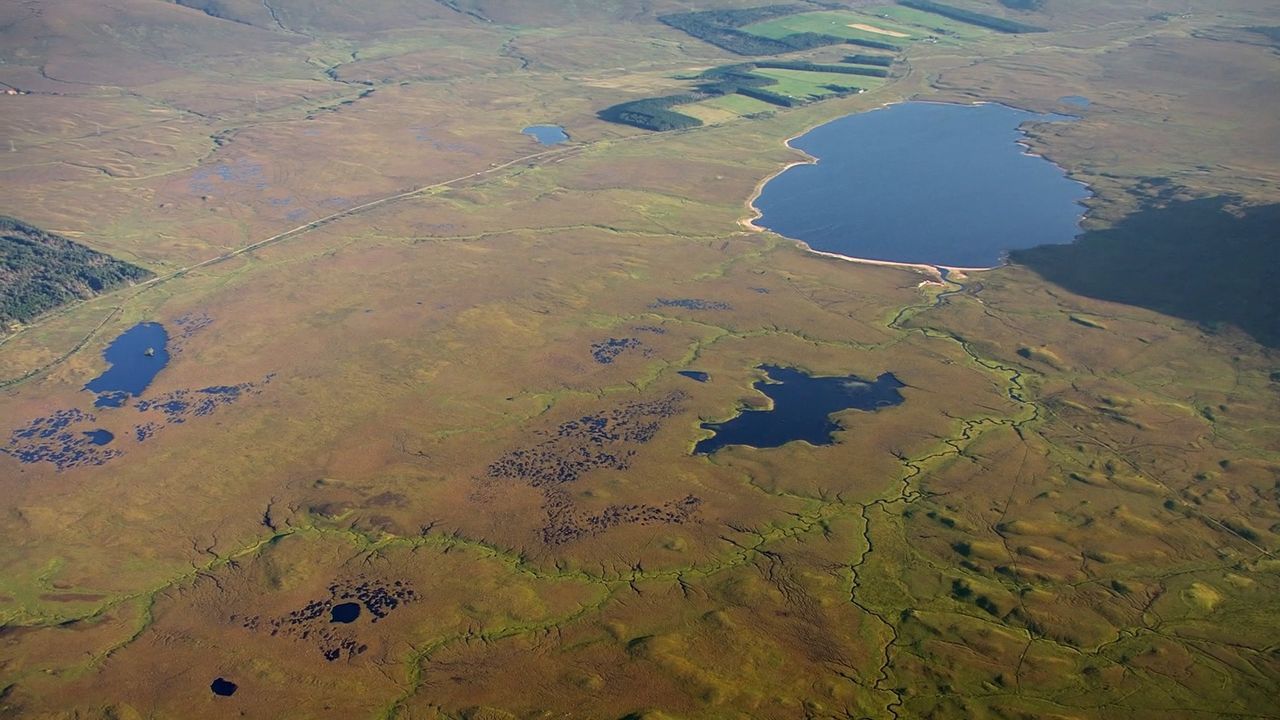 Peat forms in wetlands.
Due to the wet and acidic conditions, plants – in particular the highly absorbent Sphagnum moss – are unable to decompose, trapping carbon that would have been released into the atmosphere underground.
Scotland's peatlands currently hold 170m tonnes of carbon – the equivalent to 140 years' worth of the country's greenhouse gas emissions – and has the ability to trap it for thousands of years.
But when peat is disturbed, that carbon is released and the peat turns from climate ally to enemy.
Each year, damaged peatlands emits at least two billion tonnes of carbon dioxide worldwide.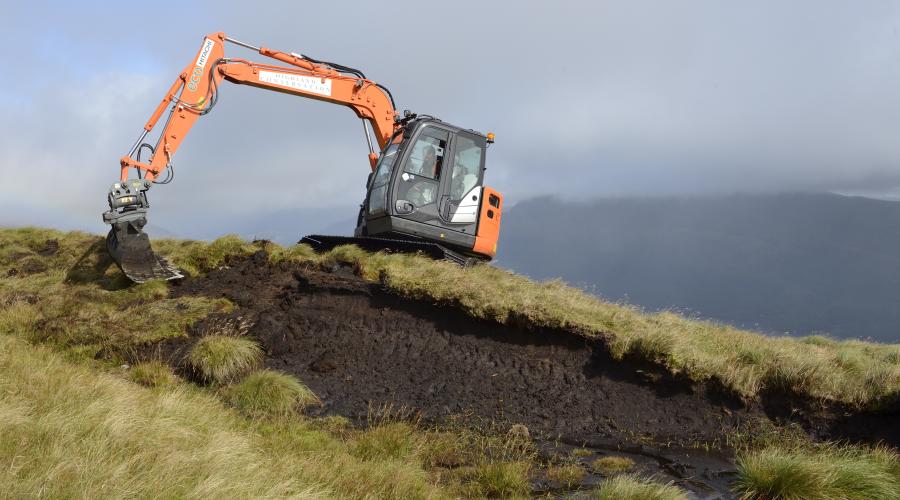 That is why both the UK and Scottish Government are formulating plans to ban its sale.
Northern Peat and Moss Limited is a fourth generation family business which has been cutting and selling peat since 1905.
Each year they produce 3,000 tonnes of peat for fuel and a further 3,000 for maltings.
"This past year with the cost of living crisis and the price of fuel, our sales have nearly doubled," said manager Lesley Craig.
"People couldn't get coal, they couldn't afford to put their central heating on, so they turned to more traditional and cheaper fuels."
But a ban would see the end of the business.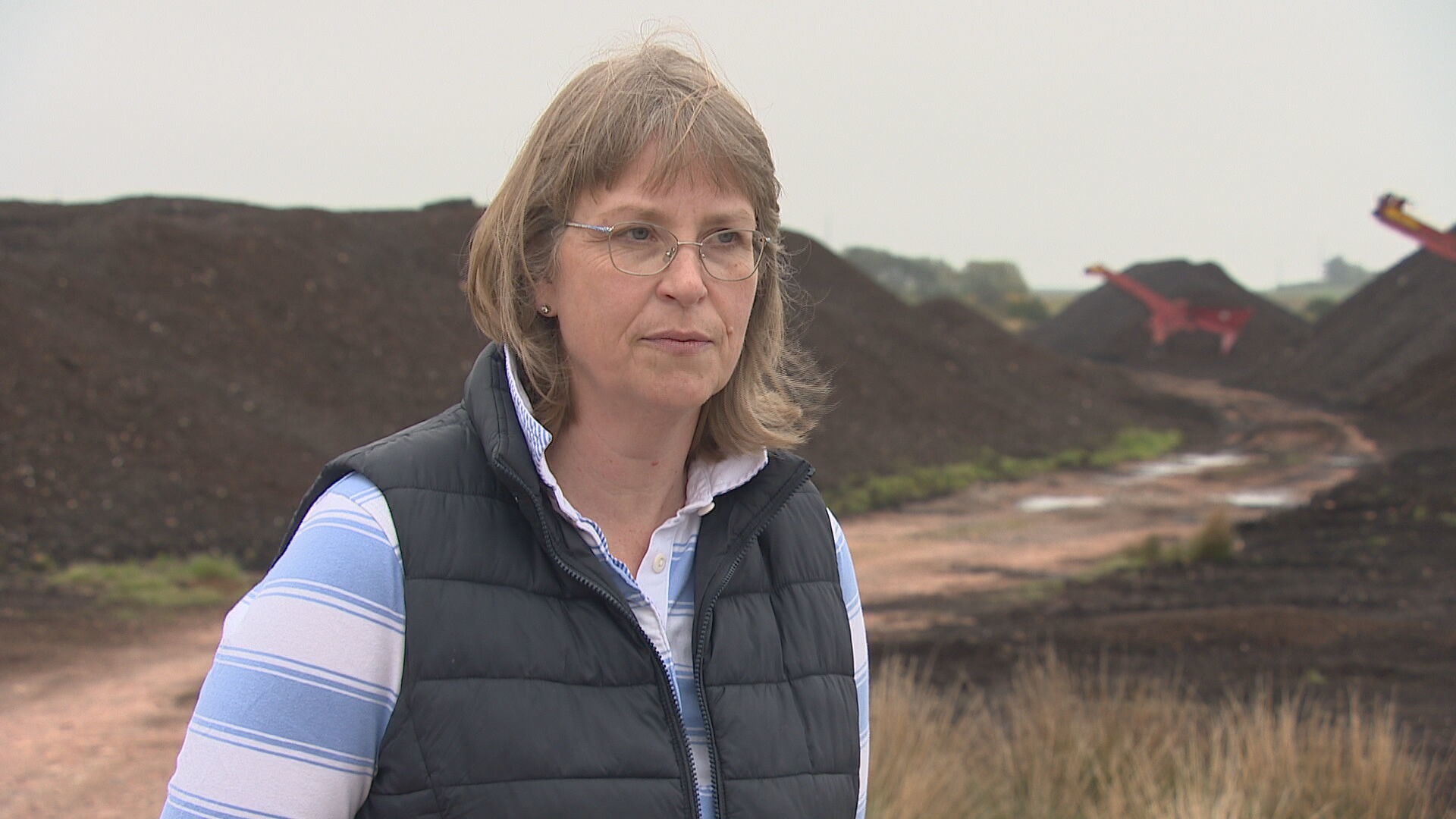 "It's very sad… Peat is all we do, we don't have another enterprise," Mrs Craig said.
"If peat sales were banned we would have to close."
The Government plans to phase out the sale of peat but the timeline of the ban has yet to be determined.
It will start with horticultural use as this is where the majority of peat in Scotland is used.
Kenneth Cox is the managing director of Glendoick Garden Centre in Perth.
He specialises in growing Rhododendrons and Azaleas, plants typically grown in peat.
"These plants have evolved to grow in peat, like the heather does on the moorlands in Scotland," Mr Cox told STV News.
"Take peat away from them and it's very difficult to find anything that they'll grow in.
"We've cut our peat percentage in the soil mix we use down to 40% and it works, once we get much below that, you start seeing deterioration."
Mr Cox added while alternatives like coconut coir had been suggested, it was not as effective and would have to be shipped from overseas, coming with a hefty carbon footprint of its own.
He said he supported the ban but hoped the government would take a 'pragmatic' approach, allowing dispensation for a limited amount of peat to be used for specific plants.
After the consultation on the proposed ban close on Friday, a Scottish Government spokesman said: "We welcome a wide range of views to this consultation to ensure that we can set dates for ending the sale of peat that are both realistic and ambitious."
STV News is now on WhatsApp
Get all the latest news from around the country
Follow STV News
Follow STV News on WhatsApp
Scan the QR code on your mobile device for all the latest news from around the country