Orkney Harbours has unveiled an ambitious £230m plan to give the island 'a cleaner and greener future'.
The Harbours Masterplan aims to improve five key sites on the mainland over the next 20 years.
Proposals include creating a £115m deep water quay at Scapa Flow – the largest natural deep-water harbour in the northern hemisphere.
Initial investment would see £115.7m spent on the Scapa project, £52.8m at Hatston Pier, £39.9m at Kirkwall Pier, £15.2m at Scapa Pier and £800,000 at Stromness.
It is hoped the scheme will be funded from the Islands Growth Deal as well as from private businesses.
Those behind the proposals said around 115 jobs could be created. In addition, there will also be a "substantial number of job opportunities" during the construction phase.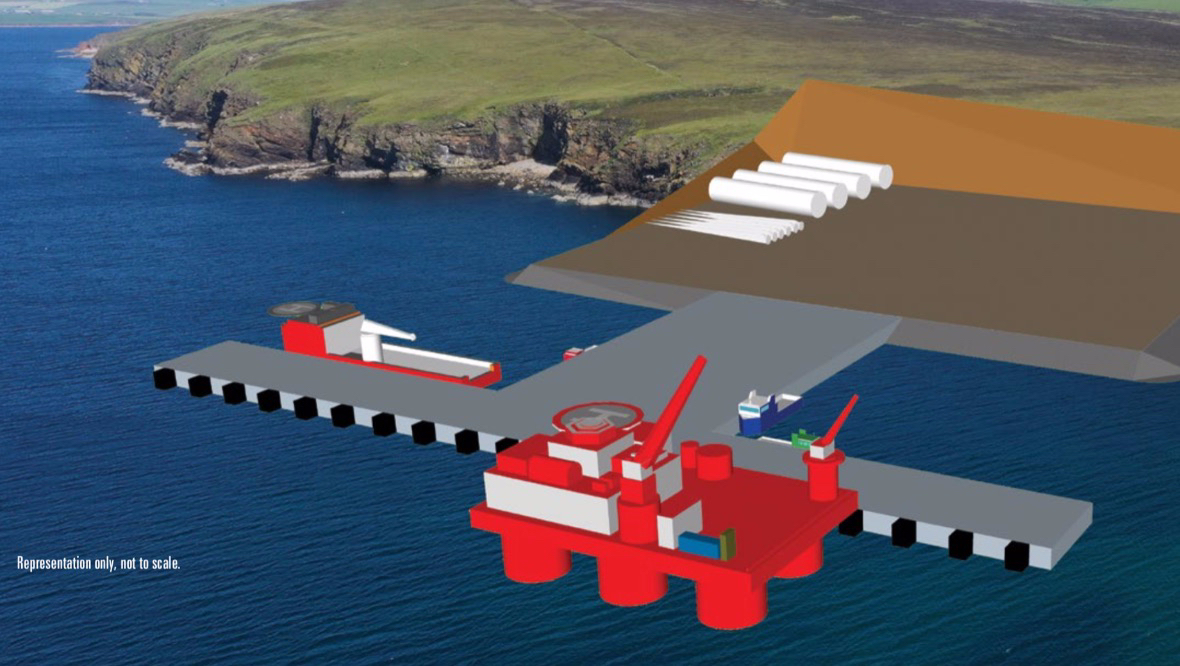 The masterplan has been designed to embrace decarbonisation and transition away from fossil fuels.
The Scapa Deep Water Quay would be a completely new development and would support low carbon fuel transition and offshore wind developments.
The development will be split into two phases.
It is hoped phase one will have construction completed on projects within five years.
Phase two will then develop the smaller harbours and piers across the archipelago.
Orkney Islands Council, the statutory harbour authority, has overall responsibility for the project.
Council leader James Stockan said: "Our vision is to build a truly sustainable business that is a core economic asset for Orkney, but also a first phase in enabling a scale of investment and logistical capability for the UK which will be of international significance.
"We believe the time is right to maximise the incredible natural assets and geography of Scapa Flow and Orkney to ensure a long-term sustainable future for our communities."