The controversial Rosebank oil field has been granted development and production consent.
The decision was announced by the North Sea Transition Authority (NSTA) on Wednesday morning.
The NSTA said consent has been given by the oil and gas regulator to owners Equinor and Ithaca Energy, following the acceptance of the Environmental Statement.
The Rosebank field lies north-west of Shetland. The development will seek to extract the largest untapped oil and gas field in the North Sea.
An NSTA spokesperson said: "We have today approved the Rosebank Field Development Plan which allows the owners to proceed with their project.
"The FDP is awarded in accordance with our published guidance and taking net zero considerations into account throughout the project's lifecycle."
Rosebank could produce 69,000 barrels of oil per day – about 8% of the UK's projected daily output between 2026 and 2030 – and could also produce 44 million cubic feet of gas every day, according to Equinor, the Norwegian firm behind the project.
Investors have claimed it could be worth more than £24bn to the economy.
First Minister Humza Yousaf previously said he was "not convinced" the development should go ahead.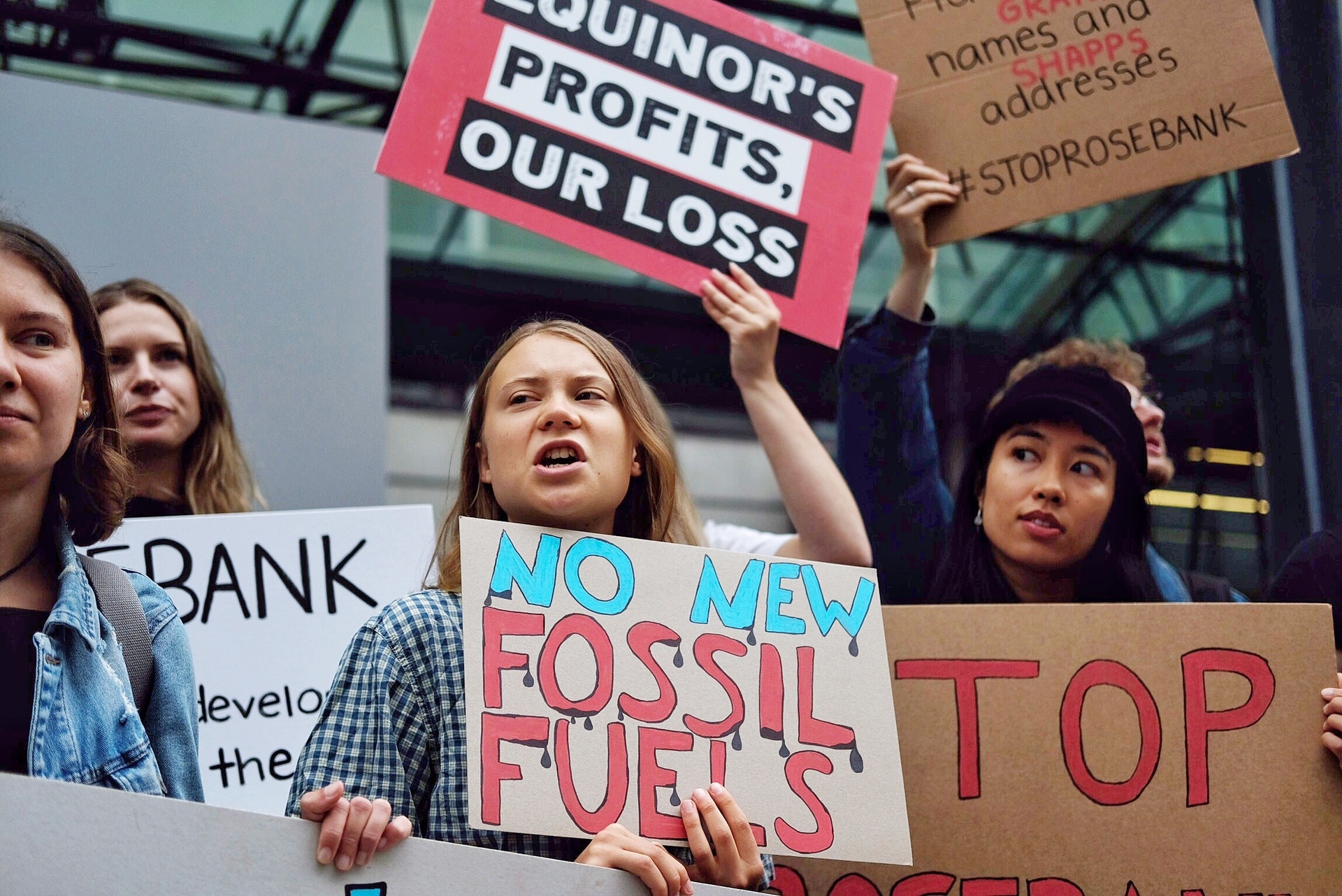 The First Minister said on Wednesday: "I'm disappointed Rosebank has been given the go-ahead. We've raised concerns that the majority of what is extracted from Rosebank will go overseas, not remain in Scotland or the UK. We're investing £500m so workers and industry transition from fossil fuels to a net zero future.
"We recognise the significant contribution the oil & gas sector makes to Scotland. However, our future is not in unlimited oil and gas extraction. It is in accelerating our just transition to renewables.
"New oil and gas fields being approved risk the pace of that transition.
"In the face of a climate catastrophe, the UK Government have dropped their green pledges & committed to approving 100 new oil and gas licences. That isn't climate leadership. It is climate denial. Scotland will remain on the right side of history & demonstrate climate leadership."
The Scottish Greens branded the plans "a climate disaster" and urged the UK government to turn the bid down.
In July, Greta Thunberg joined climate campaigners in demanding the UK Government reject the plans.
Fifty MPs and peers, from all major parties, also wrote to then energy secretary Grant Shapps to demand a rethink.
The group said Shapps should in the "strongest possible terms" block drilling at Rosebank, arguing it would be "deeply irresponsible".
The politicians said the move could produce "200m tonnes" of carbon dioxide, adding: "This is more than the combined annual CO2 emissions of all 28 low-income countries in the world."
However, the UK Government welcomed the decision, with energy security secretary Claire Coutinho stating: "We are investing on our world-leading renewable energy but, as the independent Climate Change Committee recognise, we will need oil and gas as part of that mix on the path to net zero and so it makes sense to use our own supplies from North Sea fields such as Rosebank."
She added: "The jobs and billions of pounds this is worth to our economy will enable us to have greater energy independence, making us more secure against tyrants like (Vladimir) Putin.
"We will continue to back the UK's oil and gas industry to underpin our energy security, grow our economy and help us deliver the transition to cheaper, cleaner energy."
Scottish Conservative shadow net zero, energy and transport secretary Douglas Lumsden MSP, who said: "The decision to approve Rosebank is fantastic news for the UK's energy security and for jobs in Scotland's oil and gas sector.
"As we aim to achieve net zero in the coming years, it is only right that we should focus on relying on domestic sources of production, rather than importing oil and gas from volatile sources and from dictators like Vladimir Putin.
"Not only will this be a boost to our economy, it will also help meet our environmental commitments. Expert research shows this will produce millions less in emissions.
"The green light for Rosebank shows again that it is the UK Government who are committed to North East jobs, which is in sharp contrast to the SNP-Green government and Labour wanting to turn the taps off in the North Sea.
"Only last week Humza Yousaf flew to America to tell people in New York not to invest in the sector. Humza Yousaf's position is reckless."
Former first minister Nicola Sturgeon shared the concerns of climate campaigners and the Green Party.
She wrote on X, formally Twitter: "By consuming scarce resources that could be going to renewables, it risks slowing the green transition and the jobs that come from it. That's not in interests of those who work in oil & gas – they need that transition to happen at pace."
Following the decision, Greenpeace UK climate campaigner Philip Evans said: "Rishi Sunak has proven once and for all that he puts the profits of oil companies above everyday people.
"We know that relying on fossil fuels is terrible for our energy security, the cost of living, and the climate. Our sky-high bills and recent extreme weather have shown us that.
"The ugly truth is that Sunak is pandering to vested interests, demonstrating the stranglehold the fossil fuel lobby has on Government decision making. And it's bill payers and the climate that will suffer because of it. Why else would he make such a reckless decision?"
Tessa Khan, a climate lawyer and executive director of Uplift, which helped coordinate the Stop Rosebank campaign, said: "Rosebank will do nothing to lower fuel bills or boost UK energy security.
"Most of this oil will be shipped abroad and then sold back to us at whatever price makes the oil and gas industry the most profit.
"People in the UK overwhelmingly support moving to cheaper, cleaner renewable energy.
"This government should be prioritising making sure no pensioner, or family with small children is living in a cold, damp home this winter, not handing billions in tax breaks to obscenely wealthy foreign companies.
"Rosebank is a rip off. It's another case of the Government allowing foreign companies to profit, while the costs are put on British people who worry about the world we are handing on to our children.
"There are strong grounds to believe that the way this government has come to this decision is unlawful and we will see them in court if so. We shouldn't have to fight this Government for cheap, clean energy and a liveable climate, but we will."
STV News is now on WhatsApp
Get all the latest news from around the country
Follow STV News
Follow STV News on WhatsApp
Scan the QR code on your mobile device for all the latest news from around the country