An orphaned otter who overcame her fear of water has been making a splash at a Shetland rescue centre.
Luna couldn't wait until the pool was filled up before jumping in, rolling around and playing with the water streaming in from the hose.
Footage captured the excited otter diving in to catch fish before leaping out for a well-deserved tea break.
Hillswick Wildlife Sanctuary shared the video and said: "Luna the otter cub from Whalsay turns into a lunatic when the water's switched on to fill her pool."
The otter, who arrived at the centre in January, has been making up for lost time since taking her first dip in the pool last month.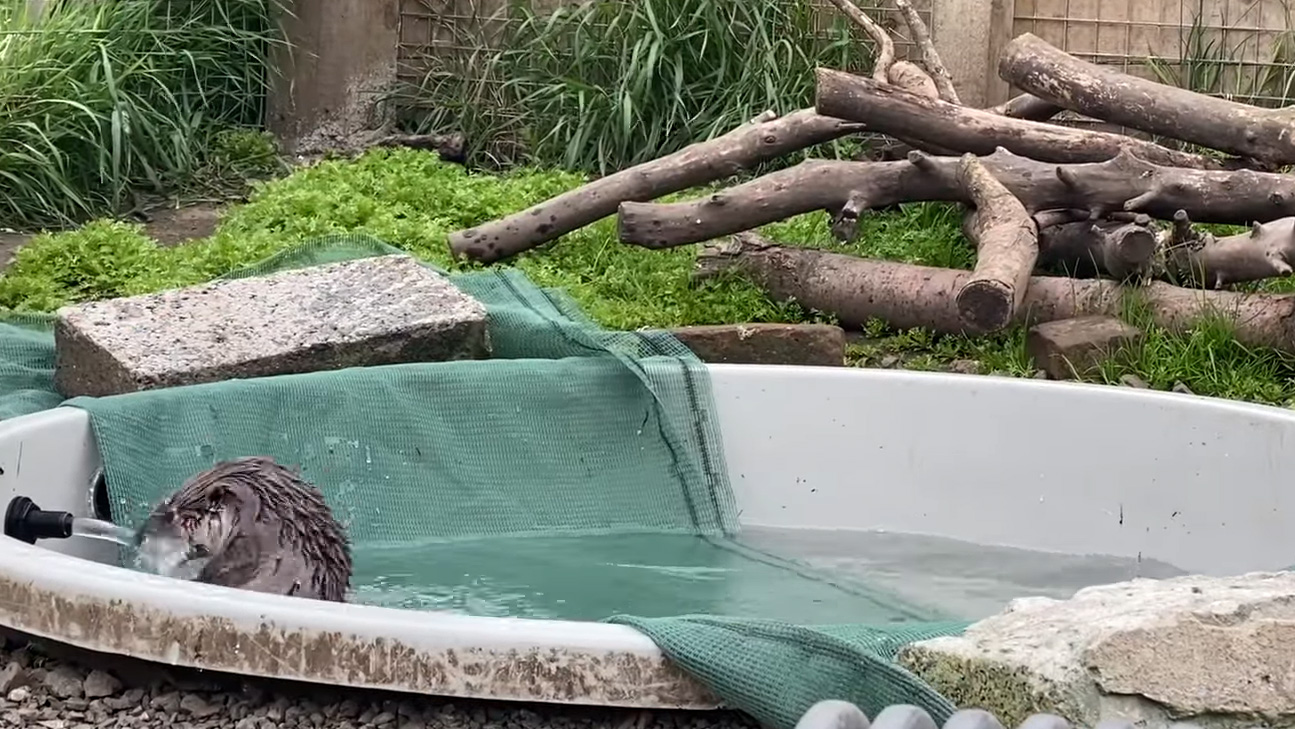 Realising the cub was bizarrely reluctant to get wet, volunteers spent months trying to help Luna to take the plunge.
The team tried balancing fish on a manhole cover, putting them in a washing up bowl and gradually lowering the feed on a stretch of material across the pool to coax Luna in.
They went outside to feed her one day and discovered she was already playing in the pool.
Volunteers described the moment as a "major breakthrough" adding: "We could not believe how reluctant she was to get wet, even though she is an otter and otters live half of their lives in the water.
"It never ceases to amaze us how each otter has their own unique character – you never know what to expect."