A mountain rescue team trekked through waist-deep snow during Storm Barra to save a hillwalker stranded in the Cairngorms.
Volunteers from Braemar MRT took around 16 hours to get the man to safety after the alarm was raised on Tuesday afternoon.
Malcolm MacIntyre, from Braemar MRT, told STV News that the man was helped to Fords of Avon Refuge on Monday by two other hillwalkers, who sought help after spending the night.
The rescuers used vehicles for as far as they could go and then set out on foot to reach the shelter.
The team eventually made it home by 6.30am on Wednesday.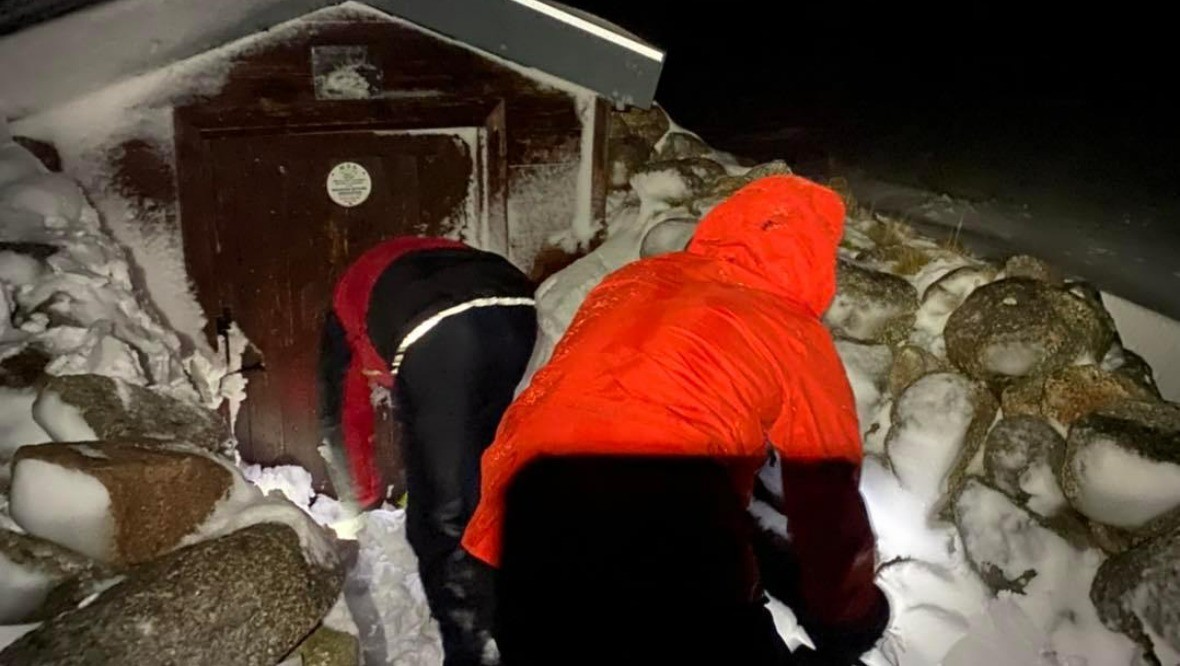 Mr MacIntyre said: "The team are understandably tired but doing fine. We train and prepare for these conditions."
Those planning to venture out into the great outdoors this winter are being urged to check the weather forecast and consider their own abilities and competence.
Mr MacIntyre added: "Be realistic in your plans and objectives, particularly at this time of year.
"Winter conditions in the Cairngorms are notorious and many people underestimate how severe it can get, or do not consider how remote the central Cairngorms are in deep snow."