A rescue effort has been launched after dozens of pilot whales were found stranded on a beach in the Western Isles.
Police Scotland has asked members of the public to stay away from Traigh Mhor beach in the North Tolsta area of the Isle of Lewis as medics attempt to save the animals.
British Divers Marine Life Rescue (BDMLR) said around 55 whales were spotted at the site, with only ten still alive.
It's not yet known how animals became stranded.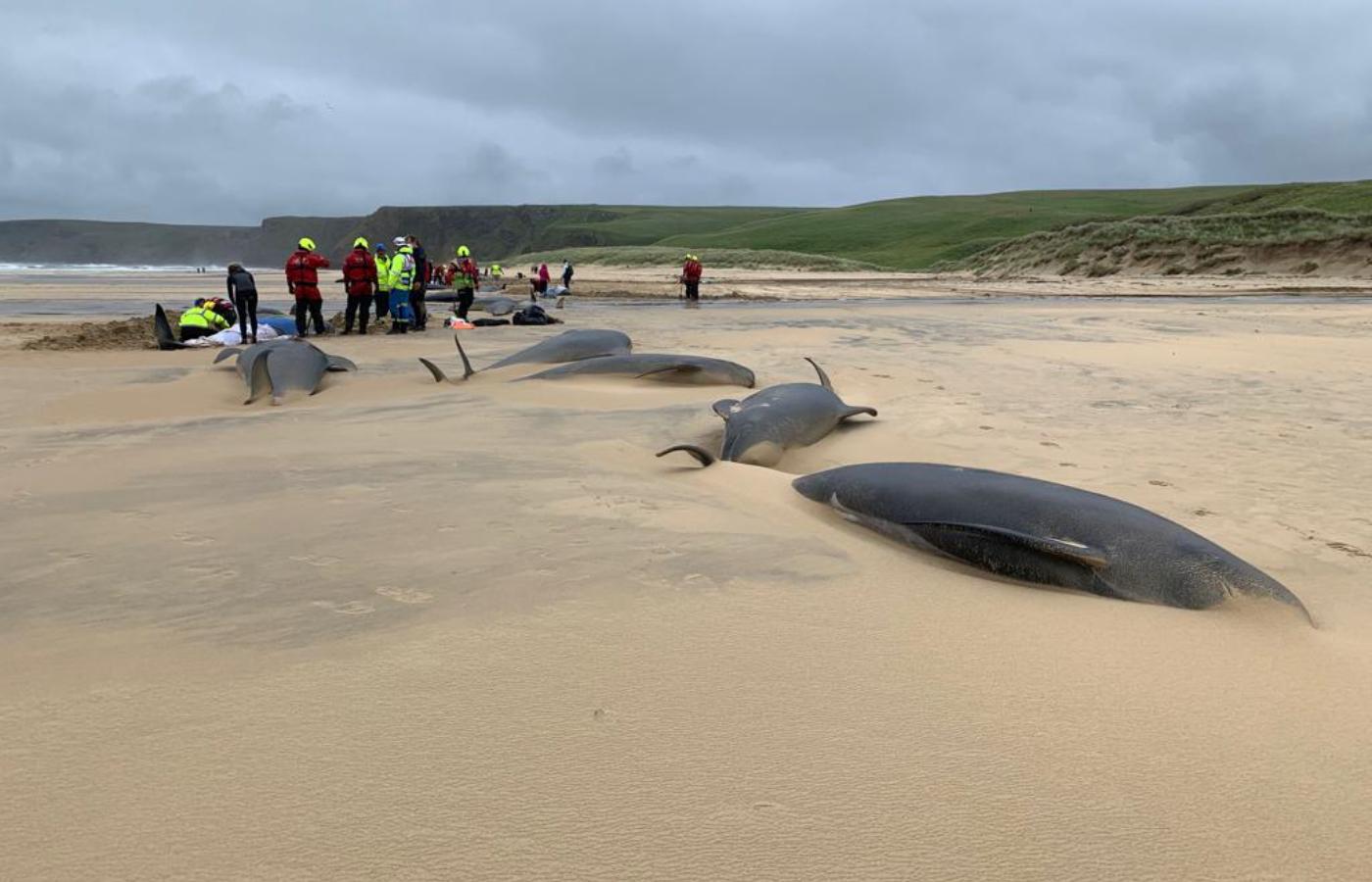 A spokesperson for BDMLR group said: "This morning at around 7am, BDMLR were alerted to a mass stranding of pilot whales on the Isle of Lewis via the police.
"Our local Marine Mammal Medics are currently administering first aid to the whales, and medics from surrounding areas are preparing their kit and organising transport to the island.
"Reports so far suggest there are around 55 animals, however the latest update from the scene indicates that only 10 are alive.
"The coastguard and Scottish Marine Animal Stranding Scheme have also been tasked to attend.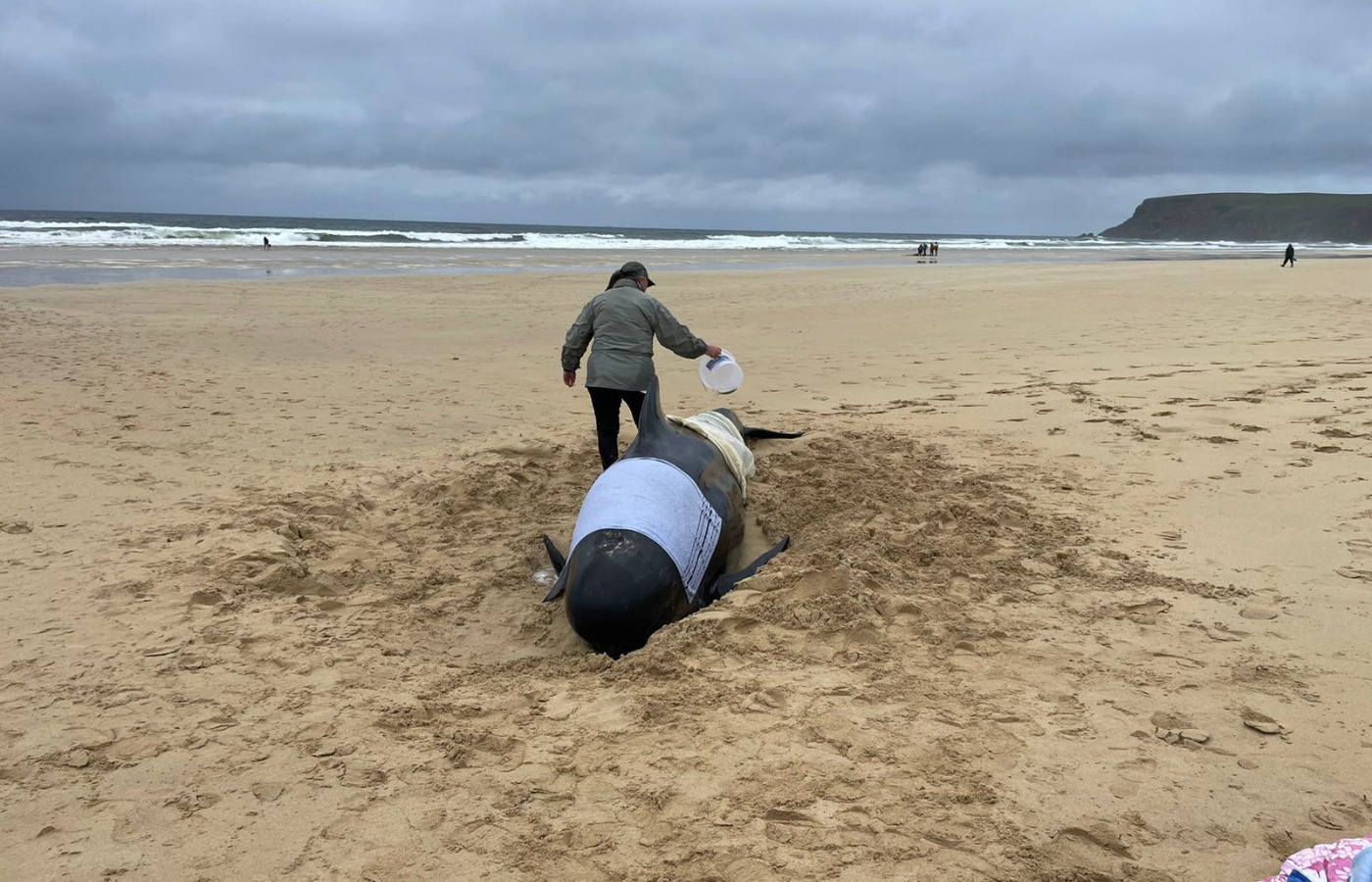 "The reason for the whales stranding is currently unknown, but pilot whales are notorious for their strong social bonds, so often when one whale gets into difficulty and strands, the rest follow leading to more of them stranding.
"We will not be reporting the location of the mass stranding until the situation is resolved.
"We advise that members of the public avoid the area to ensure that our medics and other professionals can attend easily and work efficiently so the team can assess the survivors and determine what can be done."