Renee MacRae and her three-year-old son were killed more than 45 years ago and their bodies have never been found.
William MacDowell was sentenced to 30 years in jail at the High Court at Inverness in September last year for murdering MacRae, his former lover, and their son Andrew in November 1976.
MacDowell, who had an appeal over his conviction abandoned, is now understood to have died at the age of 81.
STV News looks back at a case that has caused significant heartache to people living in the Highlands and beyond.
Who is Renee MacRae?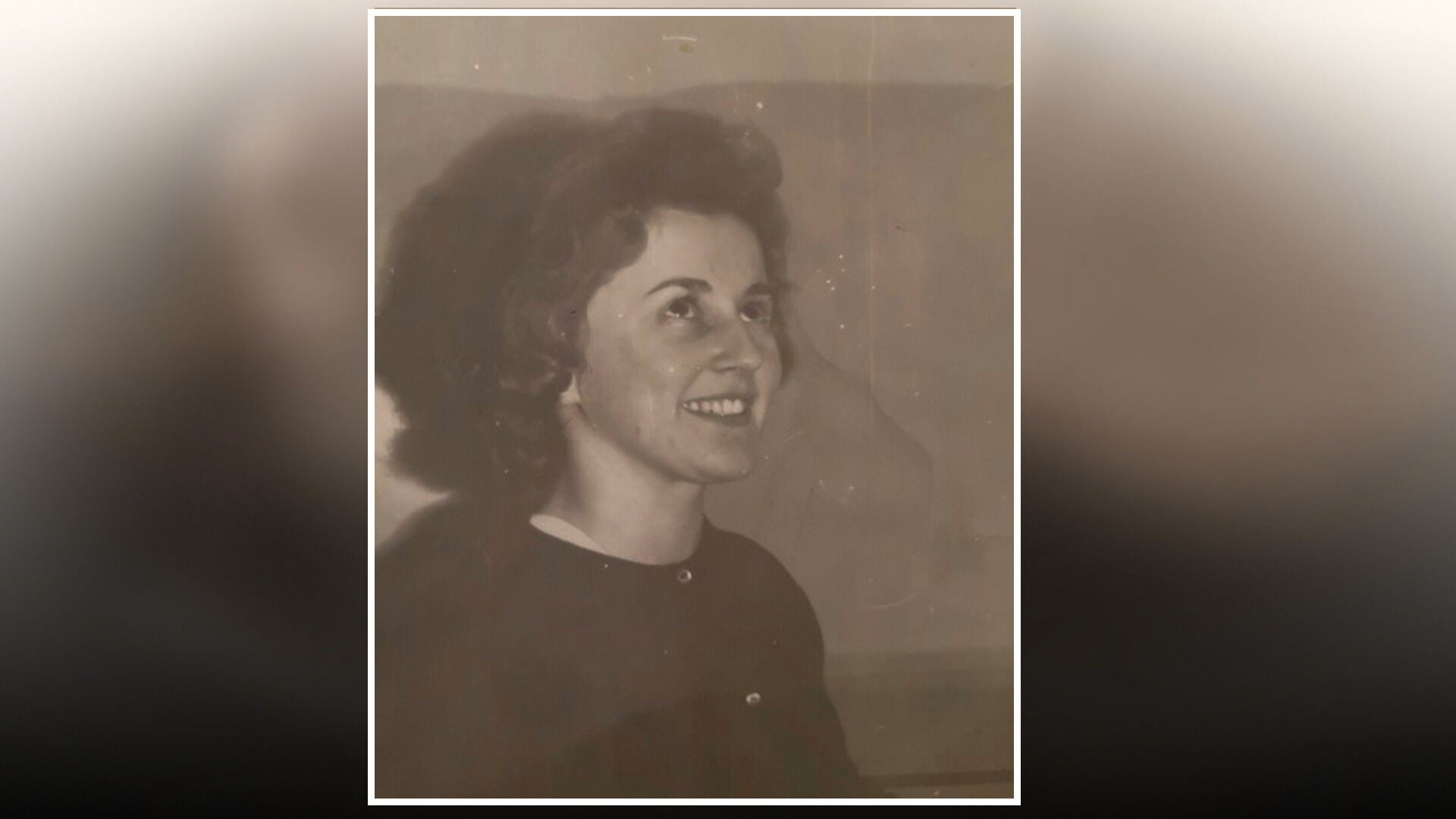 The murders of Renee MacRae and her three-year-old son Andrew was one of Scotland's most notorious unsolved cases.
Their disappearance in November 1976 stunned and shocked the Highlands and beyond, sparking one of the most intensive searches and investigations ever mounted in this country.
Mrs MacRae, who was estranged from her building contractor husband Gordon, was described as a devoted mother to Andrew and her eldest son – also named Gordon.
What happened on the night Mrs MacRae went missing?
The court heard how Mrs MacRae, 36, had been having an affair with MacDowell, her husband's married work colleague, at the time she and Andrew disappeared.
On November 12, 1976, Mrs MacRae – wearing a distinctive sheepskin coat – loaded an overnight bag and a pushchair into her car.
She told her estranged husband that she was taking Andrew to Kilmarnock, East Ayrshire, to visit her sister.
But her closest confidante, Valerie Steventon, had a different story.
She knew that Mrs MacRae had been involved in a passionate five-year affair with MacDowell, who was company secretary at her husband's business and the father of her youngest son, Andrew.
Steventon also knew Kilmarnock was not Mrs MacRae's destination on the night she went missing.
MacDowell told Mrs MacRae he had accepted a job with the oil firm Texaco in Shetland, where they could set up home together.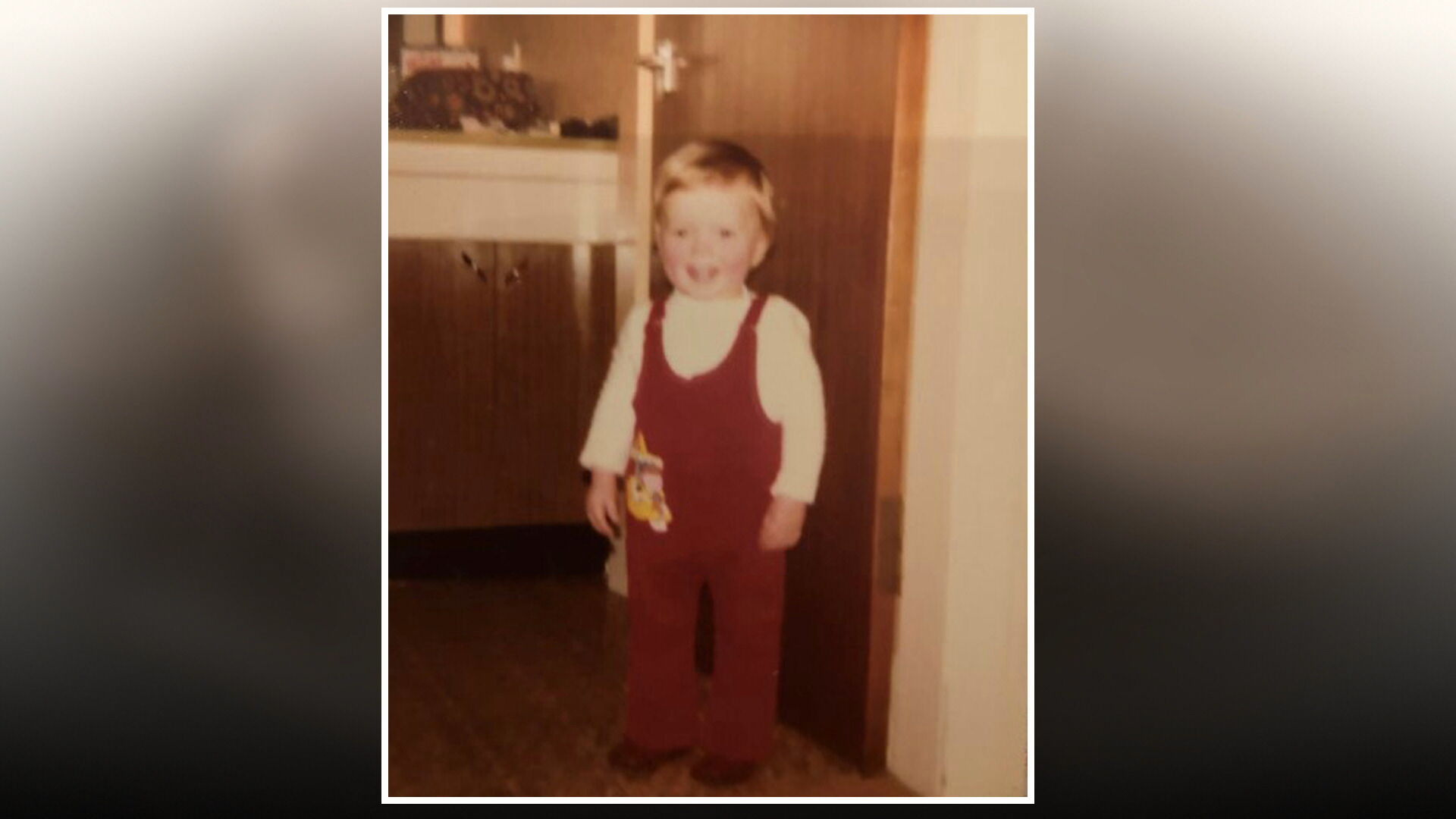 "Renee said that they were going down to Perthshire so they could take a break together before going to Shetland," Ms Steventon told the documentary Unsolved, produced by Grampian Television.
"I said to Renee 'is Andrew going to stay with us, as he had done in the past', and she said 'no, Bill wants to get to know him', which struck me as peculiar because they were going to live together in Shetland."
Their blue BMW then headed south on the A9 and was next seen parked in a layby near the Meallmore Hotel at around 8pm. Two hours later, a passing motorist reported the vehicle ablaze in a layby at Dalmagarry, six miles from Meallmore.
The police investigation sprung into action but the inquiry ran into problems from the start because officers were slow off the mark. By the time CID became involved the trail was already three days old.
The burnt-out car yielded few clues, though traces of blood matching that of Mrs MacRae and Andrew were found in the boot.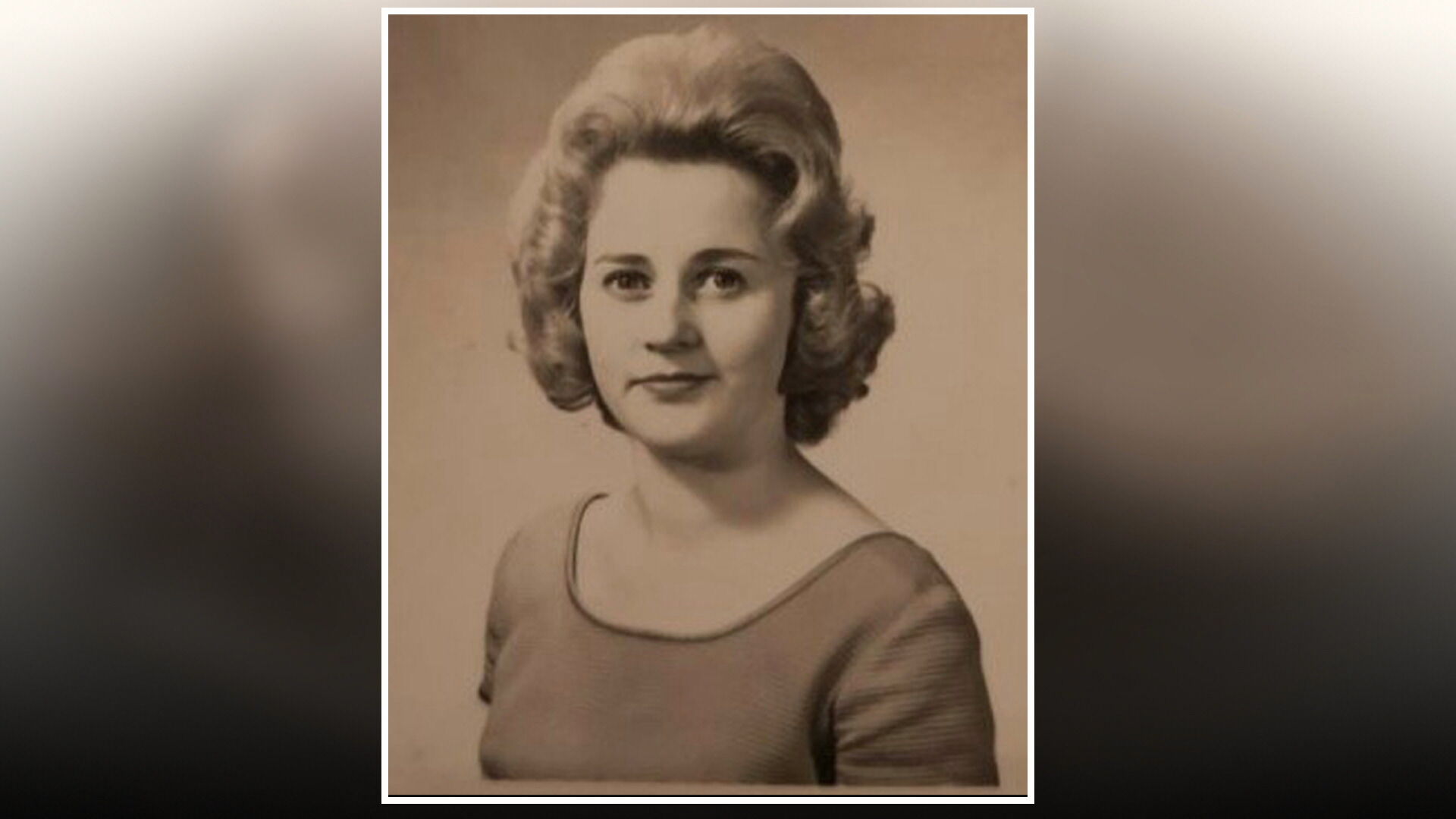 Such was the scale of the search that it became apparent from the outset that it was not a missing persons inquiry. One of the biggest hunts in Scottish criminal history was launched, covering hundreds of square miles. Aircraft with heat-seeking equipment was brought in, as well as diving units.
As the search intensified, public interest in the case grew. The police turned their attention to Renee's friends, family and acquaintances.
Meanwhile, the massive search was all in vain. The bodies were not found. An overnight bag, Mrs MacRae's sheepskin coat and a child's pushchair were also still missing.
Despite the passage of time, Mrs MacRae and Andrew have never been seen since and their bodies have never been found.
'Justice has finally been served'
In 2004 a full cold case review resulted in a month-long excavation of Dalmagarry Quarry, just yards from where Mrs MacRae's car was discovered.
The focus turned to a forensic search of nearby Leanach Quarry five years later.
In late 2019, MacDowell was arrested and charged with murdering his lover and their young son. A jury found him guilty on Thursday of the crimes in what was described as a "compelling circumstantial case".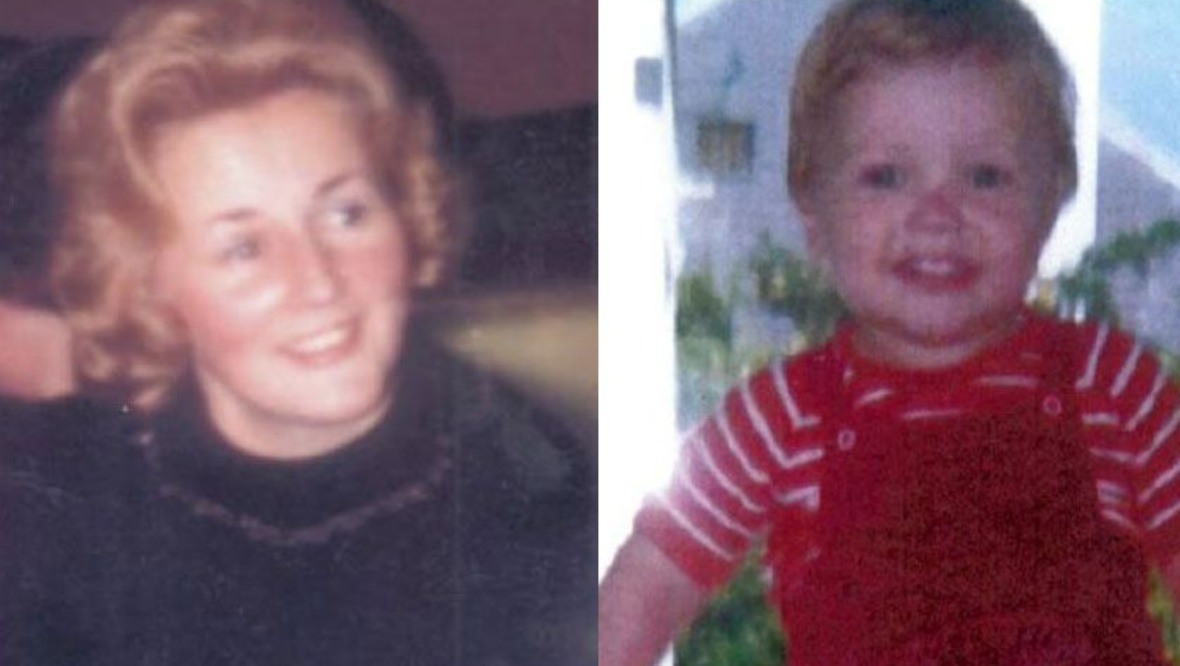 Detective chief inspector Brian Geddes said: "Renee's family and friends have waited decades for justice and I hope the outcome in the court today can provide some form of closure for them. They have carried themselves with absolute dignity throughout and they are very much in my thoughts today.
"The murders of Renee and Andrew have had a significant impact on people in Inverness and beyond for decades. It's fitting to know that despite the passing of time, justice has finally been served.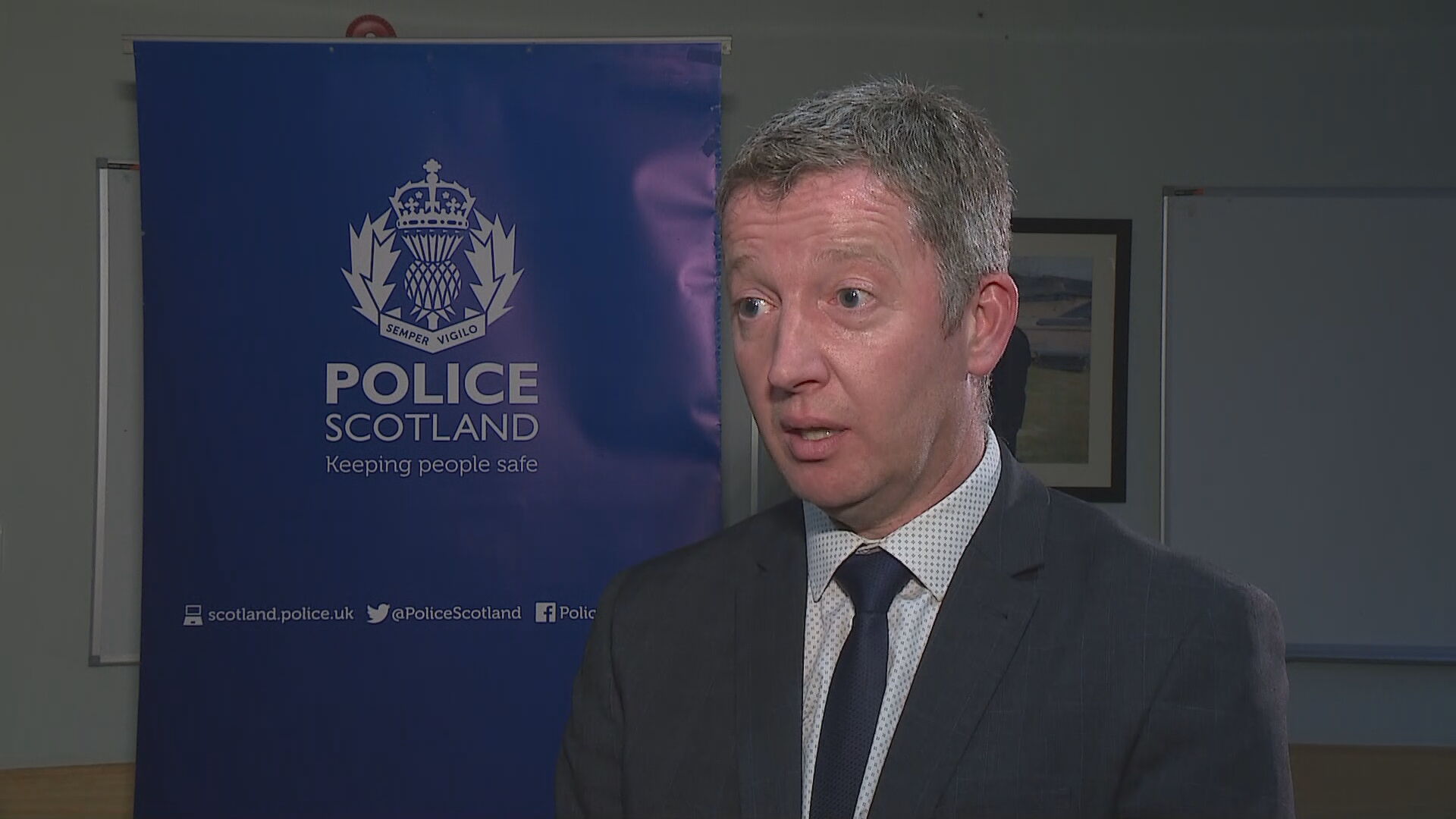 "Although justice has now been done, Renee and Andrew's bodies have not been found and I would urge anyone who may have information about where they are to come forward so they can be provided with the dignity they deserve.
"In particular, I would appeal directly to William MacDowell to speak to us and allow us to bring closure to the family."
Mrs MacRae's sister, Morag Steventon, said afterwards; "More than 45 years of the pain of losing Renee and Andrew doesn't ease.
"Not a day passes when both are not in our thoughts."
MacDowell lodged special defence of incrimination and alibi
MacDowell, of Penrith, Cumbria, denied all the charges against him.
He lodged a special defence of incrimination and alibi, part of which is that he was at the Mercury Motor Inn, Inverness, on the evening of Mrs MacRae's disappearance before going home via his work and a shop.
The court was told of MacDowell's wife Rosemary, who gave evidence in the trial, who backed up his alibi that he was home by 8.30pm.
But, the jury was told, in one statement she said her husband did not get home until cowboy programme The Quest had finished, which their two daughters were watching.
According to television guides this ended at 10.15pm, the court has been told, and Mr Prentice said it "undermines the alibi".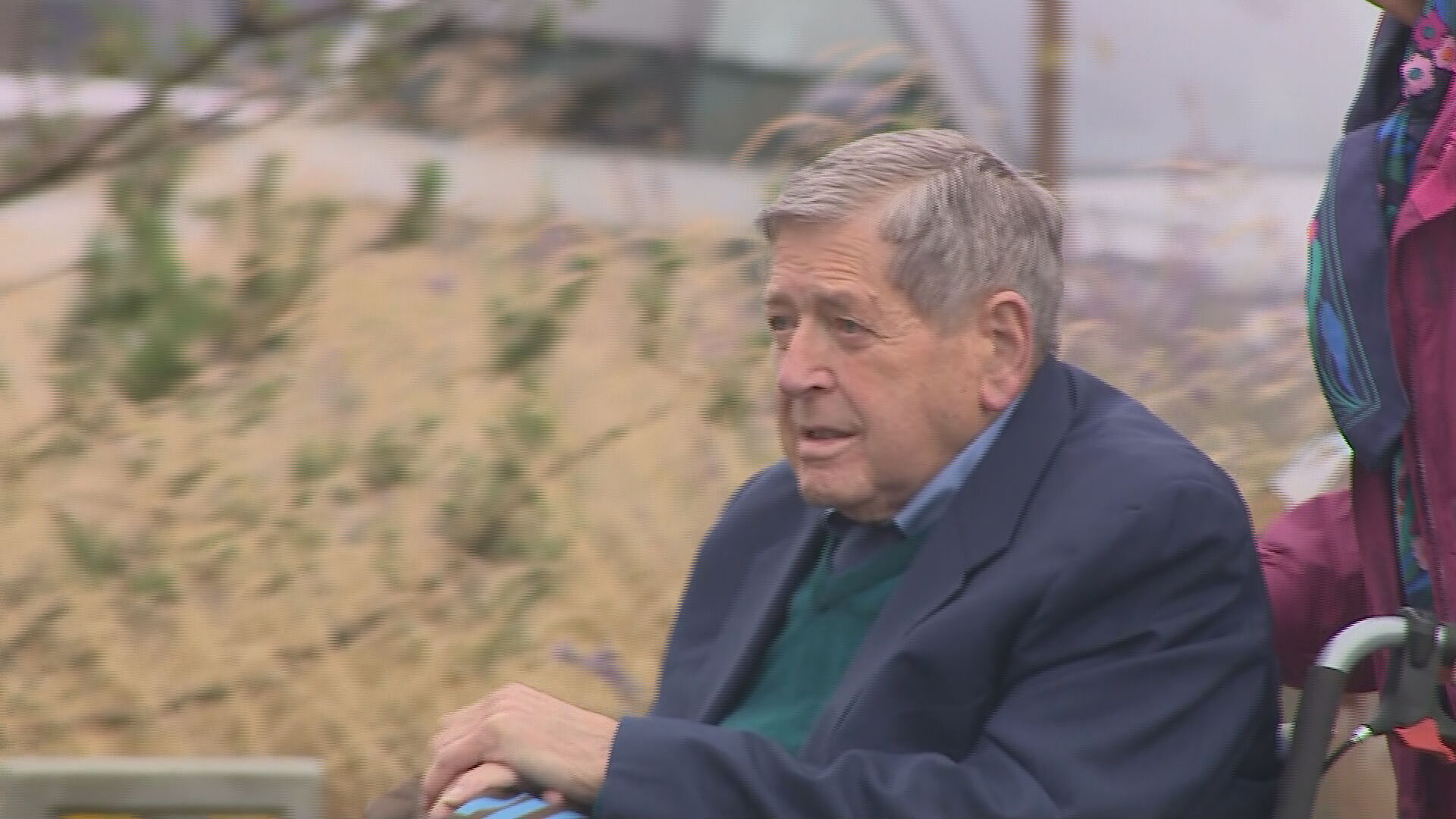 MacDowell accused Mrs MacRae's estranged husband Gordon MacRae for the murder, but prosecutor Alex Prentice KC Prentice told the court that when they split there was an acrimonious split but a "mutual recognition" their lives had moved on.
Passing sentence after MacDowell was found guilty of murder at the High Court at Inverness, judge Lord Armstrong told him: "These murders appear to have been premediated, planned and carried out in the most calculated way – not a spontaneous event or spur of the moment."
He added: "These appear, in effect, to have been executions.
"You murdered your victims and then disposed of their bodies and personal effects, including the boy's pushchair.
"You then took steps to conceal the crimes you had committed."
As well as being convicted of the murders of Renee and Andrew MacRae, MacDowell was also found guilty of attempting to defeat the ends of justice by disposing of their bodies and personal effects.
'I can't remember an investigation of that magnitude'
Inverness-based journalist David Love has covered the MacRae case for years and even helped with the initial search at the side of the A9.
He told STV News: "I was there as a journalist to cover it and I decided to put myself to good use and help the search. But, of course, we found nothing.
"They had a line stretching probably about 50-100 yards each side of the A9 and it stretched pretty much from Inverness to Tomatin probably, plus they had aerial searches.
"There was public, there was military, there was police, it was majorly significant. We had never seen anything like it on that scale and the inquiry and investigations by the police was similar – I can't remember an investigation of that magnitude."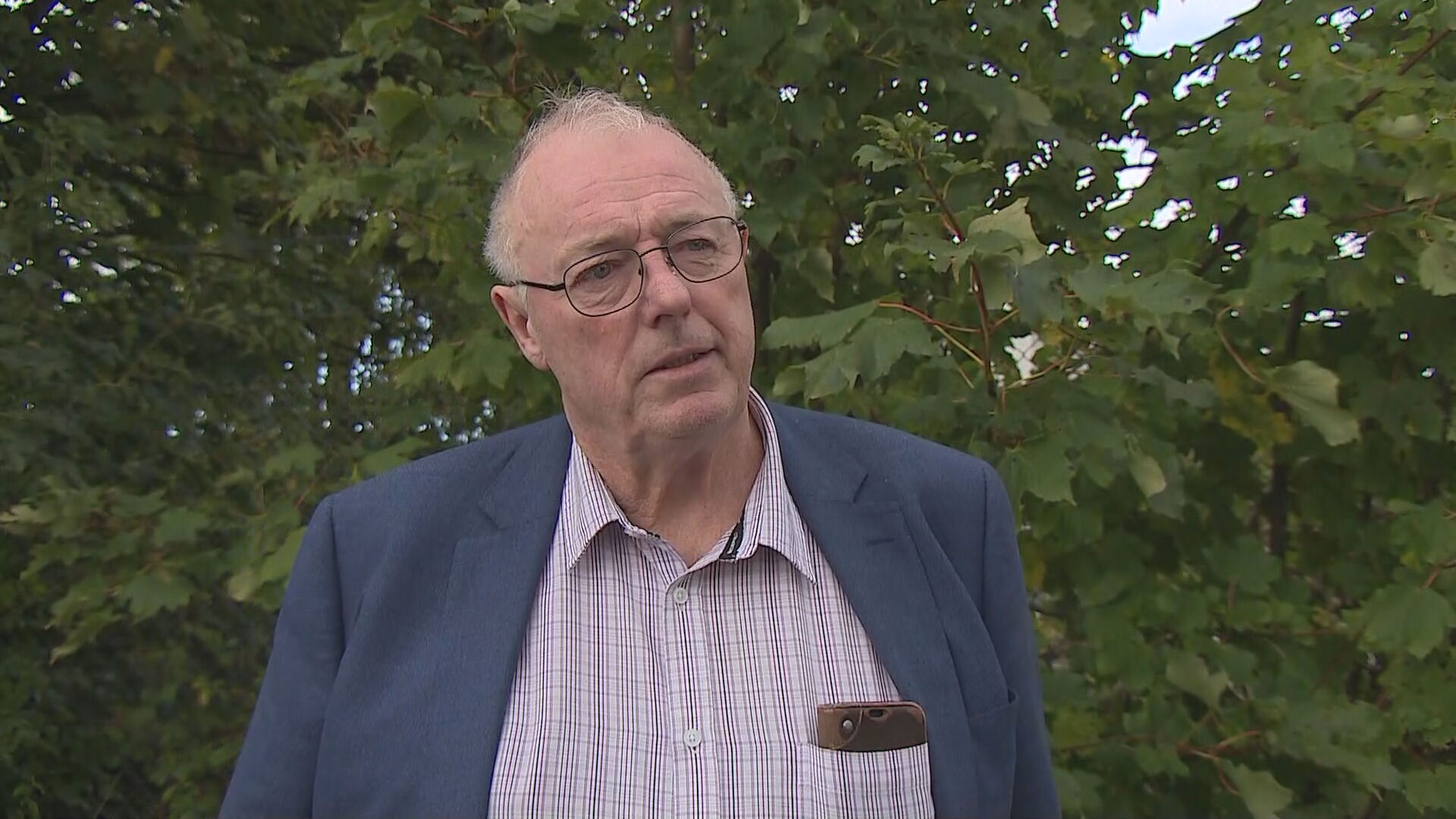 Love said that William MacDowell's name featured prominently during the investigation.
"It was because Val Steventon was Renee's best friend; Renee had confided in her about a lot of her personal life and Val knew Renee wasn't going to Kilmarnock to visit her sister," said Love.
"She knew Renee was going away with Bill MacDowell for a weekend away with the child, which Bill MacDowell insisted come along. There clearly had been police focus on (Mrs MacRae's ex-husband) Gordon MacRae because most murders are committed by people very, very close.
"Gordon was ruled out because he had an explanation of his movements that night and that weekend, which the police checked out and exonerated him.
"I was delighted back in 2019 when MacDowell was indicted and he clearly wasn't well then but there's been a dramatic deterioration in his condition since then and evidenced by the fact he's in a wheelchair.
"His wife says he's a dying man, his counsel says he's a dying man."
STV News is now on WhatsApp
Get all the latest news from around the country
Follow STV News
Follow STV News on WhatsApp
Scan the QR code on your mobile device for all the latest news from around the country