A fishing boat believed to have inspired scenes in the iconic Scottish film Whisky Galore is being completely rebuilt by hand.
St Vincent, a rare herring drifter, is thought to have been used for smuggling whisky from the SS Politician when it sank off the Hebridean island of Eriskay in 1941.
The real-life incident inspired Compton Mackenzie's famous comedy in which Scottish island residents – run dry by wartime rationing – salvage cases of the spirit from a shipwreck.
Craftsmen are now rebuilding St Vincent, originally built in 1910 in Banff just before motors revolutionised the fishing industry, near Ullapool.
Daniel Johnson, from Johnson and Loftus Boatbuilders, told STV News, said: "She was built for a family out in Barra, where she worked in her early years.
"She was chartered when the SS Politician sank to go out every day and have a check on the boat – but rumour has it she was taking away some of the cargo as well…"
The boatbuilders estimate it will take them more than a year to restore St Vincent, which needs around 70 per cent of its timbers replaced.
Tim Loftus, from the boatbuilders, said: "It's a piece of heritage – as far as we are aware, she is the only lug-rigged sailing Zulu in existence, so it would be wonderful for people to come and see her.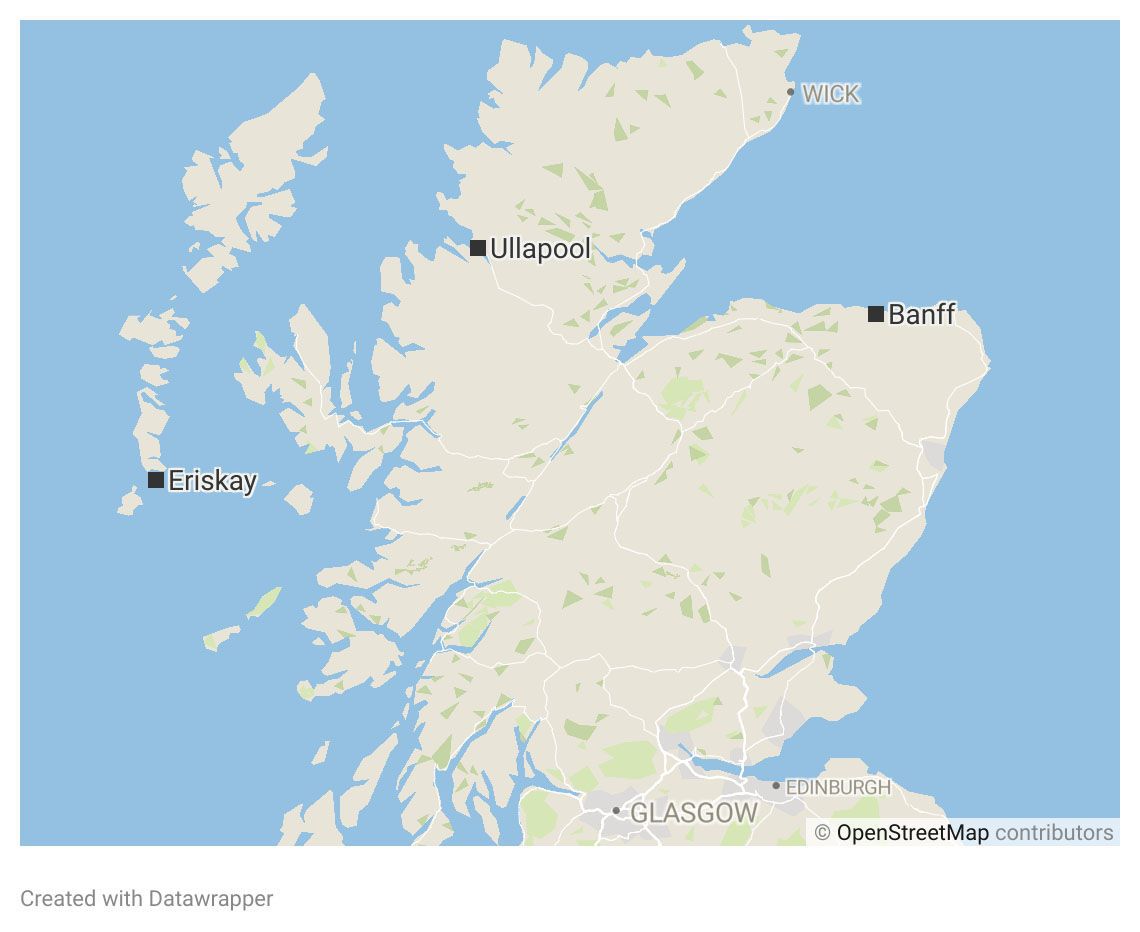 "They were built to be quick and strong. When they were out at sea they would take the masts down, lay the nets over the side and drift for the night.
"And then in the morning they would haul the nets, put the mast back up and sail as quickly as they could back to port."
'Smugglers' were jailed
When the SS Politician ran aground, it was carrying 22,000 cases of malt whisky and £3m worth of Jamaican banknotes.
Much of it was salvaged by islanders – believed to be using St Vincent – but because no duty had been paid on the whisky, HM Customs and Excise launched prosecutions.
Many were cleared, but some faced fines and 19 'smugglers' were sent to Inverness Prison for up to two months.