Celebrations to mark this summer's Commonwealth Games have reached Scotland.
The Queen's relay baton arrived in sun-soaked Inverness on Saturday as part of a 72-nation journey.
Commonwealth Games Scotland chairman Paul Bush presented the Inverness Tennis and Squash Club with the baton after a short procession from the nearby River Ness.
Hundreds of local sportsmen, sportswomen and young fans were joined by civic leaders for the event.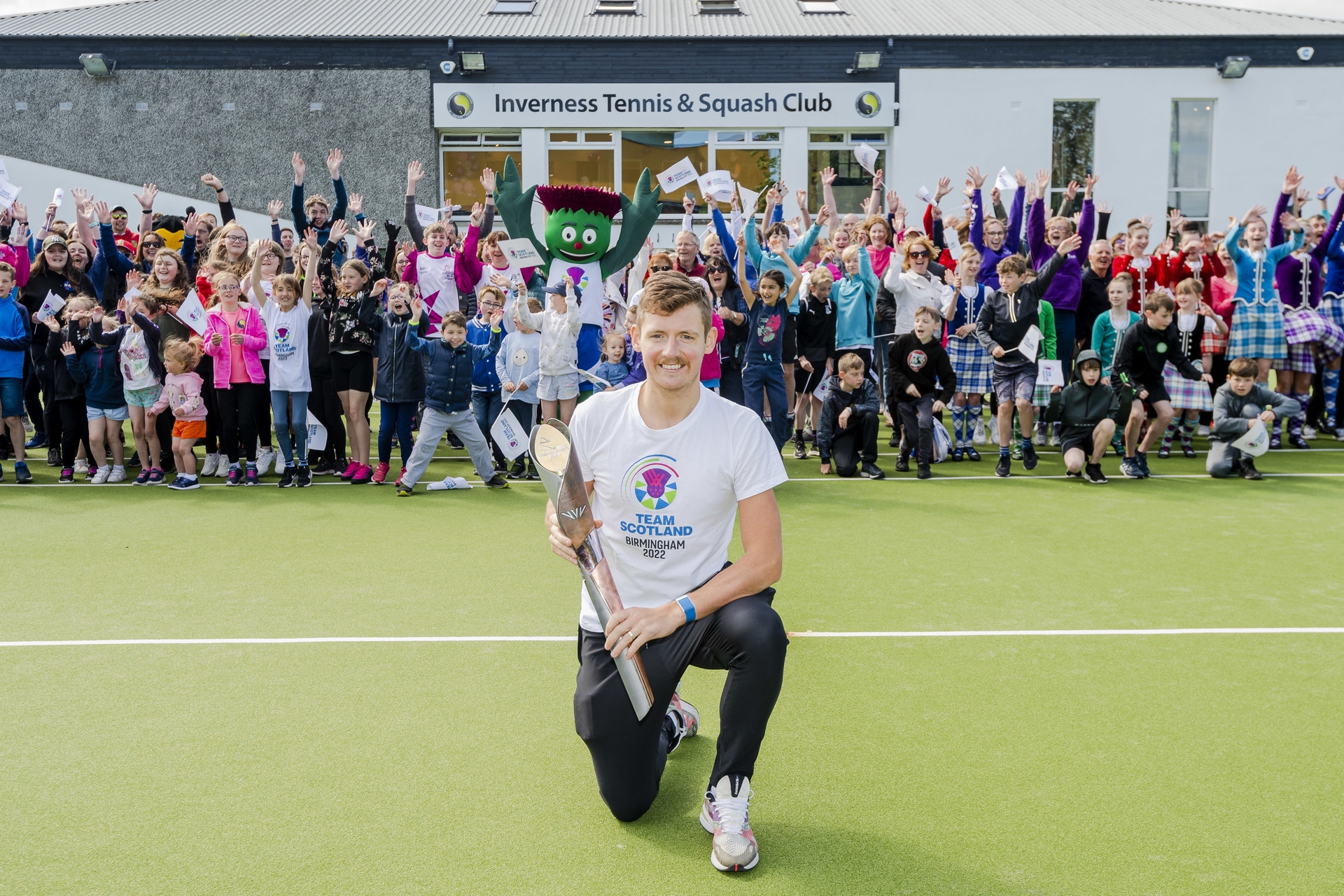 Mr Bush said: "It's special for Inverness and absolutely fantastic that the first stop of the Queen's baton in Scotland comes not only to the Highlands and Inverness but to a great facility like this, and interacts with the community because that's what the Queen's baton is all about."
Local squash star Greg Lobban, who is preparing for the singles, men's doubles and mixed doubles competitions, said: "As a proud member of the Inverness club, this means everything.
"There was a lot of planning and preparation, and for everyone – especially the kids – to lay eyes on the baton is a really proud moment for Inverness."
Club manager Ailsa Polworth, said: "We got the call a few weeks back to say we'd be chosen. It's a great honour and there's been a really positive atmosphere.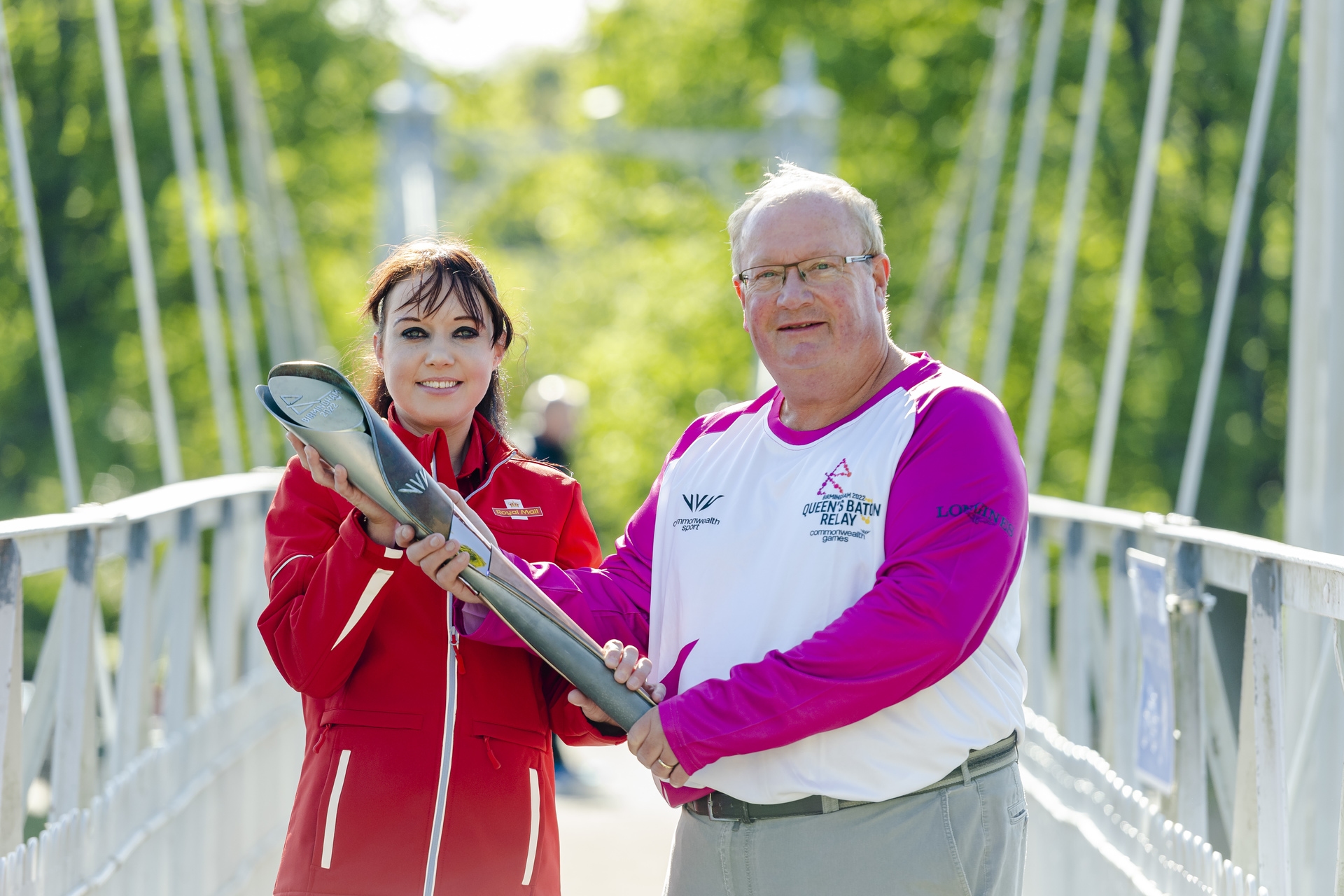 "This has made us feel part of the big picture, a once in a lifetime opportunity."
The 269-day relay began in Cyprus last October, with Her Majesty placing a message of hope inside the baton.
The collective journey also aims to promote solidarity and collaboration by connecting communities.
The baton now heads for the Central Belt and the Borders en route to Birmingham.
The Games runs from July 28 to August 8.