Concerned children and parents have forced the council to u-turn on having unisex-only toilets at a Highland school.
New facilities at Culloden Academy in Inverness were made open to all at the start of the new term with no choice but to share with both male and female students.
"New S1s are expected to go to toilets with up-to-17-year-olds of the opposite sex with no other choice," parent Cecilia Grigor said.
"Eleven and 12-year-old girls going through changes, we can't have them not going to the toilet because they are worried about who they are going to bump into."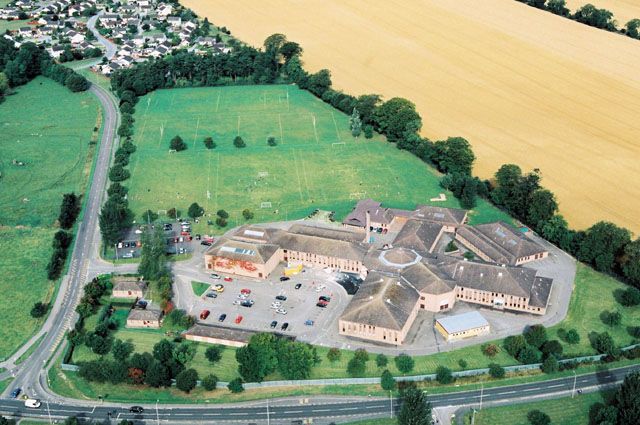 Ms Grigor, who has a child who has just started first year at Culloden, said only one cubicle in the whole toilet block had a bin for sanitary products.
When she called up the school to ask what the situation was she said she was told it was a council decision and she would have to contact them.
"They haven't thought about it," she said, "To be honest, when I heard about the unisex toilets I thought it was a really modern approach.
"My issues, and the issue for a lot of parents, is why is there no choice. Unisex toilets was never an issue, it was that people didn't have a choice."
A group set up for parents and pupils to discuss the issue quickly attracted hundred of members on social media.
Pupils at another school started a petition calling for their human rights to be respected after their school began locking toilets during class time.
On Sunday, Highland Council issued a statement saying separate toilets for boys and girls would be reinstated.
A spokesperson said: "An interim arrangement was put in place at the start of the new session until the S5/S6 toilets are completed, with the new toilet areas being unisex.
"Following feedback from pupils during the first week, this has been reviewed and the S1/S2 toilets are to be redesignated as boys' toilets and the S3/S4 toilets as girls' toilets with effect from Monday morning."
The council said the plan would be for the toilets to remain segregated with the new S5/S6 toilet to become a designated unisex facility.
Ms Grigor said: "They quickly reversed their decision on the back of what parents and pupils are saying to them.
"Hopefully they'll realise they can't just do these things without consulting with people."
The new toilets, the council said, are "in line with what is happening across Scotland" in new-build schools and refurbishments.
The cubicles and doors are full height and fully enclosed while the handwashing areas are open plan and without doors.
A spokesperson said: "This approach provides greater flexibility in how the school makes use of the facility either now or in the future.
"It is widely considered that this model of toilet facility can contribute to positive pupil behaviour and reduce the potential for vandalism."