A public inquiry is about to decide the fate of a giant windfarm in Sutherland that locals say would leave a "ring of steel" around their community.
Highland Council has twice rejected the plan. Objectors are now set to go head-to-head with the developers over three days.
Eleven turbines are planned for Rosehall – among the biggest proposed onshore, at almost 700ft tall.
New roads would be carved through the countryside for the trucks to transport them.
In an area already peppered with turbines, many residents are in despair.
Shona Paterson of a local protest group No Ring of Steel already has imposing giant turbines close to her hillside home.
Referring to the latest proposals, she said: "They're going to totally destroy our whole community. People are going to leave. People are already thinking about leaving.
"We're not anti-wind, we're not anti-green. We're not anti any of that. We're already doing our bit.
"We're not nimby. We've got it in our back yard. We just don't want to be completely surrounded."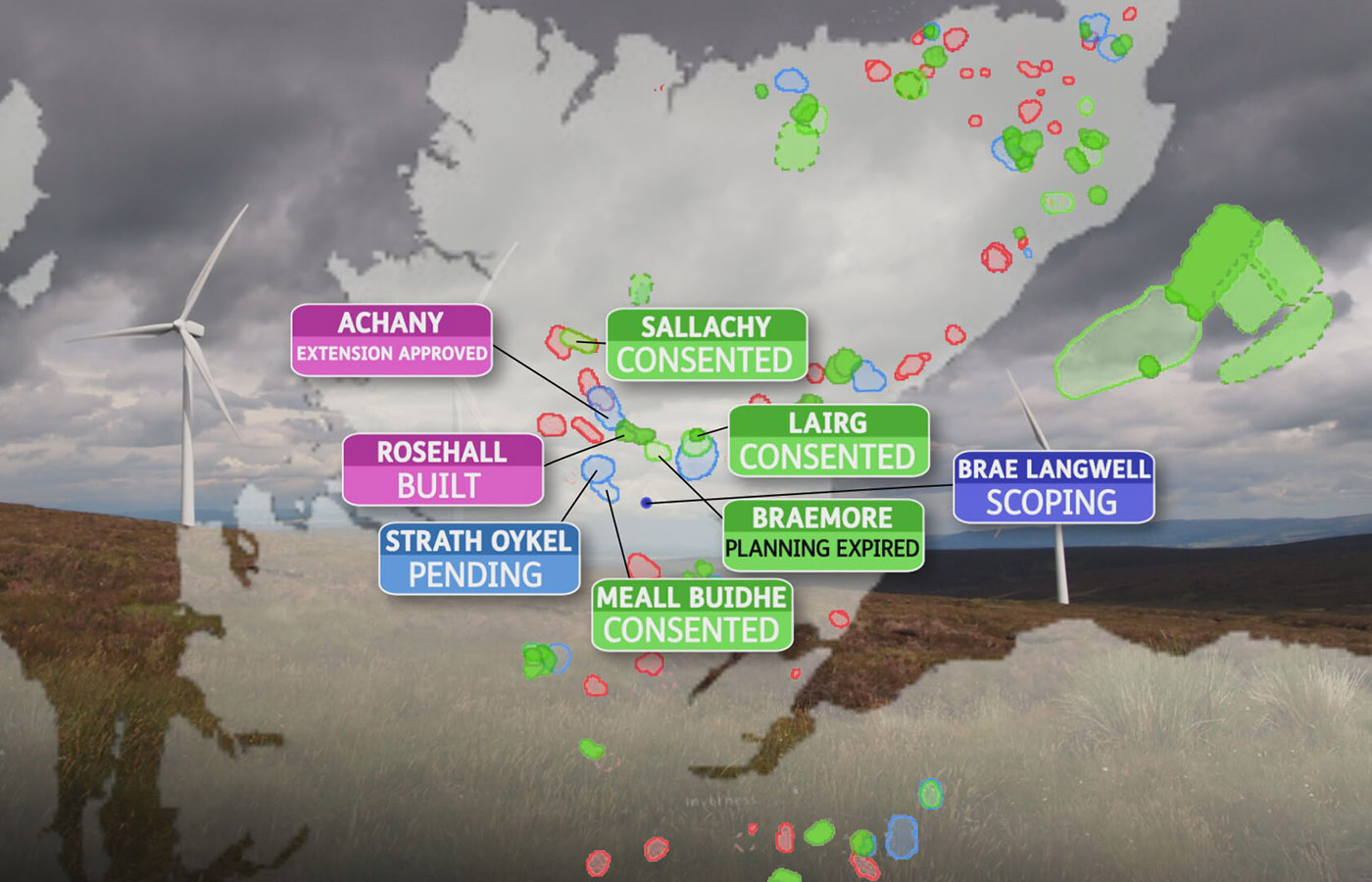 German company EnergieKontor's vision was reduced from 16 turbines up to 820ft tall. Its planning applications have twice been rejected by Highland Council due to the likely impact on the landscape.
The issue goes to a public inquiry at the village hall on Tuesday, after which Scottish Government ministers will deliberate.
For visually impaired resident Susan Holmes, who lives just yards from the site, the potential impact is daunting.
She said: "The flicker effect is going to be enormous given my windows face south. I'm going to have that, more so in the winter.
"I'm going to have that in my own home, just flicker, flicker, flicker that I'm going to pick up. And everywhere I walk I will have the impact of the windfarm."
There are local fears for lifeline tourism that is largely dependent on fishing.
River Oykel Fishery Manager, Steven Mackenzie, said: "Sediment transfer and concrete effluent during the construction stage – massive roads have to go in.
"They're not little, single-track roads. These are big roads to take huge equipment and they cross every watercourse.
"They all end up in the river irrespective of how far away the development is. It all ends up in the river, eventually."
Some residents have questioned the logic of building a windfarm on peatland.
Farmer Jonathan Hampton, who also lives close to the intended site, said: "One of those windmills going through a peat bog that may be 12ft deep is going to cause more damage.
"One windmill will cause more damage, I reckon, to the peat than all the deer in Scotland over ten years. It's an absolute nonsense what's being talked about at the moment."
STV News has tried for several weeks to make contact with the developer, without success.
STV News is now on WhatsApp
Get all the latest news from around the country
Follow STV News
Follow STV News on WhatsApp
Scan the QR code on your mobile device for all the latest news from around the country