A dead harbour porpoise was found washed up at a beauty spot near the Moray Firth.
The animal was found by a local resident who was walking her dog on Ardersier beach shortly before 7am on Wednesday.
The find was reported to both the British Divers Marine Life Rescue (BDMLR) and Scottish Marine Animal Stranding Scheme (SMASS), and the body was later collected by SMASS.
Researchers at SMASS said that preliminary examinations suggest it has been killed by bottlenose dolphins.
WARNING: Sensitive image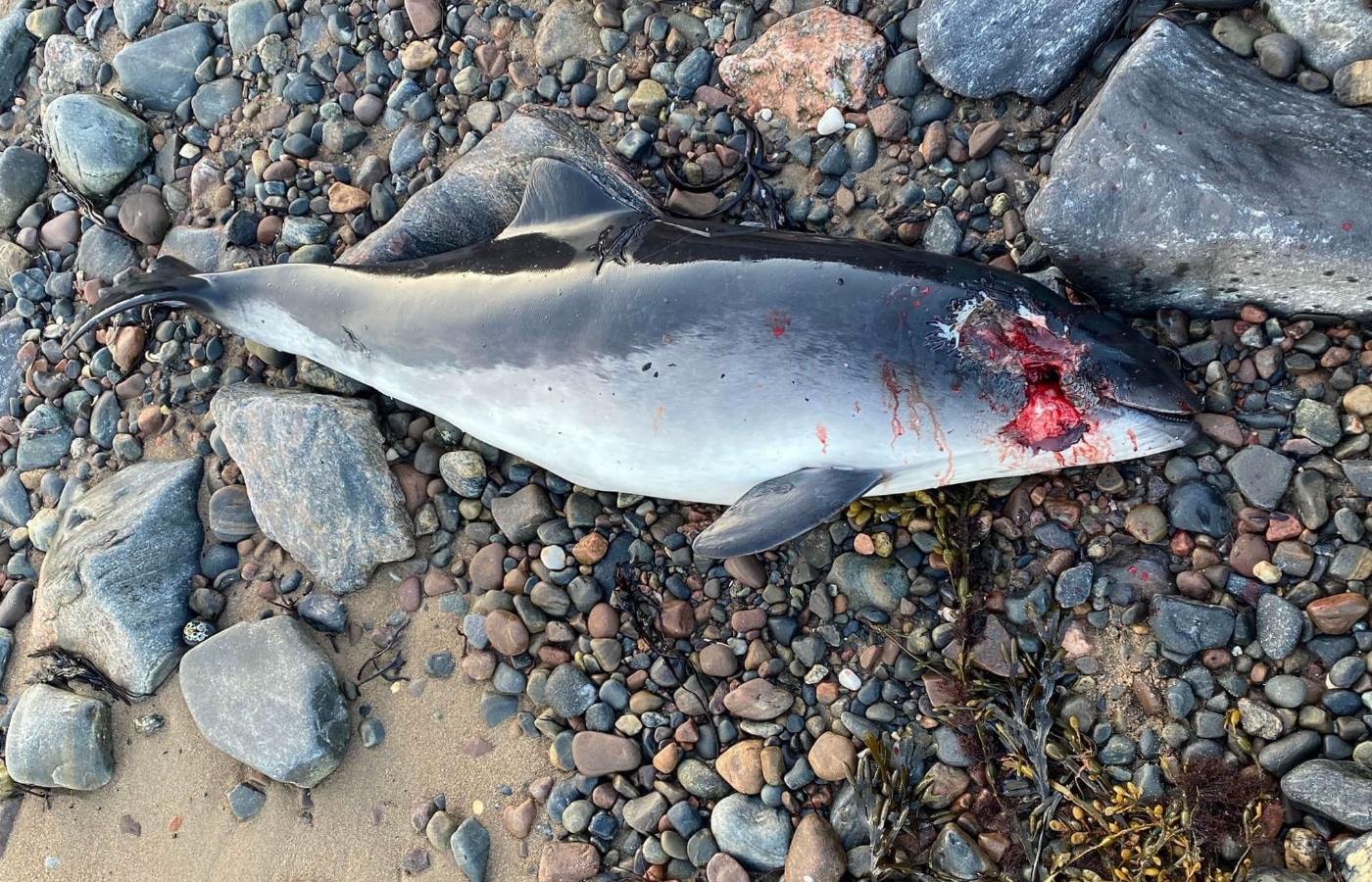 John Hourston, founder of Blue Planet Society, a marine conservation society, explained: "Harbour porpoises are the smallest of the UK's cetaceans. They're quite difficult to see so they don't get the same level of attention as more charismatic marine mammals like dolphins and whales.
"Around 1,000 harbour porpoises die in fishing nets every year in UK waters and unfortunately they're also frequently killed by bottlenose dolphins.
"We're not sure why dolphins do this, it could be competition for food, or just because they can.
"We may know more about the cause of death of the Ardersier specimen if the Scottish Marine Animal Stranding Scheme (SMASS) conducts a necropsy."