Plans to build floating wind turbines by recycling redundant oil platforms could create 4500 jobs in the Highlands.
The project would breathe life into the former fabrication yard at Ardersier near Inverness.
Work is due to get underway in the next fortnight beginning with dredging along the 400-acre site's banks on the Moray Firth coastline at a cost of £20m.
Some 2.5 million cubic metres of sand – equivalent to 1000 Olympic swimming pools – will be removed.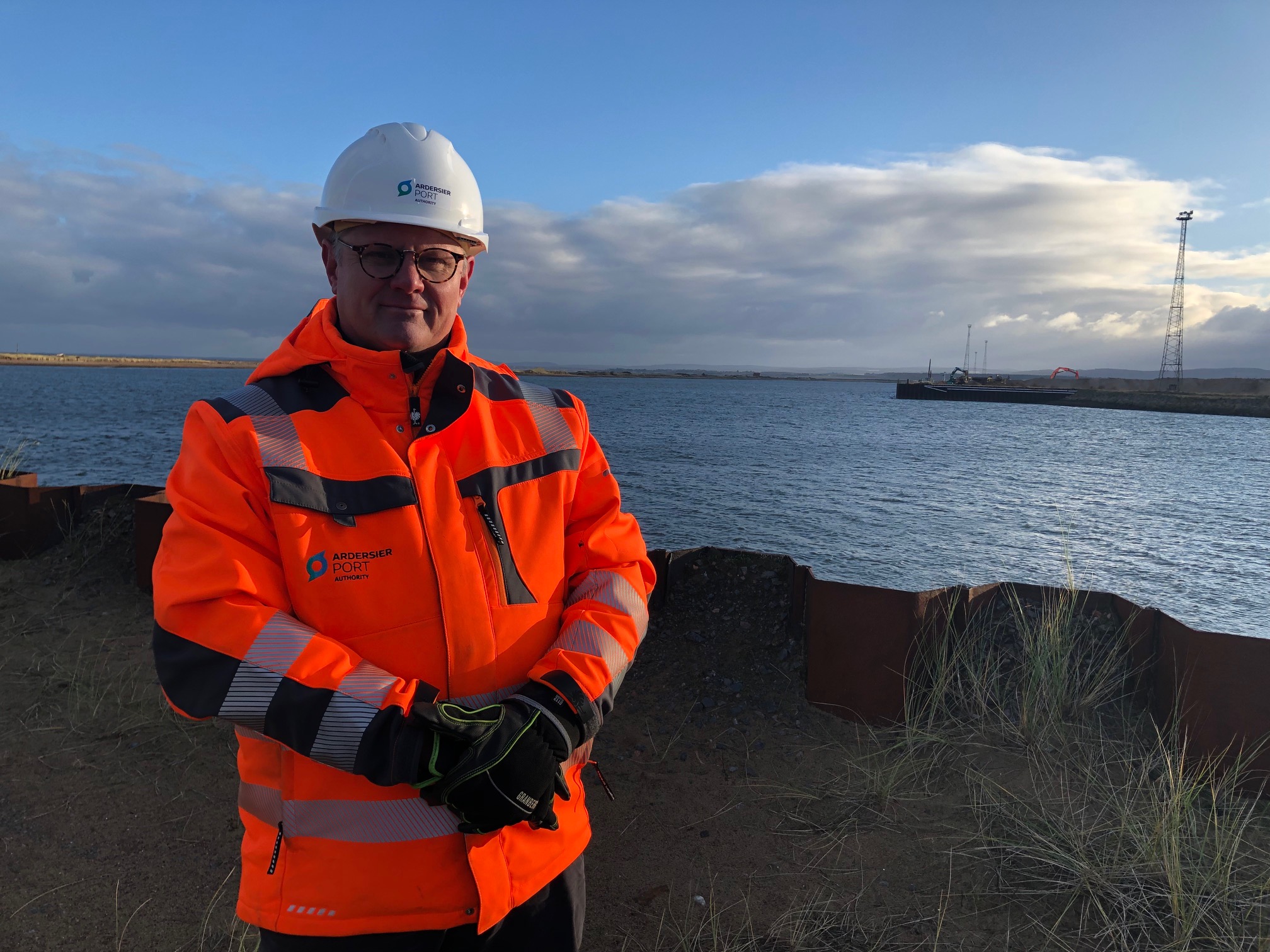 A new slipway will be created along with a £300m steel mill and a concrete production plant.
The plans include a floating wind manufacturing hub for concrete foundations.
About 300 people will be employed locally for early construction work on the UK's largest brownfield port.
Ardersier Port co-owner Steve Regan acknowledged that a disproportionate number of jobs connected with UK renewables construction contracts had previously gone abroad.
He said: "The UK, and it's been widely documented, missed the last opportunity. We have another opportunity now.
"As a country, we have our ten-point plan for industrial revolution. We're developing the right projects, the floating wind projects as an example. And, in Ardersier, we have a place where we can physically undertake the work."
The project is a joint initiative by Ardersier Port's joint owners, Mr Regan and Tony O'Sullivan, and floating wind specialists BW Ideol.
The partners will recycle dredged sand as aggregate for concrete production, recycle steel from decommissioned oil rigs as reinforcement for concrete floating wind foundations and generate energy from waste.
The steel mill – the UK's first for 50 years – will be powered by energy from existing offshore wind turbines.
Mr Regan said the initial outlay is private finance but that public funding would be sought at a later stage.
The site – previously McDermott's – employed more than 4000 people in the 1970s and 80s.
Senior Highland councillor Jimmy Gray, a union leader who worked at the yard as a welder between 1975 and 2000, is optimistic the fresh investment will result in Scotland getting a bigger slice of the renewables cake in terms of jobs and financial return.
He said: "We have the yard, we've got the skills base. And we're seeing many of the structures that are going now for renewables offshore and all the structures onshore being done elsewhere.
"It's quite incredible to think that opportunities are being missed."
Community leaders in the area are watching closely.
Local Highland councillor Trish Robertson said: "It's badly needed. It will mean good, well paid jobs.
"They're telling me that they won't be short-term contracts, they'll be full-time contracts. It all sounds very, very positive.
"Their aim is to have nothing moved off-site, so there will be no waste from the site. Everything will be re-used. That's a huge ambition and I'm all in favour of it."