An award-winning photographer and her husband are on an ambitious mission in search of Scotland's free-roaming "wild" horses and ponies.
Karen and Mark Bennett have embarked on the sailing journey aboard their boat, SaltPot, in an effort to capture a series of images that celebrate the animals in their natural environment.
Having successfully completed the first leg of their journey from Yarmouth to Oban – accompanied along the way by a dolphin entourage – the couple set sail again on June 17.
They will make their way to the Outer and Inner Hebrides with the hope of photographing horses in the wild, before moving on to the Orkney Islands.
The third and final leg of their journey will take place in August, when they are planning to push onto the Shetland Islands before attempting to reach as far as the Faroe Islands.
Speaking of the journey so far, Ms Bennett said: "It really has been a fast and furious start to our adventure.
"Some days we sail from 4am until dark to give ourselves the best chance to reach our next location, which is both exhilarating and exhausting!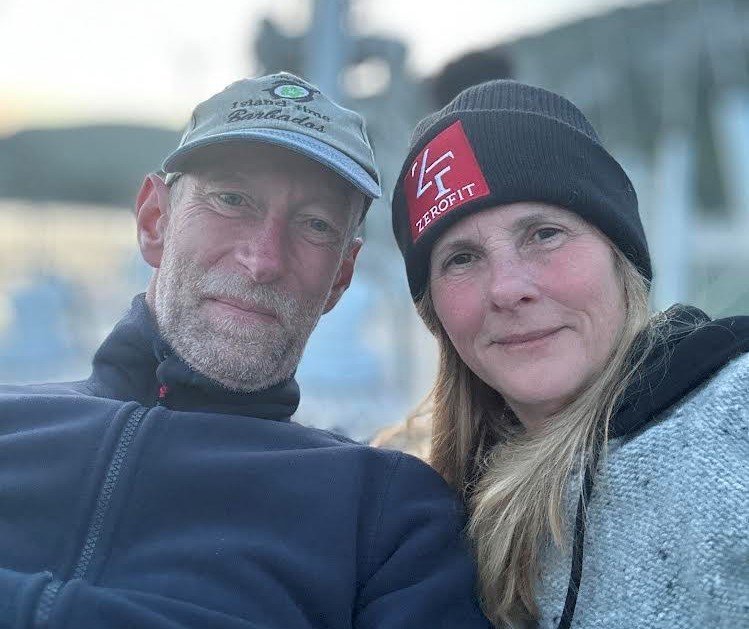 "We need to be prepared for anything because we really are in the hands of the elements, and the animals appear and disappear in the blink of an eye.
"So far we've been incredibly fortunate with our windows of opportunities, with successful shoots on Logan's Rock, on Lundy and Holy Island."
Most "wild" horses today are feral horses descended from domesticated ones – Przewalski's wild horses are the only true living wild horses in the world.
This rare and endangered species is found primarily in central Asia, and was once extinct – but the species was brought back in 1990 at Mongolia's Khustain Nuruu National Park, Takhin Tal Nature Reserve, and Khomiin Ta.