Sixty passengers had to be evacuated from a ferry off the coast of Orkney on Saturday evening after it became grounded following the detection of smoke in its engine room.
The ferry, the MV Pentalina, had only returned to service on Wednesday.
Operators Pentland Ferries said the vessel was grounded in St Margaret's Hope with 56 adults, three children and a baby on board and that all passengers were safe.
Those on board were taken ashore by an RNLI lifeboat.
The Rail and Maritime Union has issued a statement: "We are aware of a major incident onboard the MV Pentalina which has run aground, taking on water with a fire in the engine room.
"RNLI lifeboats have been dispatched and all of the ferry's passengers and crew are reported to be safe.
"A thorough investigation will be needed to establish how this major incident aboard the Pentland Ferries vessel occurred."
MSP Jamie Halcro Johnston tweeted saying "This is the boat which has been brought back into service to allow CalMac to charter the MV Alfred on the West Coast routes."
"Hoping crew and passengers are OK, and everyone is able to get off safely."
Scotland's Transport Minister Kevin Stewart issued a Tweet, saying he was sorry to hear of the grounding but "glad that it seems that all on board are safe and well and that emergency services are in attendance."
Gary Brown and Lauren Haston were on the ferry travelling to Orkney on holiday when the drama unfolded.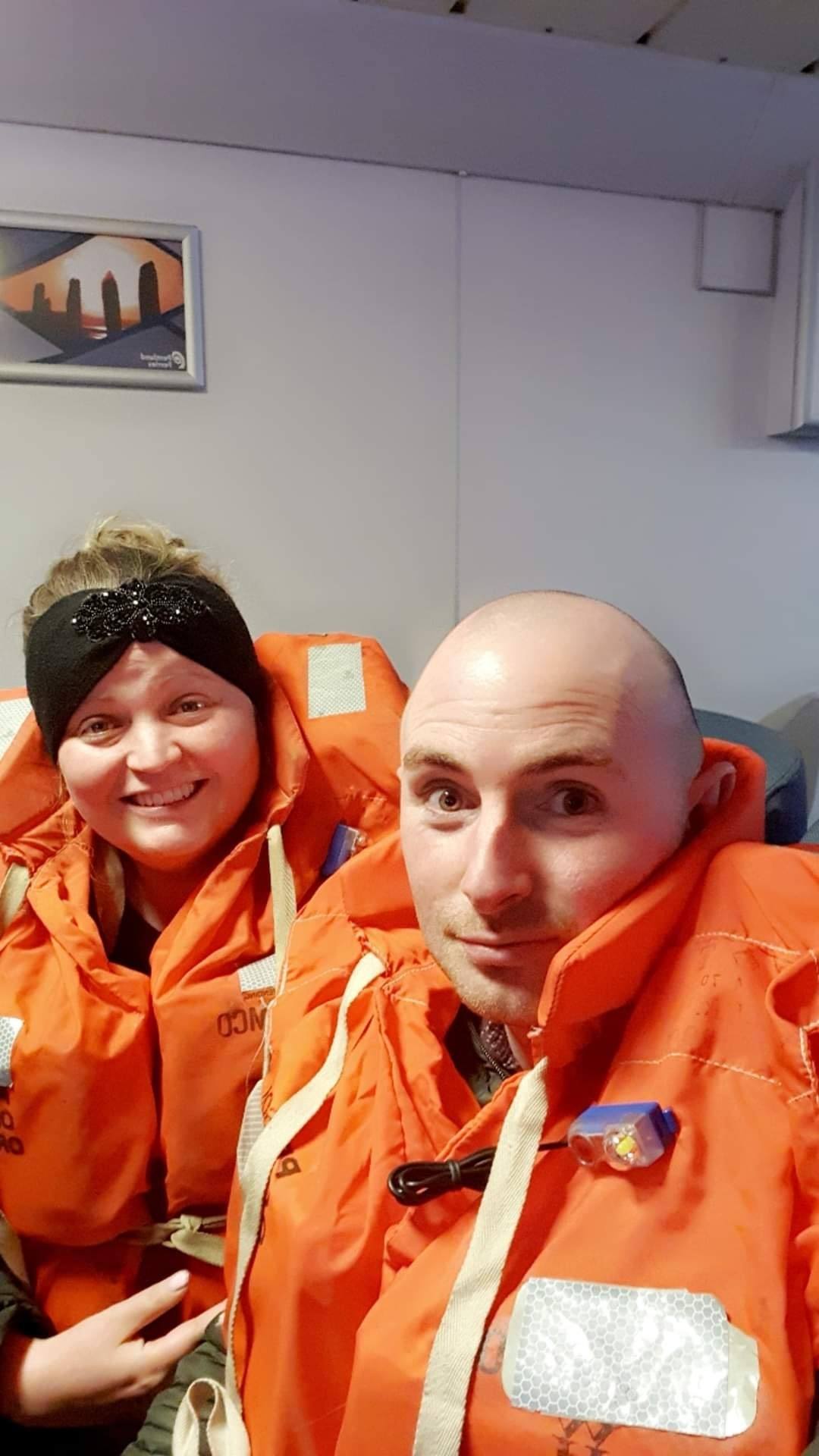 Gary said: "We were sitting in the lounge and Lauren, who is pregnant, was feeling lightheaded so we went up on to the sundeck to get fresh air. When we got up there we saw that there was smoke coming from one of the engine rooms and there was an alarm going off in the area where they drive the boat.
"One of the staff members shouted for everyone hold on, they were going to ground the boat. Then the boat pulled up to the shore just before the dock stopped. We got told to go into one of the lounges, on the opposite side from where the engine was. We were given bottles of water. We were told if we wanted anything from the car go to get it and come back. When I came back everybody was getting handed lifejackets so I thought this has escalated a wee bit.
"We were put onto lifeboats and taken to shore and emergency services were waiting for us. We were taken to a village hall and given tea and biscuits before we were picked up from there by a relative. We aren't sure yet how we will get our car off the ferry.
"I can't swim so I was thinking the worst, but at the same time trying to keep calm and play it down for Lauren's sake with her being pregnant. It was pretty scary."