A nature reserve is being used as an active osprey nest site for the first time in four years.
Loch Garten, which is a reserve of the Royal Society for the Protection of Birds (RSPB), is historically very important as it is where ospreys first returned to in the 1950s after being extinct in the UK as a breeding bird due to persecution.
The six-year-old male, Blue AX6, affectionately called Axel by the RSPB online followers, arrived at the nest on April 12 shortly followed by the un-ringed female on April 16.
RSPB site manager, Jess Tomes, said, "Axel was at this nest last year as well, with an un-ringed female – which is believed to be the same female that arrived this year – but after a promising start to the 2021 season they left the nest in May without laying eggs.
"So far Axel has done a great job of building up the nest, adding sticks, moss and grasses and has been bringing fish to the unnamed female."
The couple have mated many times and eventually laid their first egg on May 3 at around 6.47pm.
Mrs Tomes said, "It's possible she could lay two more eggs over the next two or three days, making a clutch of three and all being well, the egg should hatch sometime during the week of June 6.
"Since laying the egg, the female has done most of the incubating, but Axel has done a bit too and has upped his game with regards to the number of fish he is bringing her."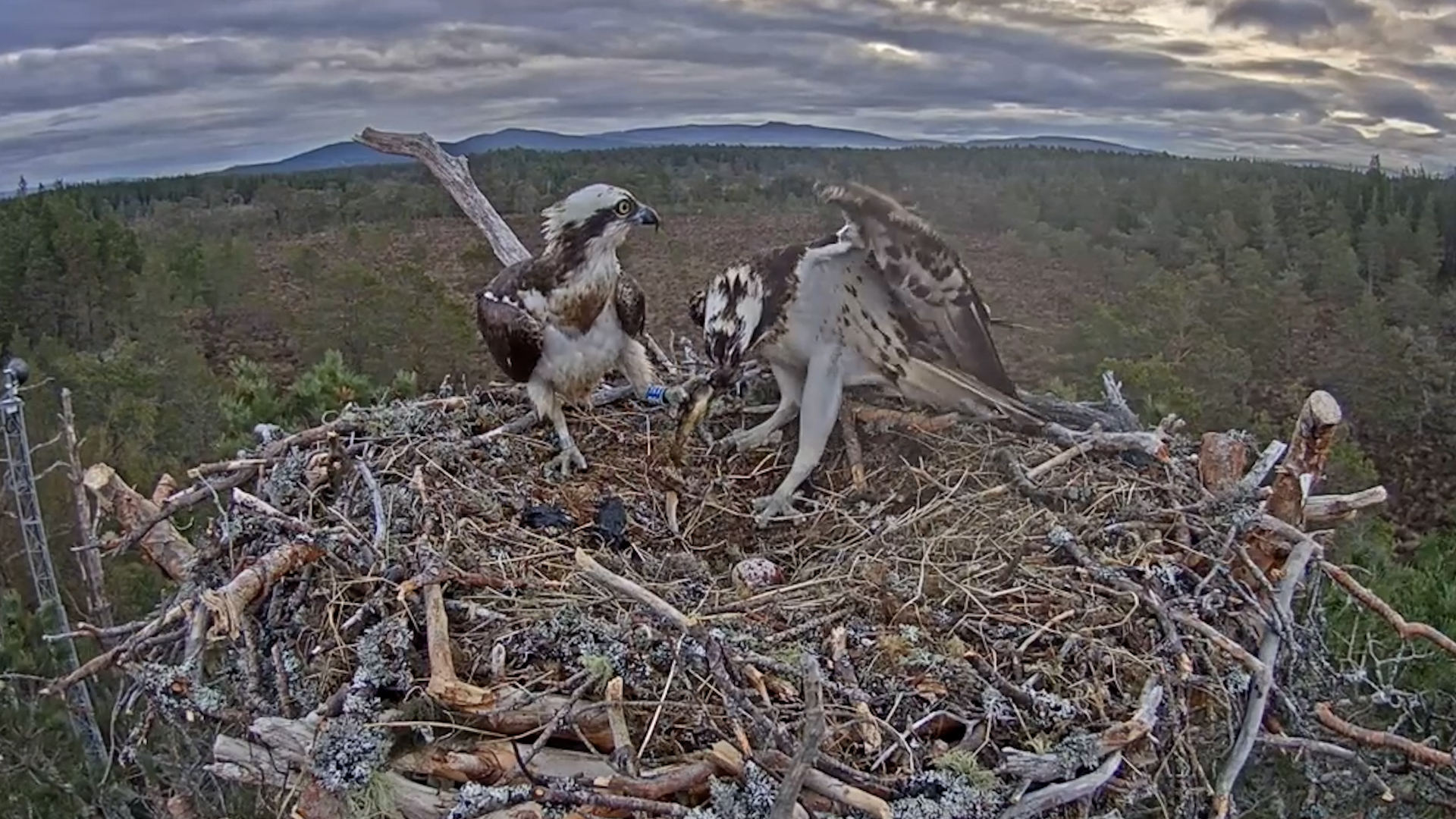 Visitors to the Loch Garten Nature Centre can see the birds first-hand as the centre looks out onto the nest.
In addition, those interested can watch over Axel and his growing family on the centre's TV that airs the webcam livestream.