Ailish Culbertson would love to make a life for herself on Skye, her home for all of her 21 years.
But she worries that inflated house prices, a fierce demand for property and a lack of career opportunities on the island are conspiring to snatch her dream away.
She's not the only one – a group of young adults have formed 'The Island Initiative' in a bid to ensure issues such as housing, employment, culture and connectivity are at the forefront of future planning for Skye and its population.
Ailish, an early years practitioner at a local primary school, says: "There's been talk amongst young people about the need for change and the fact we do need to step up and do something.
"We want councillors, MSPs and politicians to take a real serious look at the concerns of young people living here."
Scotland's rural areas have a lower percentage of people aged 16 to 34 than urban centres. Rural Scotland makes up 98 per cent of the country's land mass, but is home to just 17 per cent of the population living across a huge geographical spread.
Key issues ahead of next month's Scottish Parliament election include employment, transport and connectivity.
'Connect us to keep us'
Traditionally there has been something of a 'brain drain' from the Highlands and Islands. Youngsters – feeling they have no choice – flee to seek opportunities unavailable to them locally.
West Highland College hopes to help change that by running online courses – launched ahead of the Zoom-shaped curve formed by the pandemic.
The college enables youngsters from schools across Ross, Skye and Lochaber to carry out apprenticeships online, such as working with tech firms to build websites.
Pupils from the likes of Fort William, Gairloch and Skye are even doing virtual work experience with firms as far away as Canada, and recently 'attended' an online tech expo in Las Vegas.
Technology may have turned the world into their oyster – but it's threatened by unreliable connectivity.
"I feel like politicians are always promoting opportunities that young people should have. Loads are leaving their areas to explore opportunities, but if we had better connectivity we could do it here," says pupil Owen MacKenzie.
"I am interested in cyber security – people can work from home in virtual technology and companies are looking at that. The government needs to keep investing in broadband to allow this to happen."
There's a real feeling that in Scotland's more rural areas, technology and tradition, the land and communities all interlink. People want to stay and live and work but it's not always made easy. These will be key election issues across rural regions.
"People definitely want to stay here – work here, learn here," says Fiona Grant from West Highland College. "But you can go a few yards and you are out of phone signal. 4G is what we need and fibre internet built in to communities so people come together at a hall, library or school.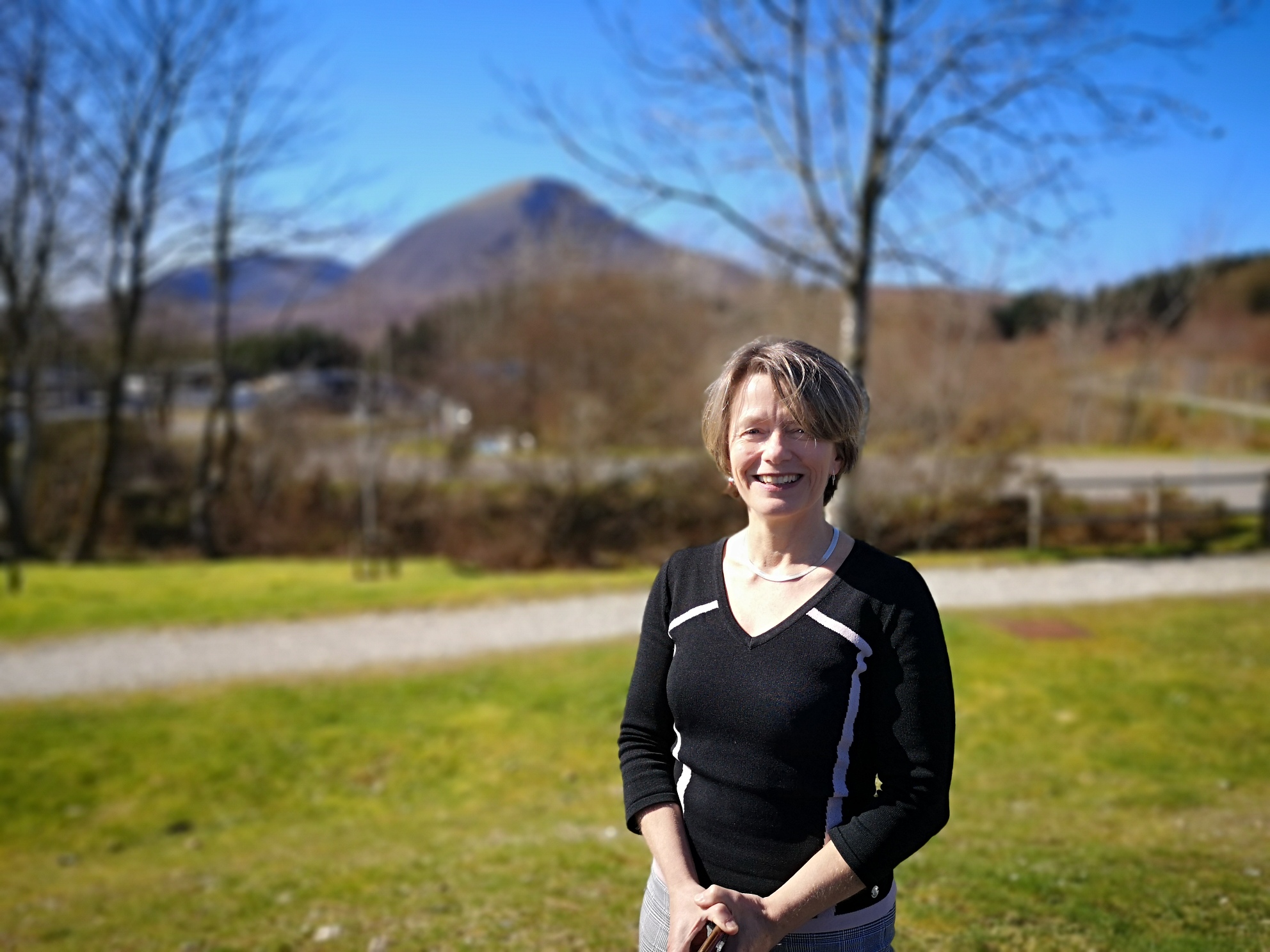 "Those small hubs could become multi-use – for example, for crofters to fill in online forms they have to do. It's essential for communities to thrive in the future."
'Complicated process'
Empowering communities to have more control at local levels is also vital for many people.
Five years ago, crofters Lynn Cassells and Sandra Bear set up Lynbreck Croft near Tomintoul.
When it comes to agriculture, they feel access to land for new farmers needs to be improved, to create local supply chains for food, with more local abbatoirs.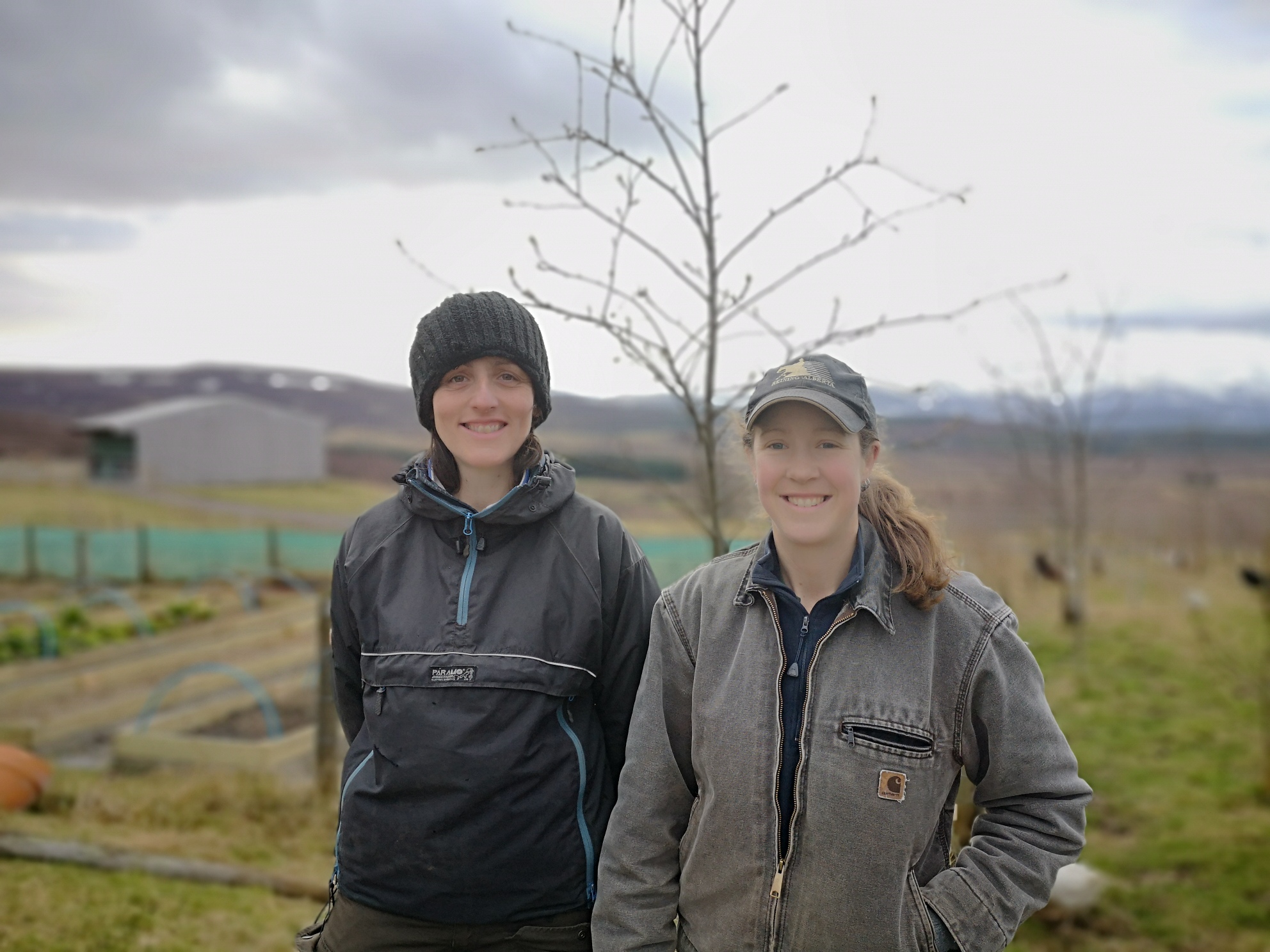 "We accept there needs to be rules and regulations and parameters in which we work – that's without doubt," says Lynn. "But the process is incredibly complicated and difficult to follow – I have a Masters degree and I can't complete half the forms. It can definitely be streamlined a lot more.
"You are the expert on your farm, but we are not always feeling that empowered to believe that.
"If we could bring more people back on to the land, working it more and producing more food in harmony with nature we would be addressing a lot of problems faced by communities."
Back on Skye, Ailish says there are clear measures politicians can take to strengthen rural communities, which would benefit the regions for generations to come.
"There needs to be more support for young people to get on the property ladder, such as grants to be able to afford the current price of houses, or a cap on second homes and Airbnbs," she says.
"Working at home in different ways to what we are used to has been what's got us through this past year, so I think Skye needs to be provided with more sustainable alternative employment and diversifying away from not just relying on seasonal tourist work.
"Skye has an incredible rich history of culture and language but that can only be continued through the younger generations – if they are forced to look elsewhere for housing and employment there will be nobody to carry on the traditions.
"It's our culture and heritage."
What are the parties pledging?
Scottish Greens
Massive investment in public transport and to restore nature;
A new land reform bill will give communities a greater access and control over local assets.
Scottish Conservatives
Connect every home and business to full fibre broadband by 2027, starting with rural areas;
Recruit more teachers in rural areas;
A fair funding formula for councils;
Local Policing Act to give rural communities more say over policing;
Review closed train lines/stations.
Scottish Liberal Democrats
Thousands of new jobs and public services developed locally, building more diverse and growing communities;
Increase the range of jobs and careers available to people in rural areas;
Encourage colleges to become rural enterprise hubs, meeting local skills needs and supporting innovative new businesses;
Roll out super-fast broadband to support business growth, education and public services, in rural areas;
Start a new programme to locate civil service jobs and government agencies in remote locations;
Increase support for the NHS in rural areas to increase the number of skilled professionals living in those communities;
Take opportunities for major projects such as space ports to anchor new high-skill and high wage jobs in remote areas;
Increase biodiversity and restore peatlands to create scientific, technical and engineering opportunities in remote area.
SNP
Develop a Rural Visa Pilot as a rural and remote migration initiative;
Giving councils power to protect housing for people who want to live in communities;
New £20m Rural Entrepreneur Fund – providing grants of up to £10,000 to support the relocation or creation of 2000 new businesses;
Work with regional transport partnerships to reinstate or develop new railway branch lines across rural Scotland;
£25m fund to help drive a strong tourism recovery;
Deliver islands-focused activity through the Young Person's Guarantee
Scottish Labour
Improve transport and connectivity to support new business and traditional industries;
Improve population retention through education, work and housing, and boost job opportunities for young people.